20 years later: The Impact of a GR Service Project in Kenya
We all need a little good news these days.
This happy story emerged from a message we received on Facebook a few weeks ago.
Bernard Mutulili Kioko was 12 years old and in 7th grade when a Global Routes group visited his community in Kenya in 2001. Nearly 20 years later, we were delighted to hear from him and to receive news about the long-term impact of the Global Routes service project.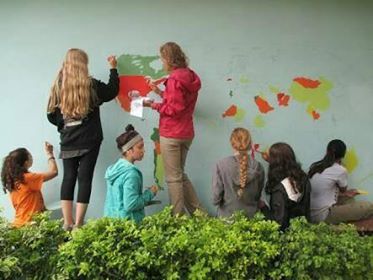 Bernard explained that the 2001 Global Routes student group spent about one month constructing a school building, now called St. Phillips, and that this school has remained an integral part of his community.
"Global Routes helped my community by building St. Philips Matangini Secondary School. Every person from my division takes their child to this school after completing primary school studies," said Bernard. "The school is has been doing well in exams!"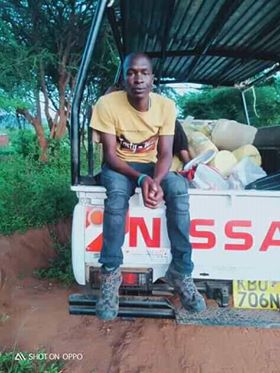 Bernard shared that he is still very much affiliated with St. Phillips and is known as a junior patron of the school. He brings supplies for the students like food and drinkable water & donates his time as the athletics coach.
Outside of his time at the school, Bernard serves as a security guard in Kenya's capital city of Nairobi.
When he's not working or teaching, Bernard is doing what he loves most: playing music in his band. He plays multiple instruments and is currently fundraising to buy his own instruments. The four other members of the band are also St. Phillips School graduates!
Service is fun and challenging, and it can also be labor-intensive, and hot. Service should be challenging and ultimately is an immersive learning experience when facilitated appropriately.
Stories like this remind us why we do what we do, and how connected we all are. It's heartwarming and inspiring to reflect on this story – to know that 20 years later, the work of our students is still serving an important purpose for the community.
Thank you to Bernard for reaching out and for all of these lovely photos!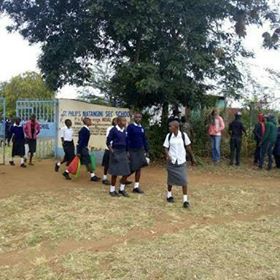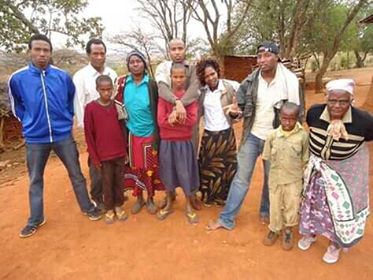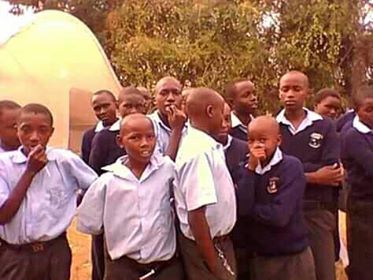 ---
Are you a Global Routes alum or were you part of a Global Routes program in your own country? We'd love to see pictures and hear stories! Email us at hello@globalroutes.org or send us a message on Facebook or Instagram!