CARIBBEAN: Bequia and Beyond
Blog 5+6: Bequia and Beyond…on to final travel
This incredible crew is in their last week in-country. Hard to believe! After groups wrap up their service project and say goodbye to their homestay families, they travel onwards to explore places of astounding natural beauty and visit important cultural and historic sites. In these spectacular settings, Program Leaders guide the group through the final piece of the immersion experience: students reflect on what they learned, celebrate contributions and discoveries, and prepare to transfer new knowledge to life and community back home.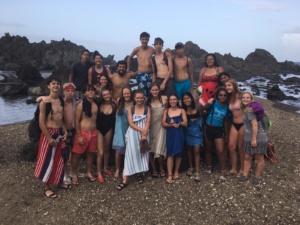 [Student-written blog post begins below]
Blog 5: "Monday, we kicked off the second week of camp with passion and determination. All the kids were pleased to play local games such as dodge and cricket as well as learning new games we taught them such as baseball. After camp, we headed out to our dinner stays and welcomed some new hosts to our rotation, Ms. Sharon, Ms. Baul and Ms. Simone.
While breadfruit was getting cooked, we played cricket, cards and dominoes with Ms. Simone and Baul's children. The next day was very similar to Monday despite the downpour that occurred in the middle of camp. As everyone gathered under the bleachers, an impromptu soca dance party ensued. Sometimes the best things are spontaneous…
After another dinner stay, we went to bed with full bellies after planning for our last day of camp at Antoine level.
The last day of camp was high in emotions, as the group donated many presents to the campers, as well as saying goodbye to most of them. This day was even more special for one of the LIAs, as it was Cedric's birthday.
The group got to go to another beautiful beach, where we all enjoyed playing "Kill the carrier" with some locals. We then cruised back to Mama Cupid's, and surprised Cedric with an amazing birthday dinner (& birthday cake of course), prepared with love by all our dinner hosts. After a night full of music, dancing and chicken, we all went to bed… tired."
Blog 6: "On Thursday, we hiked with a lot of campers to a well known swimming area, "Pavement". After a challenging hike, we dove in the moment and into the rapids. Everyone had fun in the natural waterslides of the tumultuous river. After that, we got to experience our last dinner stays in Lauders and Greiggs, full of nostalgia and gratitude.
On Friday, we woke up early to enjoy Owia Salt Ponds, giant tide pools surrounded by rocks on the ocean. The rocks provided a natural calm swimming pool as waves crashed onto the rocks around us. We got to appreciate the warm water of the Atlantic as well as enjoy the view on top of the surrounding rocks. We also got to eat a delicious lunch of Ital (Rastafarian) food and turkey dumpling soup prepared on the spot by our local friends Bundo and Andre. We ended the day on a more serious tone, preparing our belongings for leaving this unique place the next morning.
Saturday morning, we all finalized our packings and left Mama Cupid's all very sad but so grateful for her kindness and hospitality. We headed to the Kingstown ferry, and left to our final Caribbean destination: Bequia.
We then discovered our amazing villa and all went swimming in the pool, only a couple of feet away from the ocean. After settling in with amazement, we had dinner next to the sea, appreciating rotis on the dock at Porthole restaurant , a local spot owned by the aunt of our driver and local guide, Brinsley. We ended the day by cheering on the local team at a basketball game, where we had our first interactions with the locals in Bequia.
[End of student-written blog post]
Enjoy TONS of photos below!!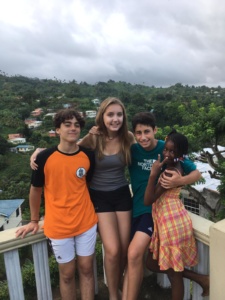 Scenes from a Dinner Stay…and fun with Sugar Apples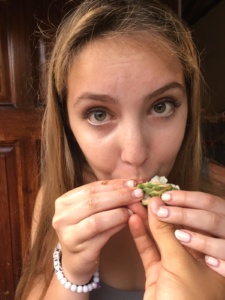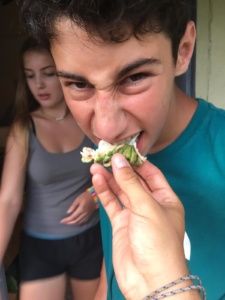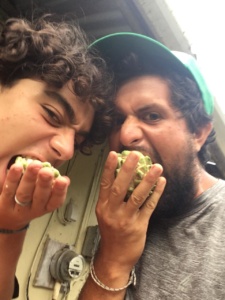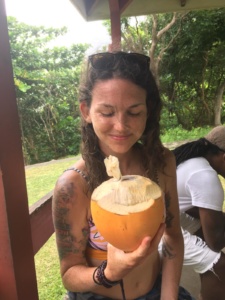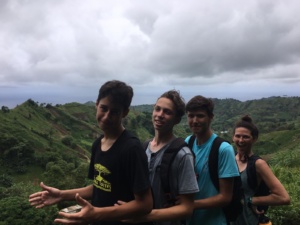 Prom Photo?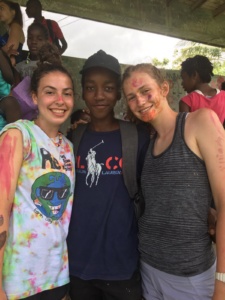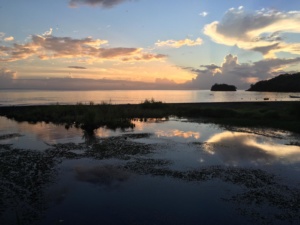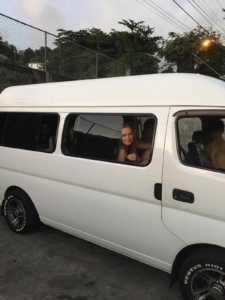 Van Life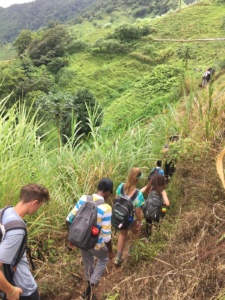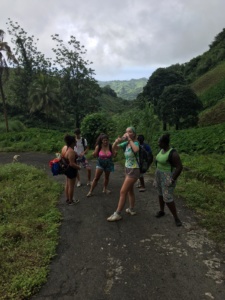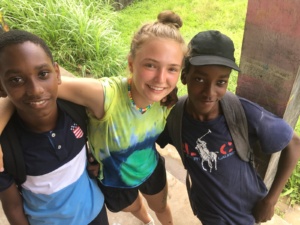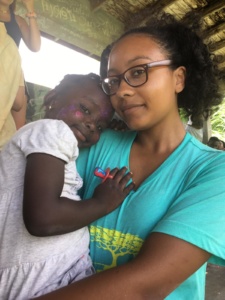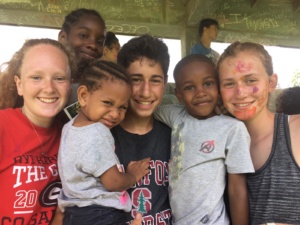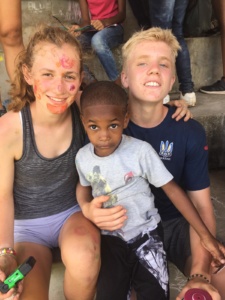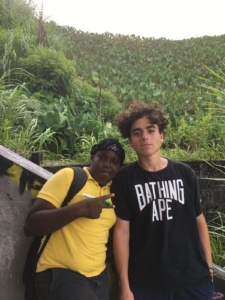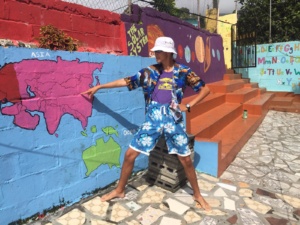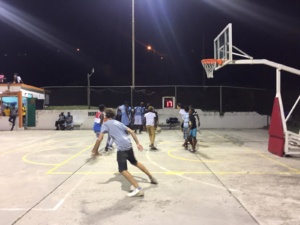 Basketball in Bequia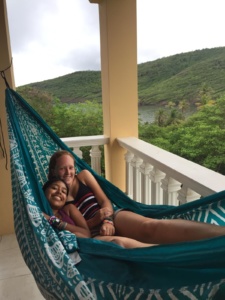 Life at the Villa in Bequia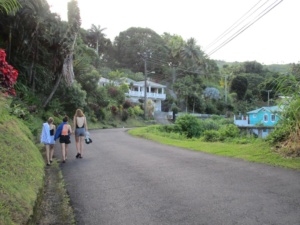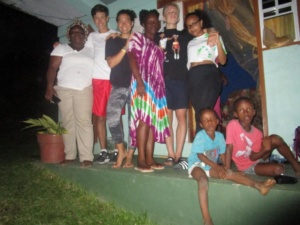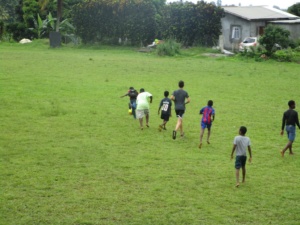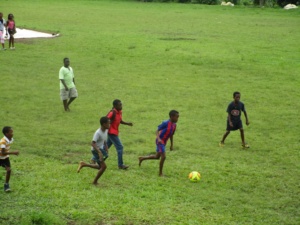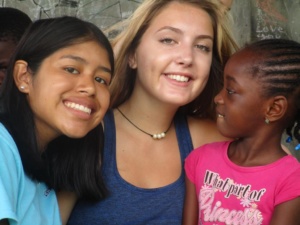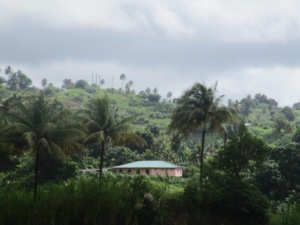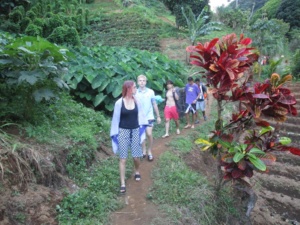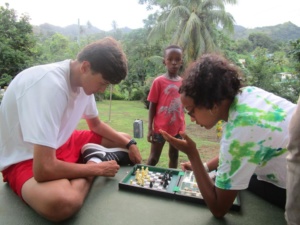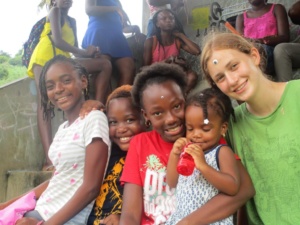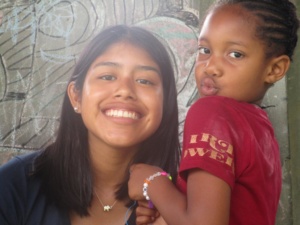 The Majestic Owia Salt Ponds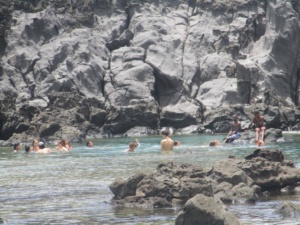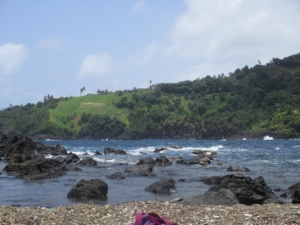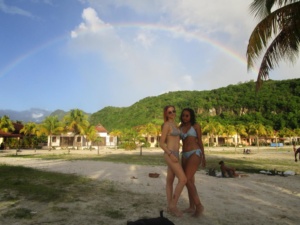 How 'bout that rainbow?!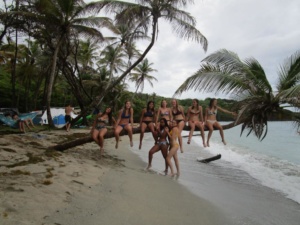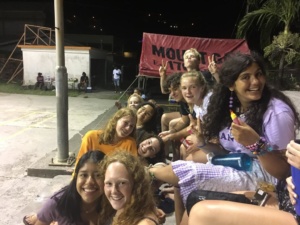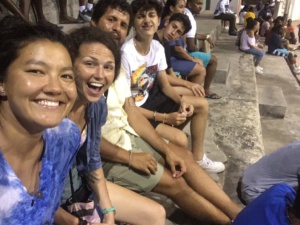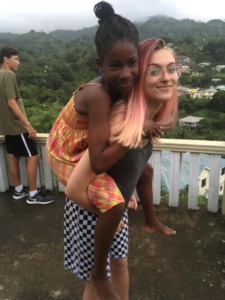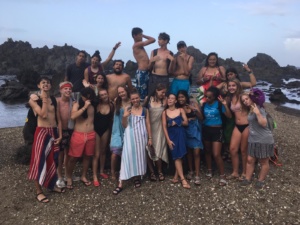 ---
Our applications for Summer 2020 programs in Nepal, Tanzania, Costa Rica, St. Vincent, and Ecuador are now open! Learn More by visiting our programs page or go ahead and submit your no-commitment Early Enrollment, and we'll be in touch!