NEPAL: Bonding in Special Ways
BLOG 6: Making progress on secondary projects in week two of the homestay
The value of secondary projects is to encourage students to consider other needs a host community may have and how their financial or physical support may be of best service. Students often find themselves bringing their own special skills, interests, and experiences to the community. Often, the secondary projects serve to further bridge cultural barriers and simply bring a level of personal and human investment to the exchange. These projects can become a wonderful platform for growth and involvement for the combined community of students and hosts.
[Student and leader-written blog post begins below] 
Secondary Projects
As we head into our second week of the homestay, our secondary projects have really started to develop and flourish. The English lessons have helped integrate the American and Nepali kids as well as foster fun, entertainment, and friendship. The agriculture team has enjoyed shadowing their host families as they pick corn, cut grass, weed, and plant rice.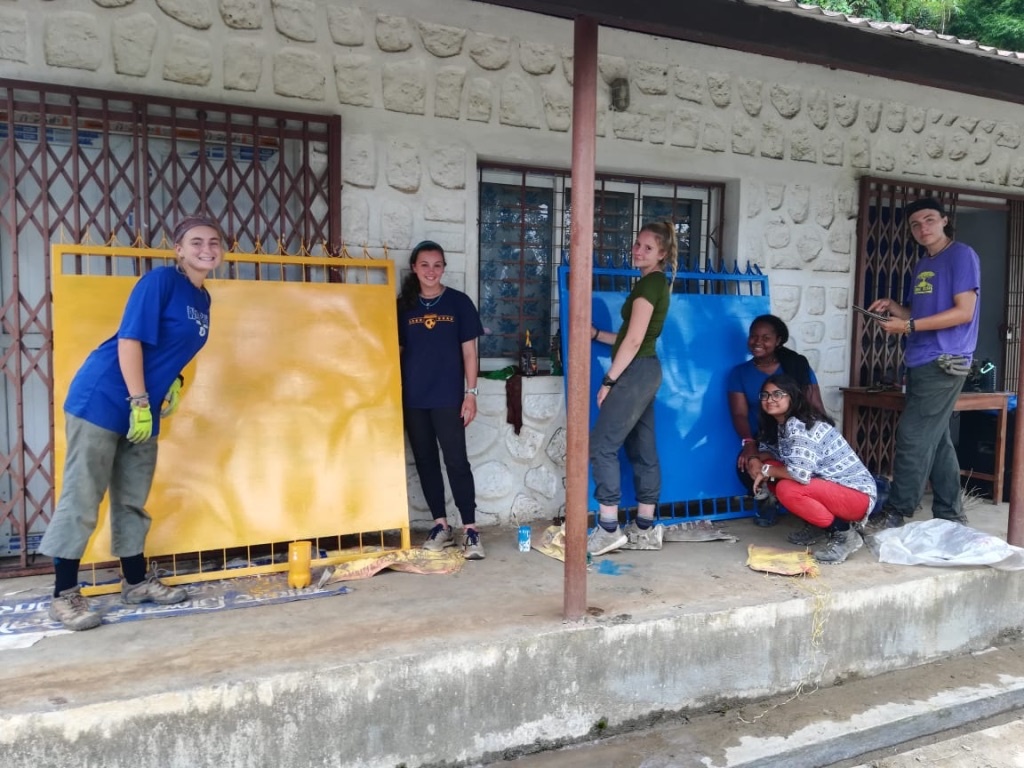 The mural team has been hard at work creating two welcome fences.
"Frida and I were really excited to lead the mural project. We sketched our ideas, and began right away when one of our Nepali guides came back from the city with all of our supplies. We decided to use the gates to the local health post as our canvas. With the help from others, we have been able to make really good progress, and we are really excited to reveal the finished product."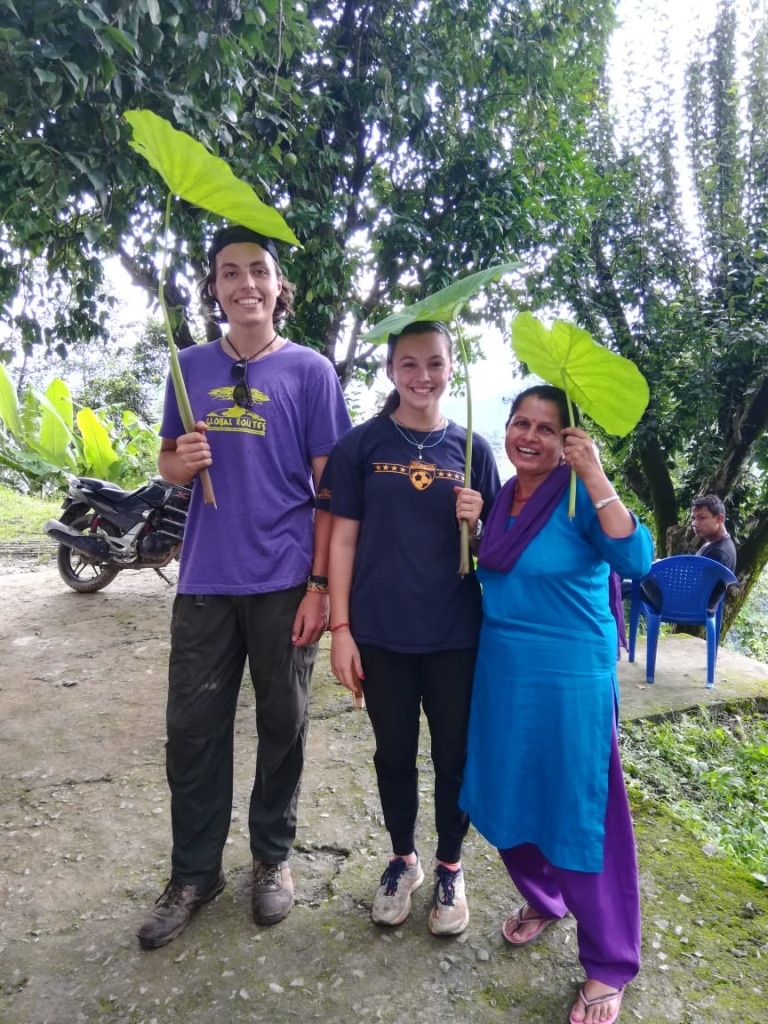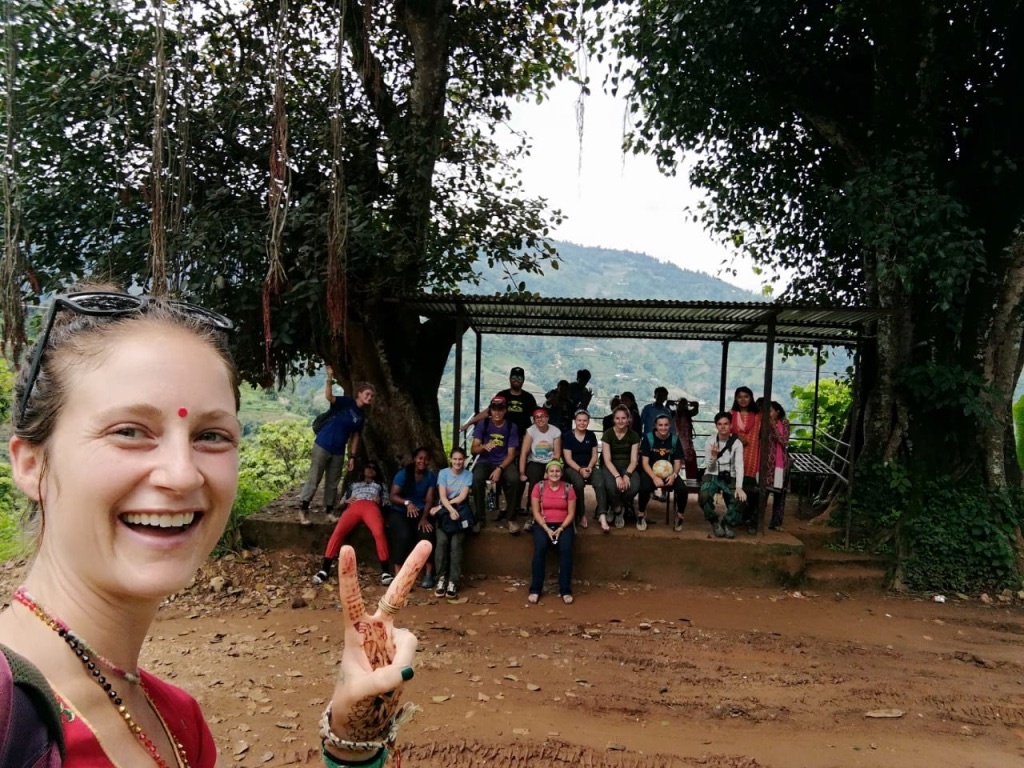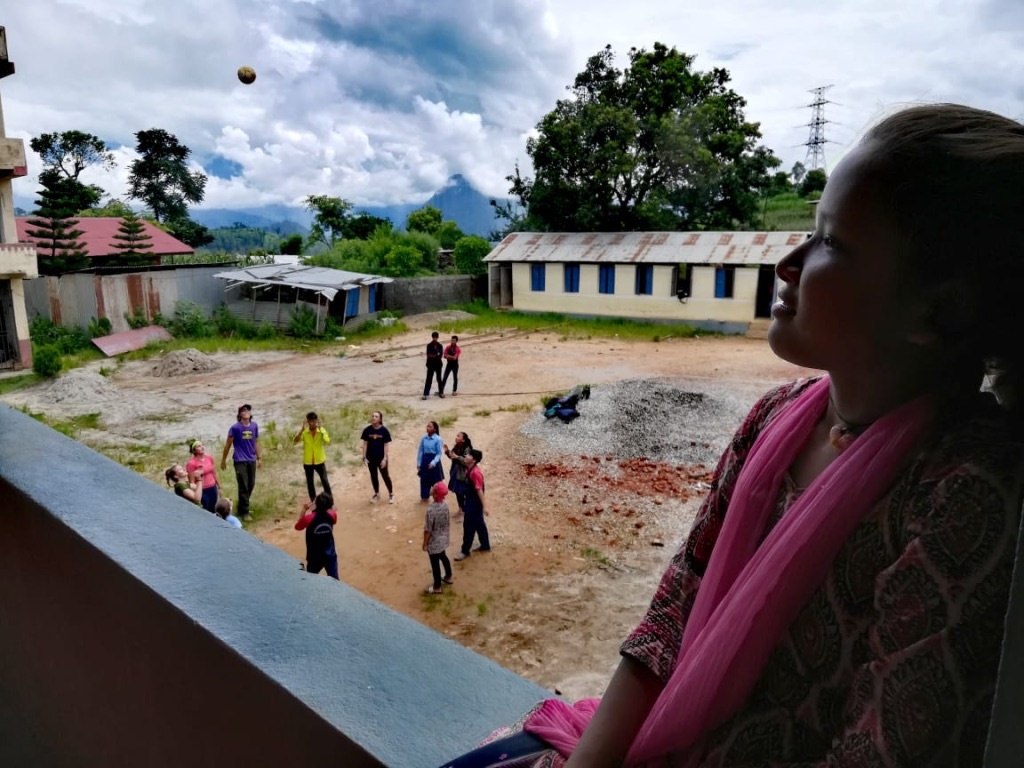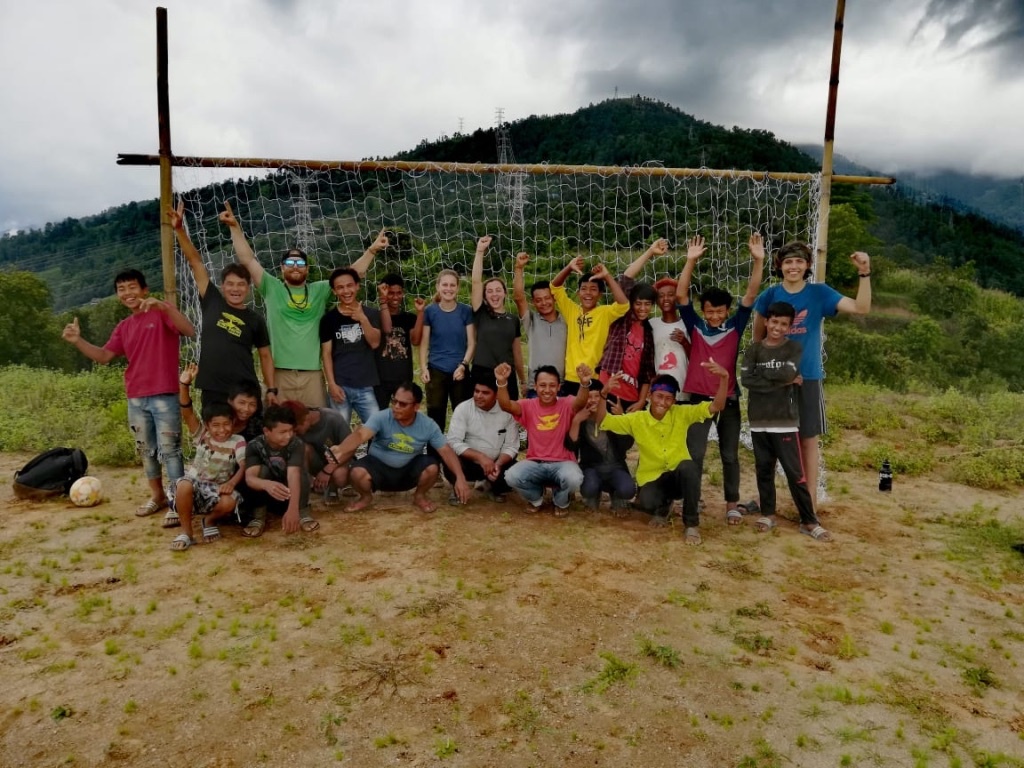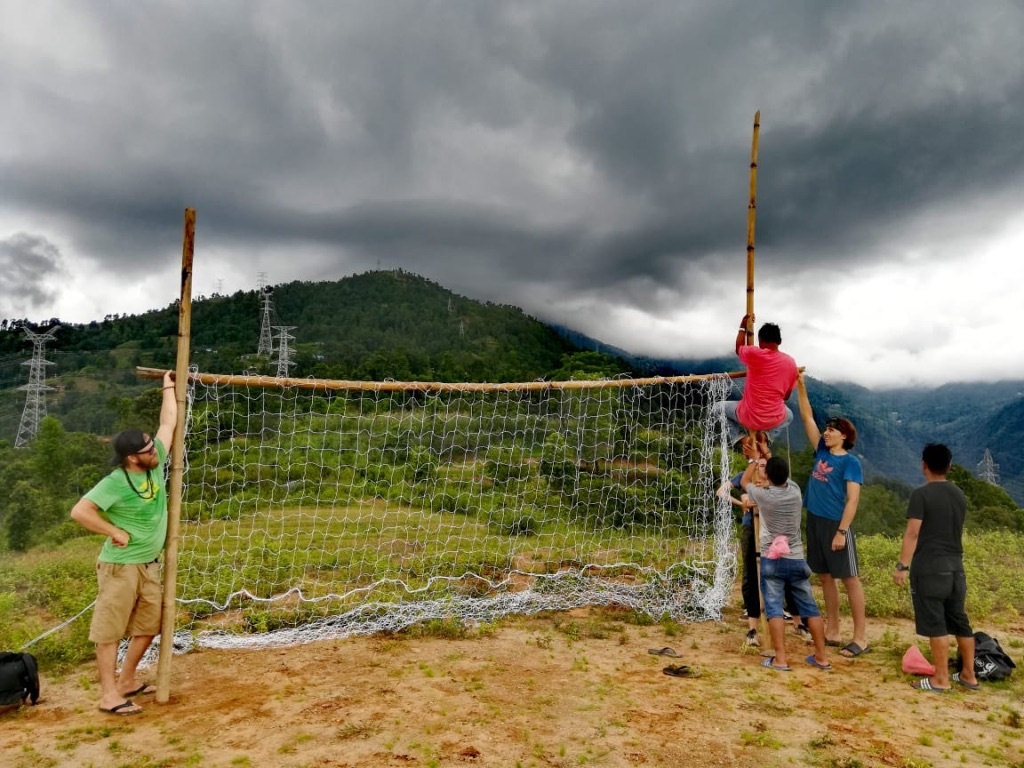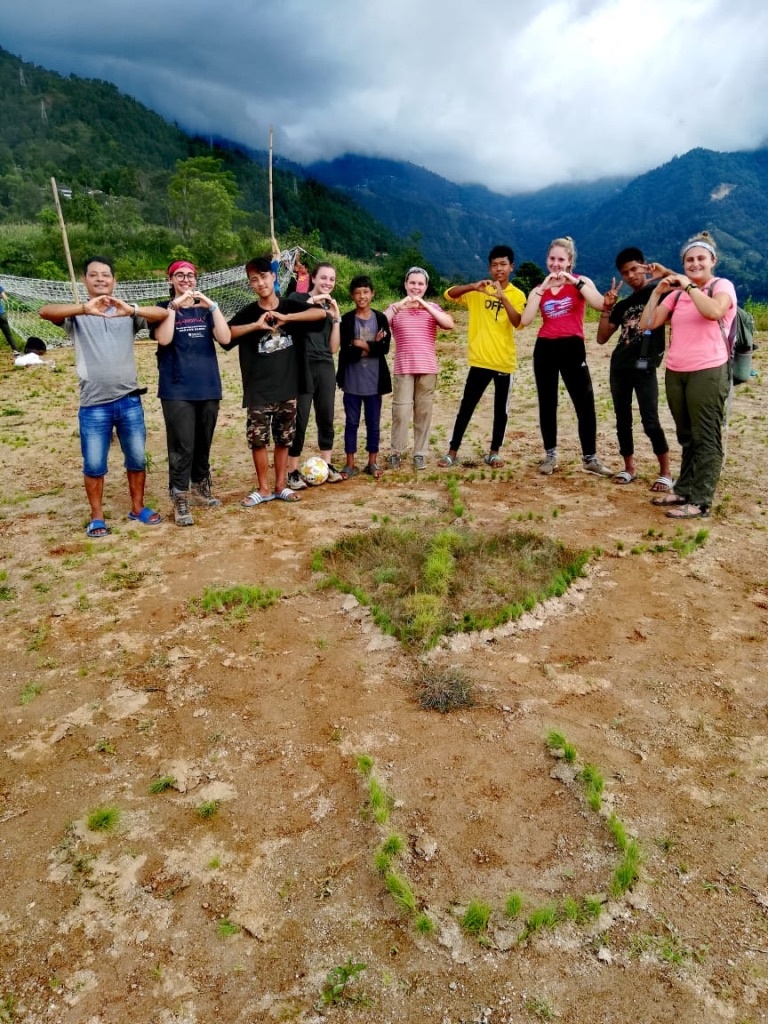 Our soccer leaders have taken on the challenge of building goals and weeding the field. After hard work with the help of our Nepali friends we finished.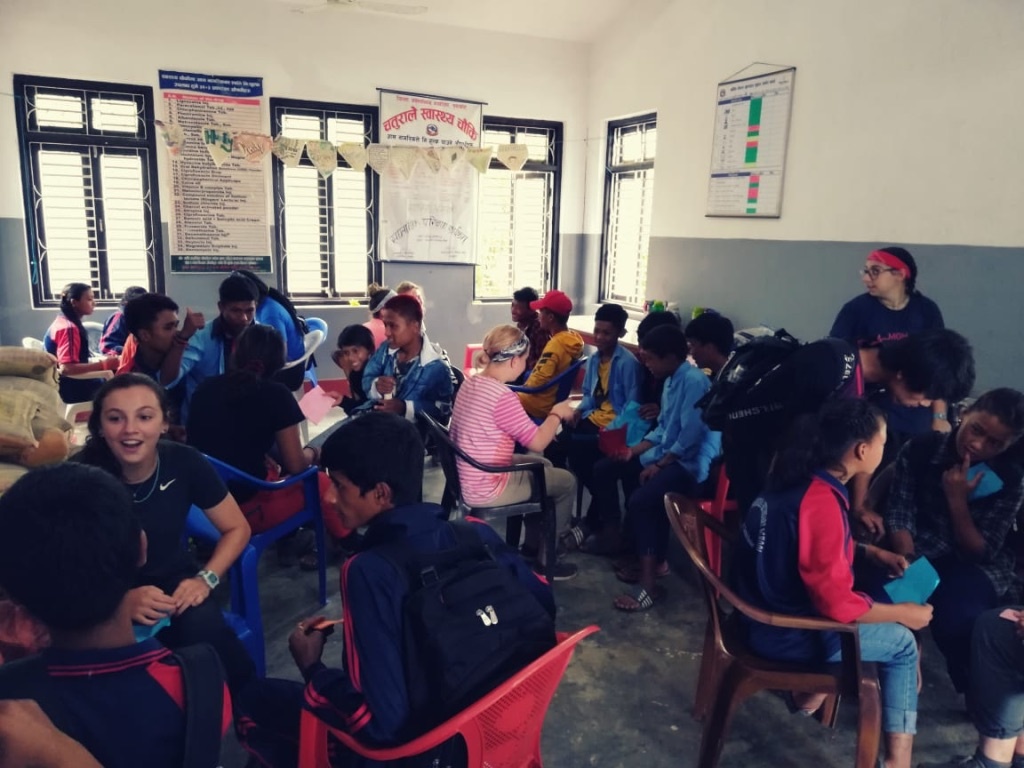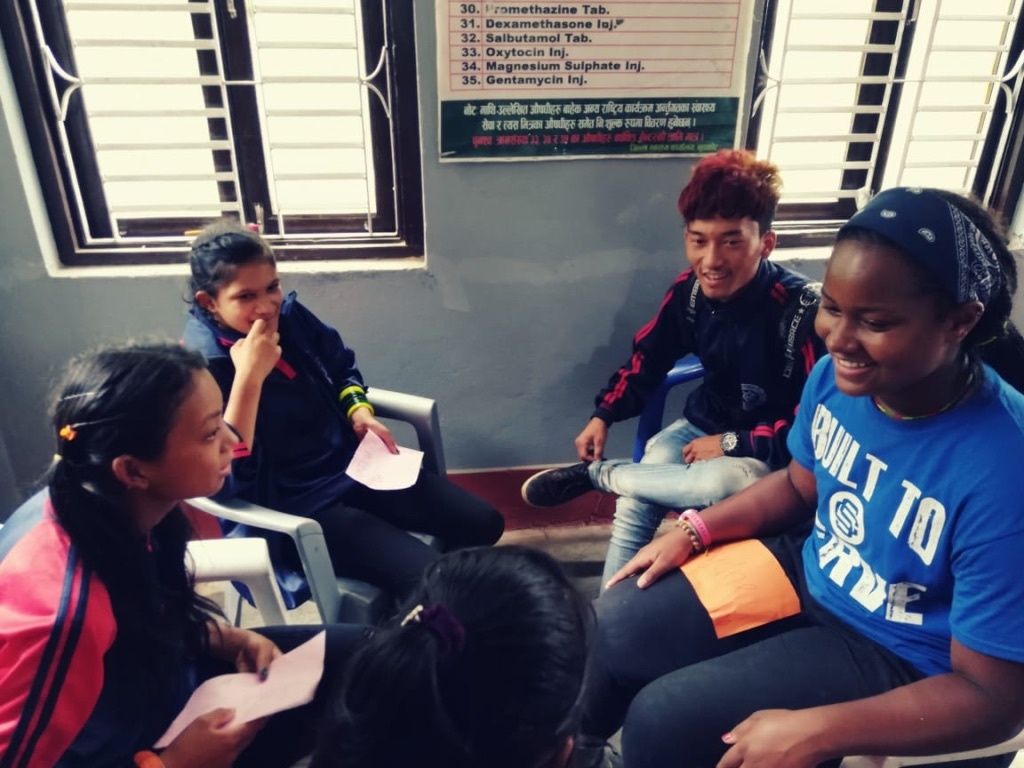 The computer team is helping the nurses with their own email accounts and creating a template for hospital documents.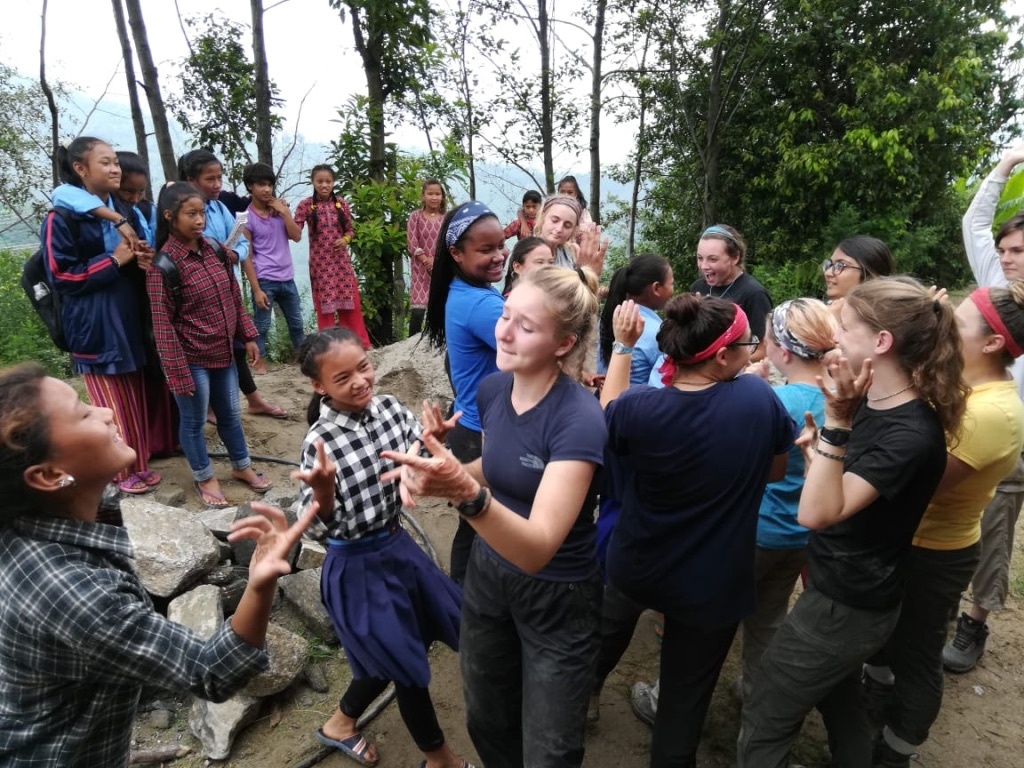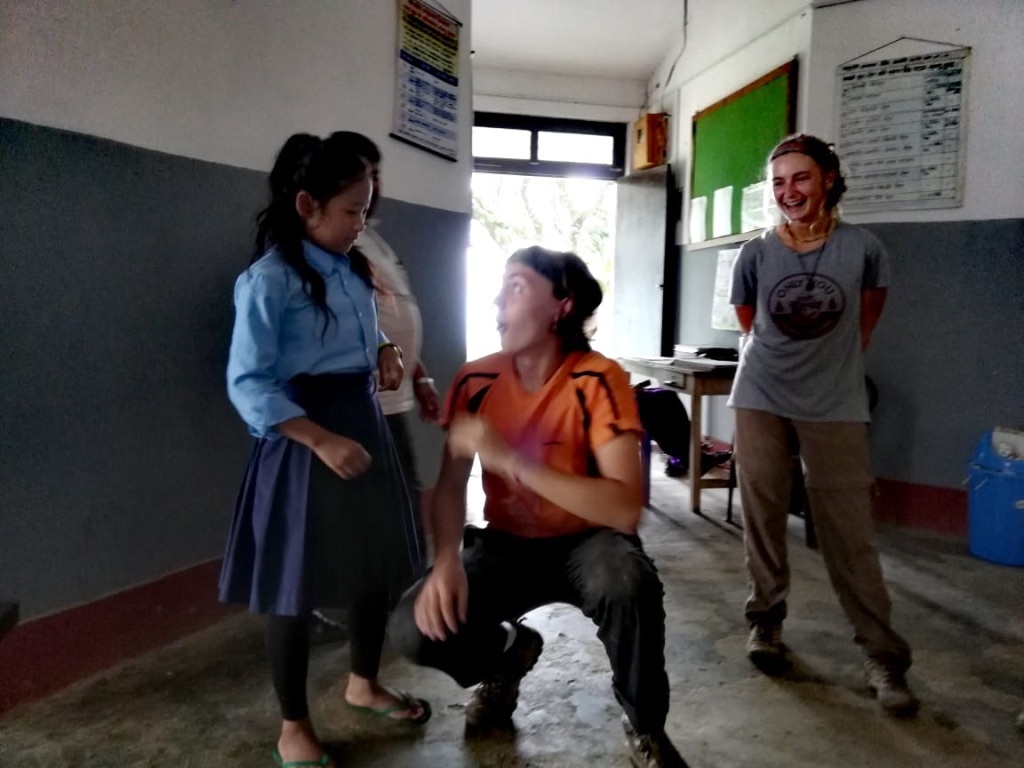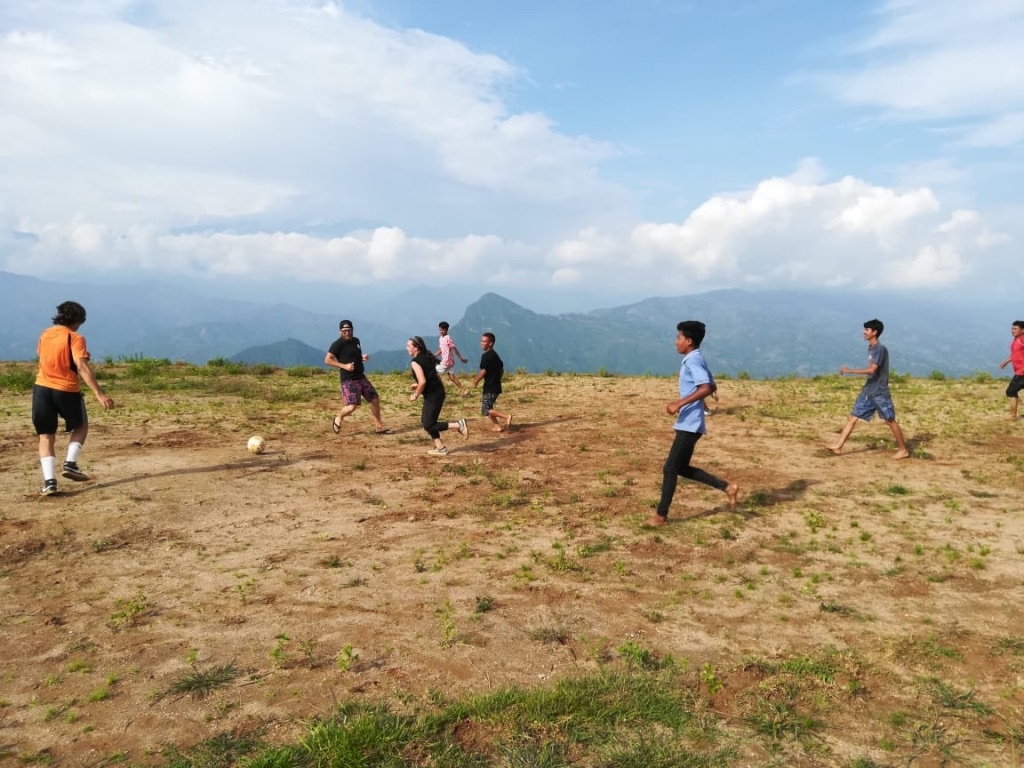 As we finish our second week in our homestays, we have all become quite close to our new families. Between working in the rice fields, watching a birth, and trying on traditional sari's we have all bonded in our own special ways.
Worksite: a lot of our time has been dedicated to constructing the waiting room, which had entailed laying bricks, demolition and lots of digging! The walls have been fully constructed with lots of help from our amazing Nepali team!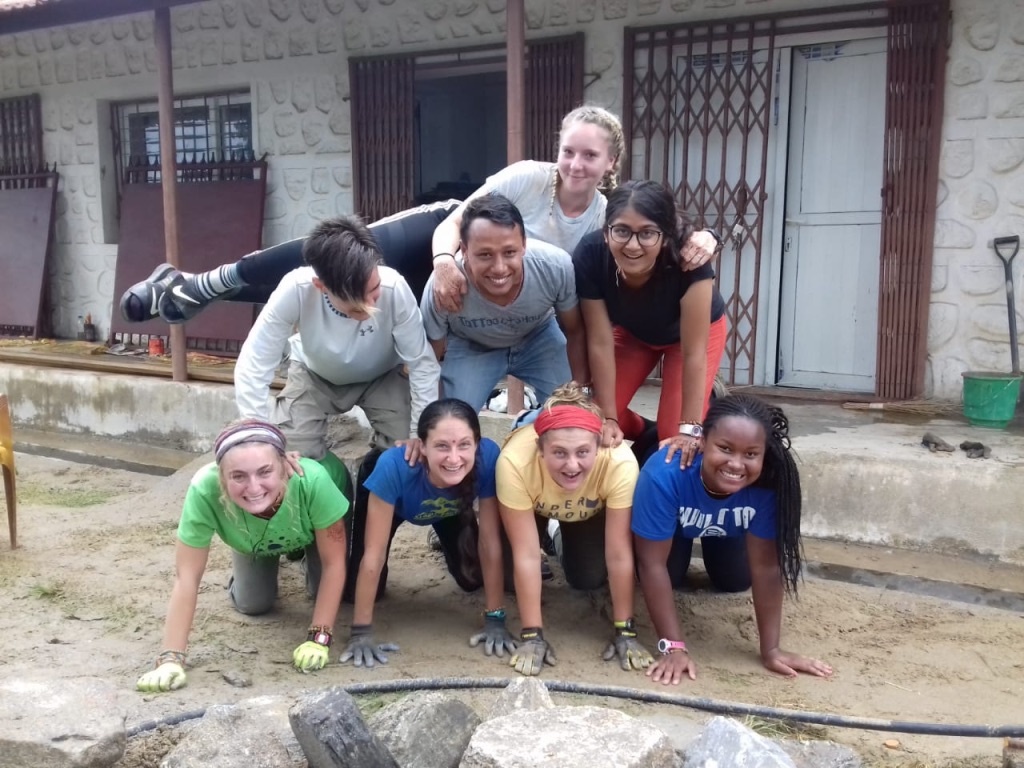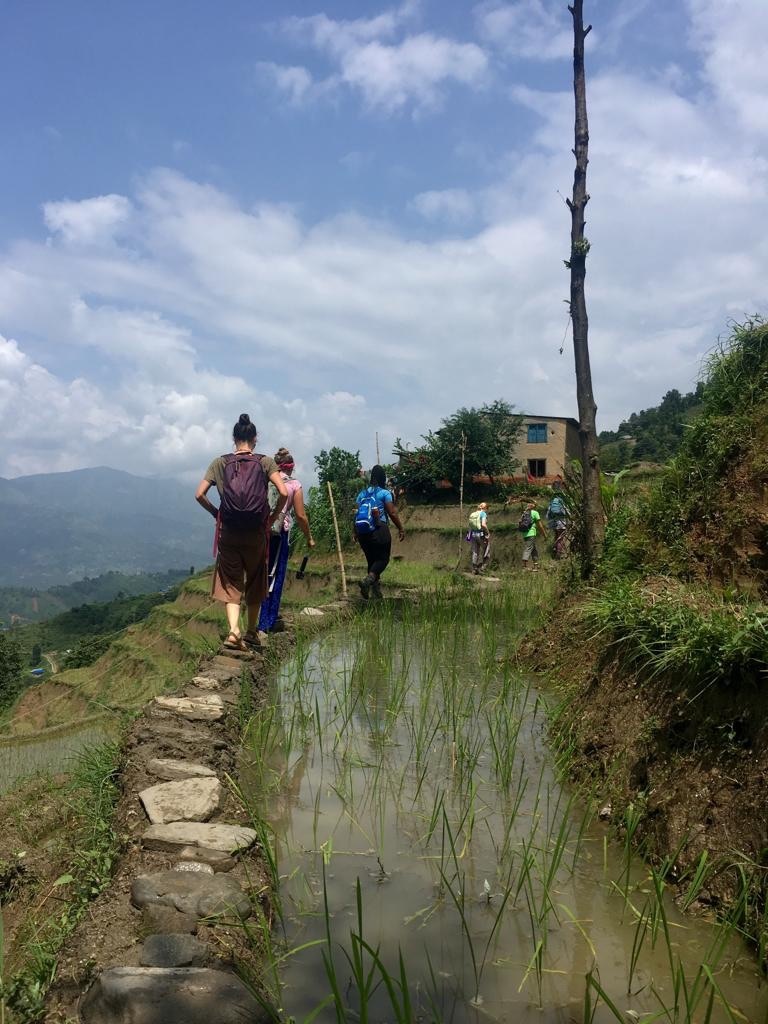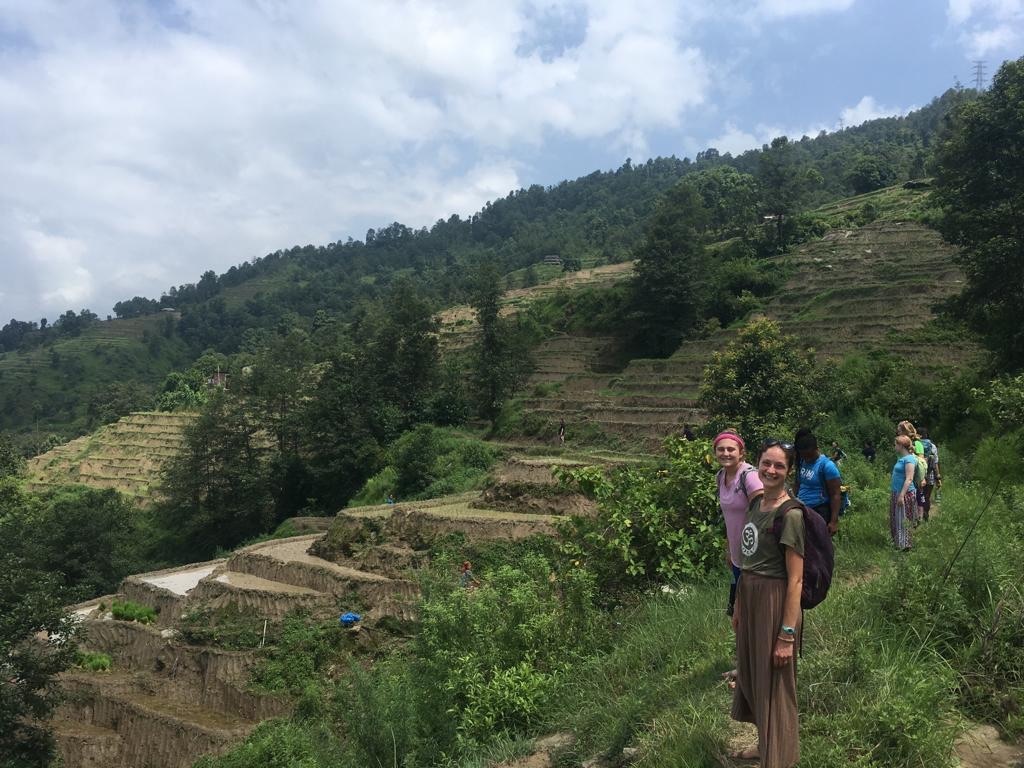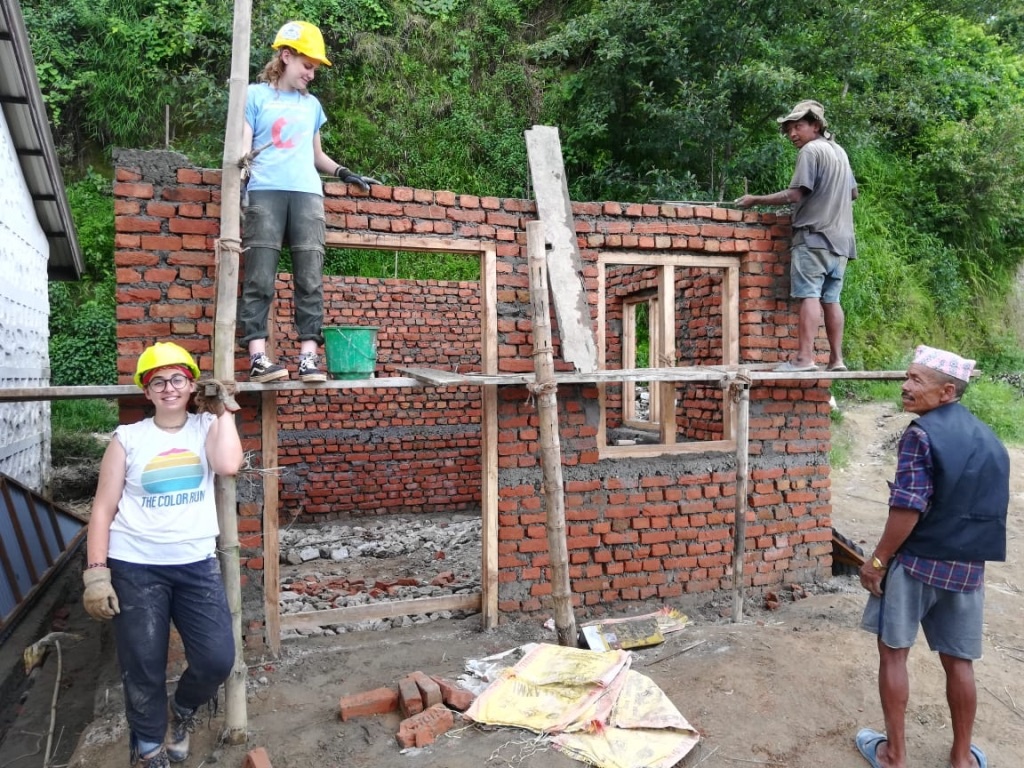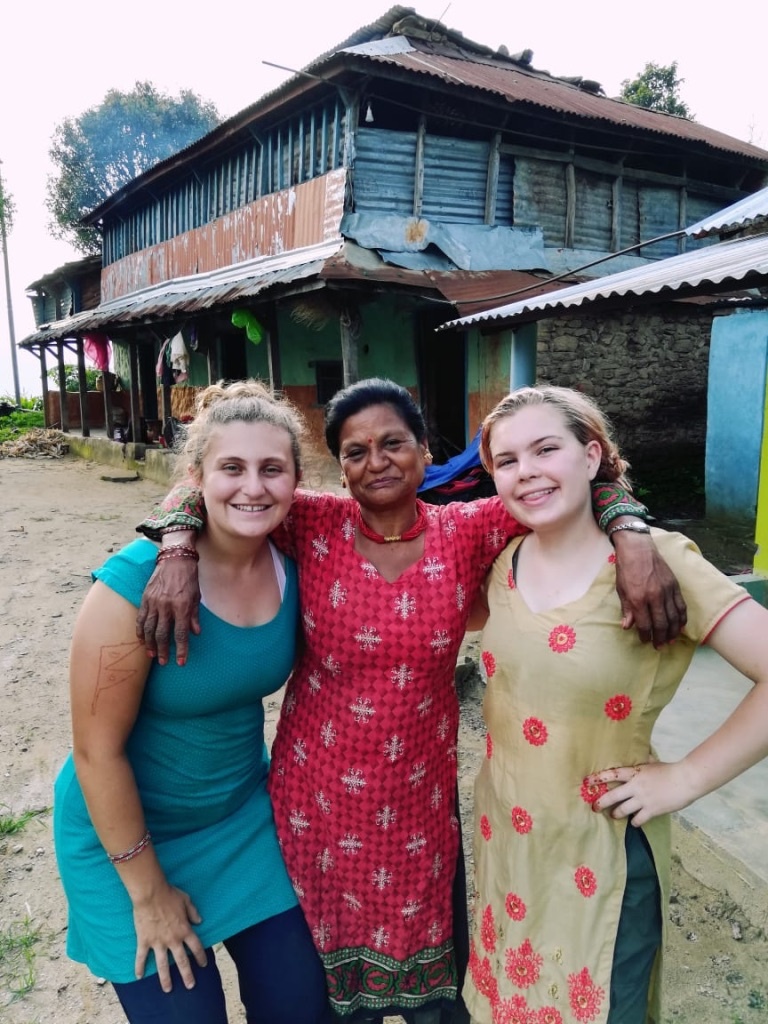 ---