TANZANIA: Homestay Life
5th Blog Post: Students share their experience living with their homestay families in Tanzania
The homestay experience is the heart of the Global Routes model, and lasts for three-weeks on the Tanzania program. Students live with host families in pairs. In this blog post, each pair of students describes in their own words the mothers, fathers, brothers, sisters and grandparents, who make up their homestay families, and what their experience has been like thus far.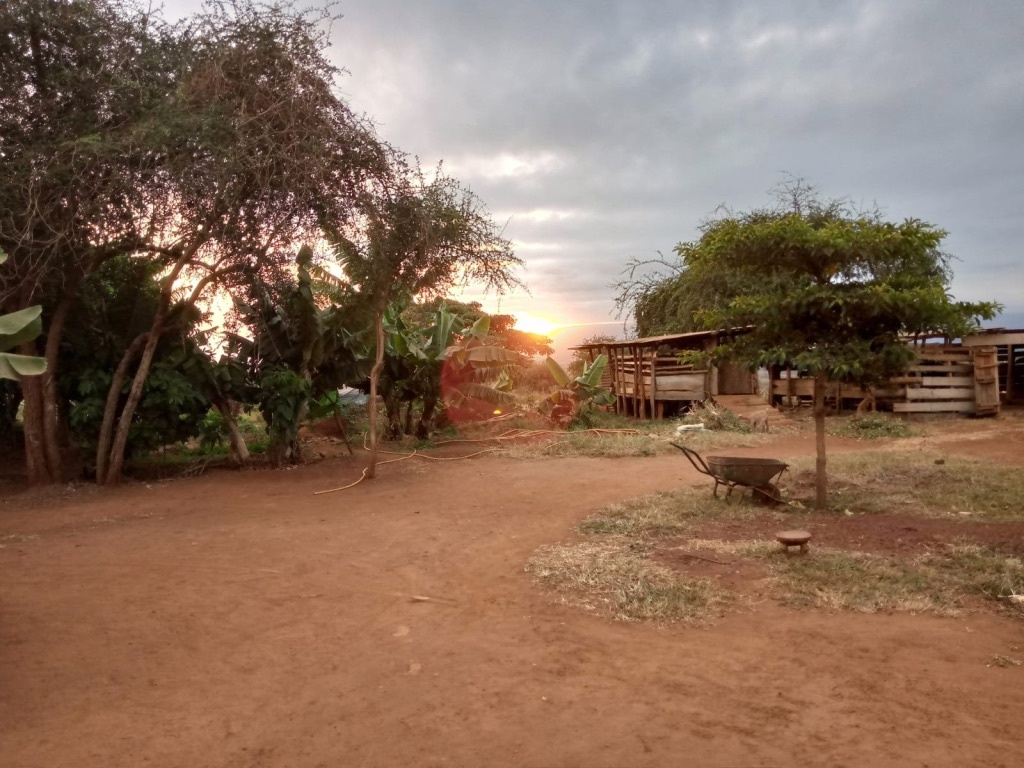 [Student-written blog post begins below]
Living in Mama Maria's Home by Emma & Alex
"Four days in Mama Maria's home and we are already learning more than we probably have in a few years. We arrived to Qurus with nerves and butterflies in our stomachs, but that all quickly went away when we were greeted with rejoicing smiles and open arms.
Alex and I met Mama Maria at a group gathering, and from the initial warm embrace, we knew we would be in good hands for the next few weeks. Her smile nearly reached both her ears and her eyes twinkled with excitement. It felt natural to hug her and stand by her side. We were promptly escorted to our new home and got to meet our new host brothers (kakas) and sisters (dadas).
First up is Godlizen: he nervously welcomed us in by saying "karibo" and managed to constantly maintain an enormous grin on his face the entire time. Since we met Godlizen, who is 23 and is our older "kaka," he has been the prime translator between Swahili and English in the home, he's made sure we don't get lost on our way to the school, has taught us lots of Swahili, has taught us more about Tanzania politics, and has always happily helped us solve our problems."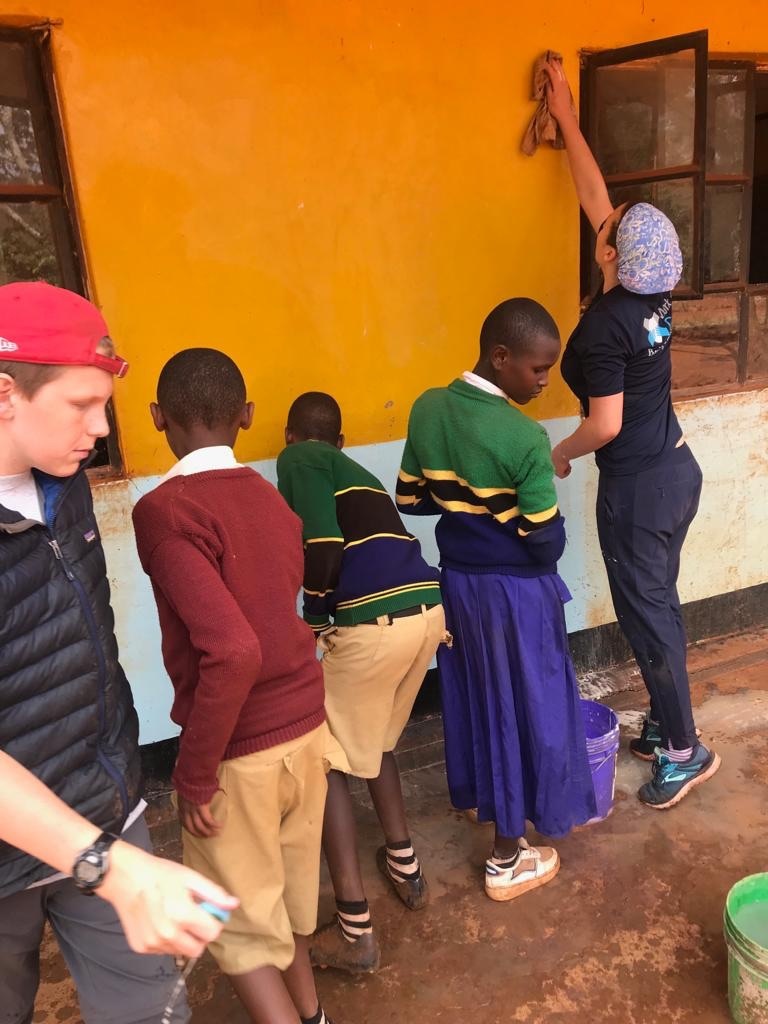 Caitlin & Lauren's Host Family
"Our host family is made up of Mama Agata, her niece, Anna, and her grandson, Greshon. Mama Agata is the teacher for Swahili. She has been nothing but motherly to us since we first arrived almost two weeks ago. We also have the pleasure of living with Anna who is 18 years old and who is always fun to be around!
Greshon, at 2 years old, is also fun to be around and is always excited for the a game of peek-a-boo! Between washing our clothes with Anna, learning to make ugali, and spending time talking and exchanging stories with the family, Caitlin and I have learned so much about Tanzanian culture and the welcoming, kind nature of Qurus Village.
Our mornings are filled with cups of chai and hard boiled eggs that come from one of our many chickens. At night our meals often time range from spaghetti noodles and goat to rice and beans, which are always delicious.
We also have a Bebe (grandmother) who is 100 years old and is the life of the house. Her grand smile always appears on her face whenever we come to visit her in her room and she always brightens our day! Our experiences in our host family have been enjoyable to say the least. We can't wait to share our many stories to our families."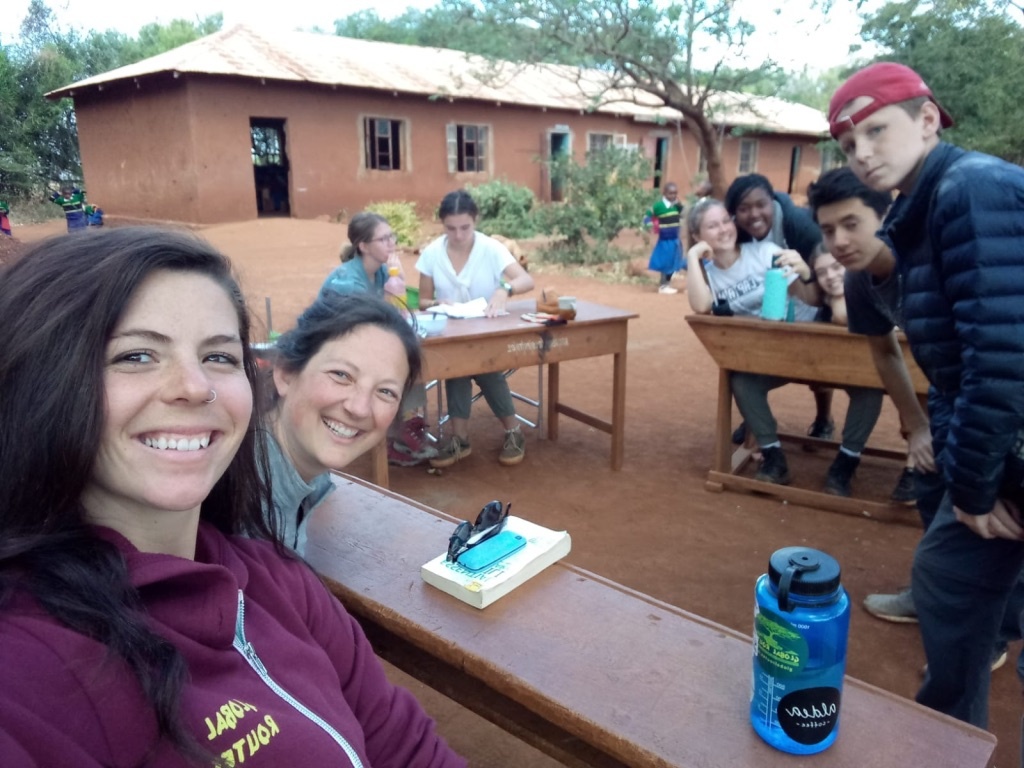 Our Host Family by Nolan & Jack
The homestay at the orphanage's gardner's house has been incredibly pleasant, casual, and loving. The family is made up of Baba, Charlie, and Mama Fausta and their four children: Thuamine (18), Theresia (14), Ibrahim (10), and Boaiz (5). We also share the house with five dogs, two cats, three cows, four sheep, eleven goats, and ten chickens. The entire family has been very caring from the get-go.
In the past few days as we've gotten closer, we have enjoyed playing soccer with the guys, milking a cow with Mama Fausta, herding and gardening, and cooking with the girls. Even though the language barrier has made it more difficult to communicate, we've enjoyed joking around with the family and getting closer to them through our actions and limited Swahili.
Every evening we gather around the TV to watch soccer and dine on increasingly fresh herbs, veggies, and other things from the family's garden. We enjoy drinking chai every meal that includes ginger root and often times fresh milk. Overall, we've loved the time we have spent at Baba Chalice and Mama Fausta's house and couldn't have asked for a better homestay."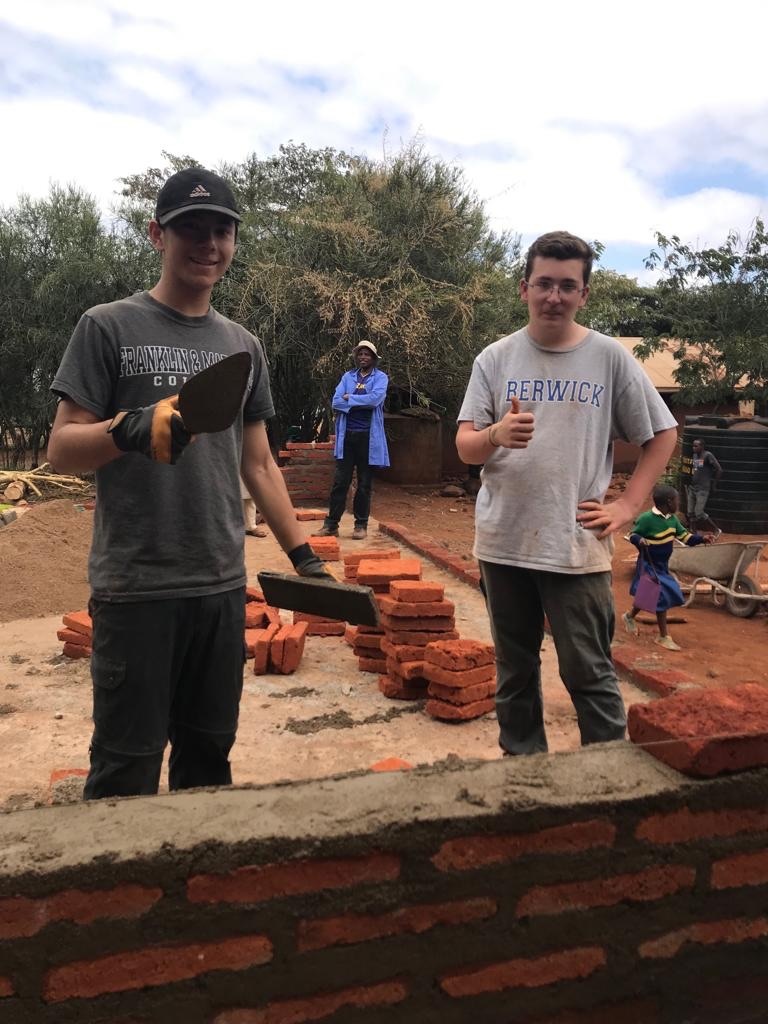 Our Host Family by PJ and Calvin
Bebe Marta (68)
Kindest person on the planet
Welcomes us into her home with a big SMILE
Always goes out of her way to teach us how to cook
Retired teacher
Speaks some English
Caca Ariki (4)
Loves sucking on his thumb
Entertained by anything
Always wants a piggy-back-ride
Follows us everywhere
Herds cattle that are 10x his size
Favorite Memory: Seeing how happy he was after giving him a gift
Caca Gifti (9)
Very shy at first
Loves soccer
Always singing and laughs at our made-up songs
Never gets bored of our portable hammock/swing
Plays with Ariki all the time
Favorite Memory: When we started singing "bees in the choo" and he could not stop laughing
Caca Isreali (19)
Listens to a lot of music
Plays cards with us
Goes out a lot with friends
Says the word "yeah" every time we ask him a question
Favorite Memory: When he welcomed us into his home and played cards with us
Dada Marta (14)
Quiet
Has a great sense of humor
Does everything around the house
Incredibly nice
Always welcomes us home
Speaks some English
Favorite Memory: when she was killing a chicken for dinner, and kept saying "Kwaheri Kuku"

Ale and Michelle's Host Family
The Valentine Family is formed by our baba and mama and their six kids, ages 23, 21, 19, 15, 10, and 3. They have a nice little and sweet house surrounded by cows, chickens, and cornfields. We've worked, played cards, and learned how to cook typical Tanzanian dishes. Sadly, Mama Selena had to leave Qurus to go to work in another town and we left the house to go to another house.
Mama Catherine and Baba Dohn have a grandaughter called Elfrida who comes home on the weekends and brings even more happiness than we already have. They are very sweet and they are excited to learn Spanish with us.
We're both very happy and excited for the next weeks that are about to come. We already feel at home here. Baba is a soft-spoken, knowledgeable grandpa who hugs us anytime we leave or come back home. His big belly and round face make our experience feel even more homey. Mama is a firehouse who gets tasks done quickly. Her food is delicious!"
MANY MORE PHOTOS BELOW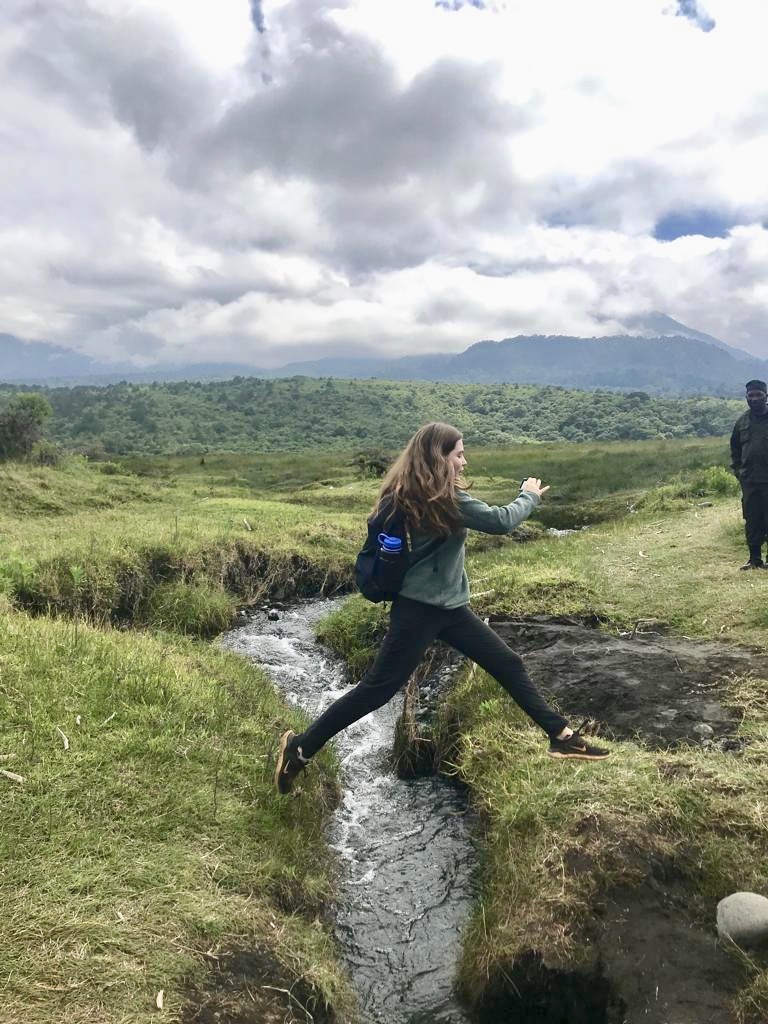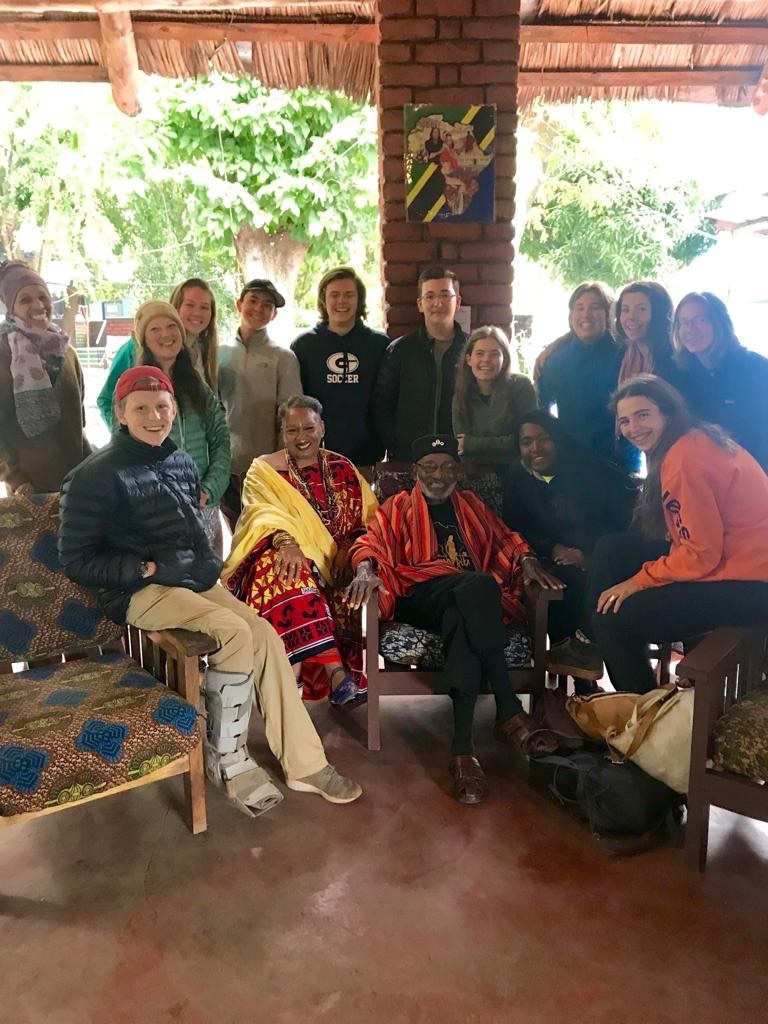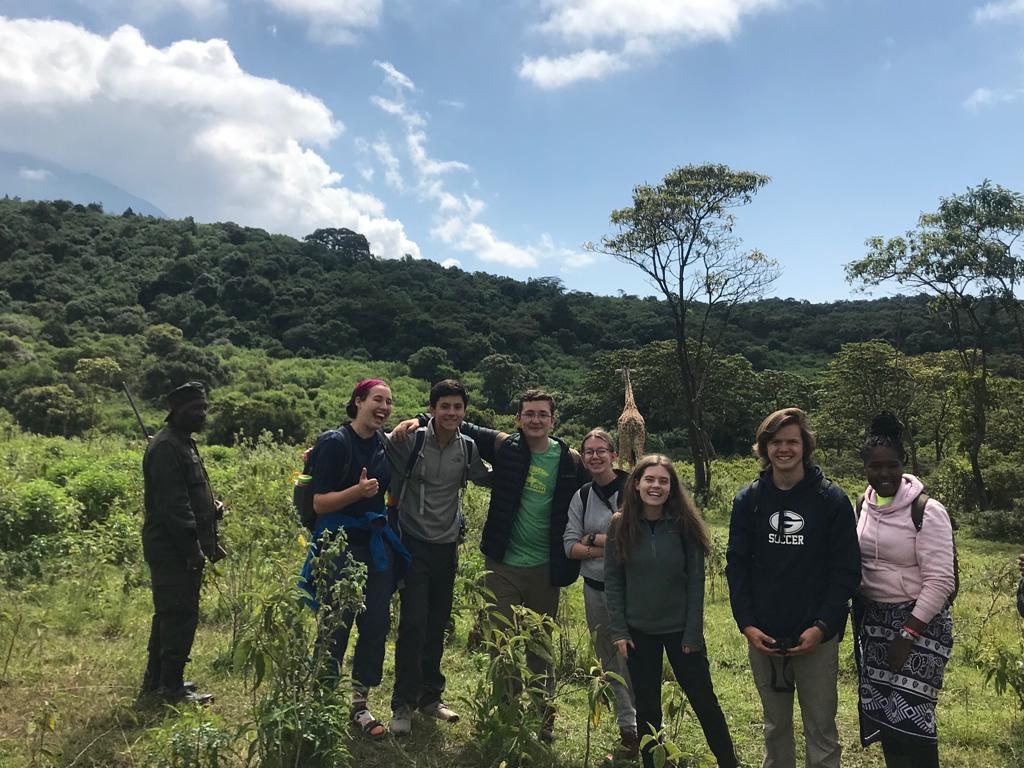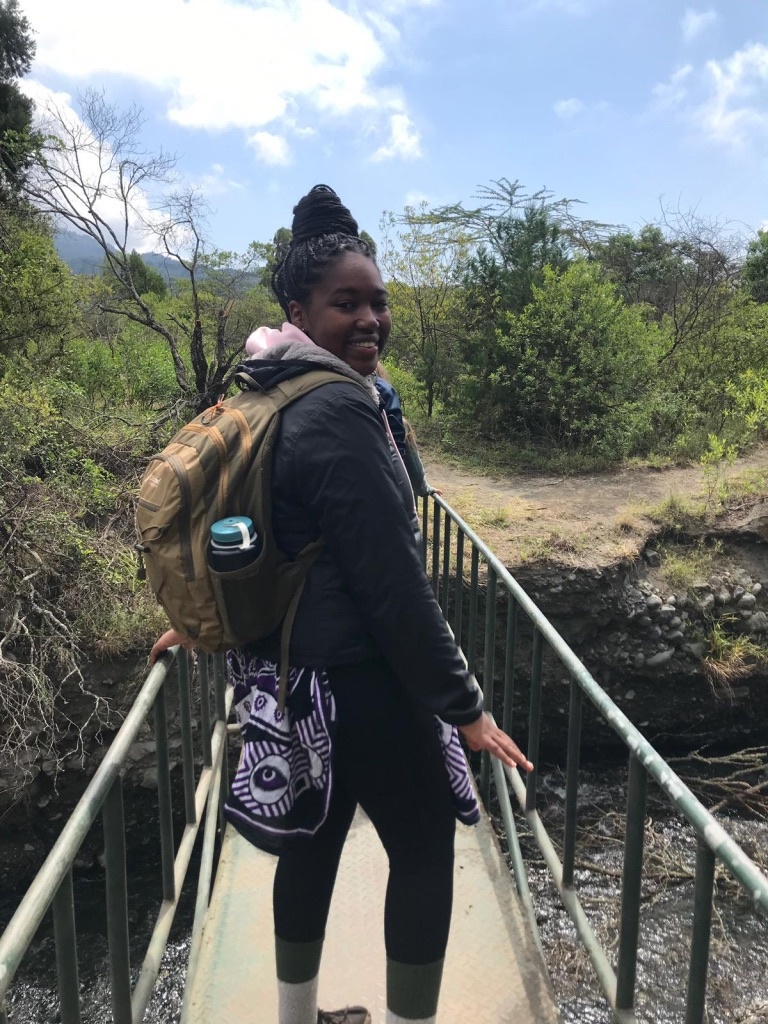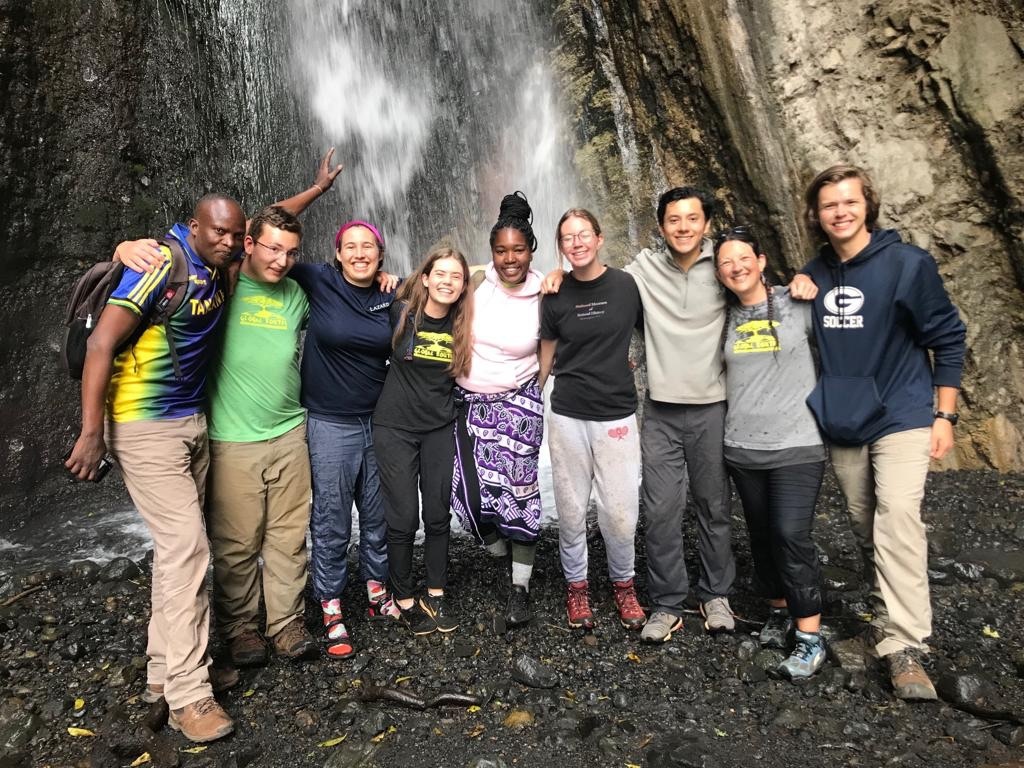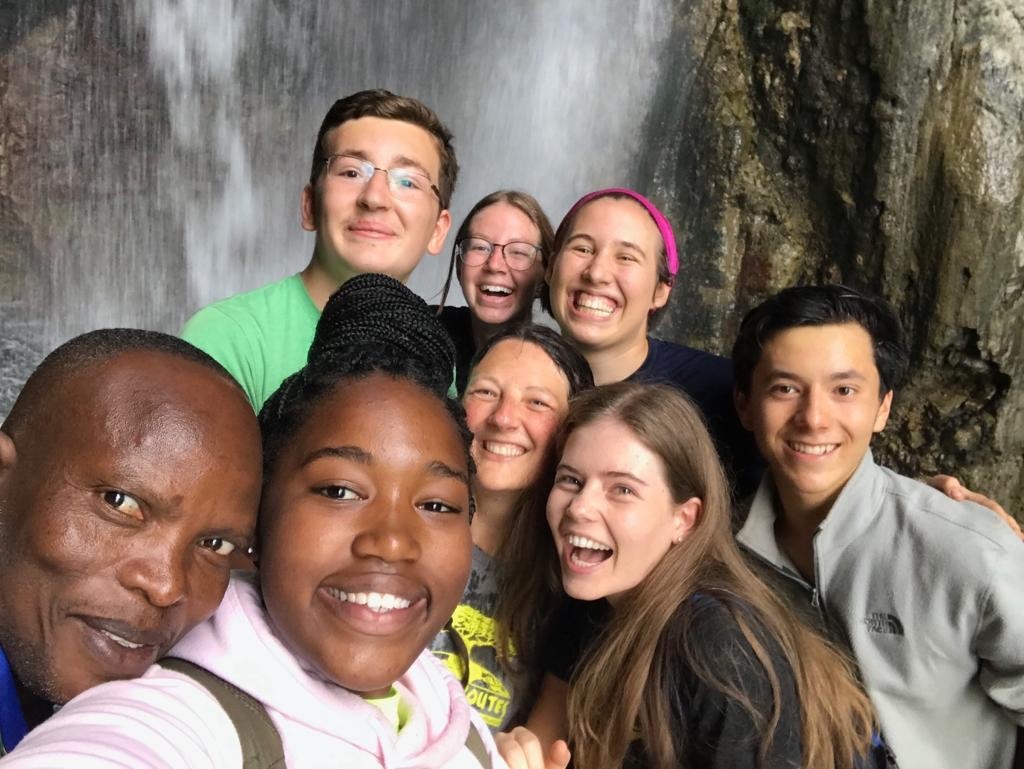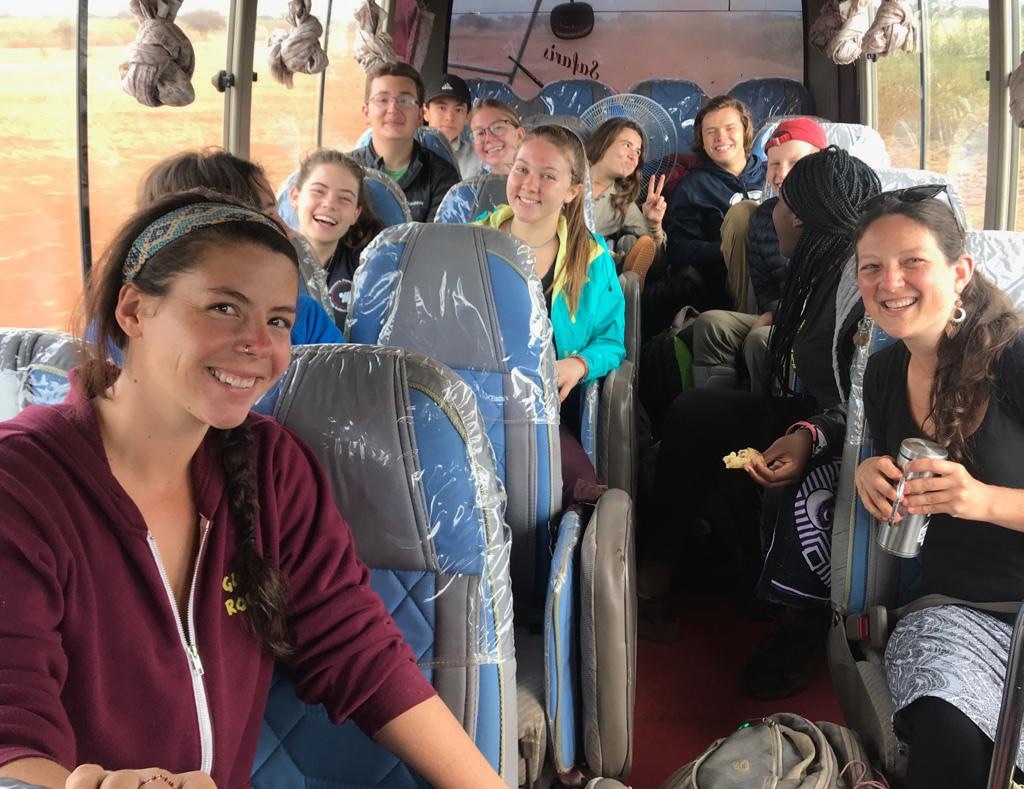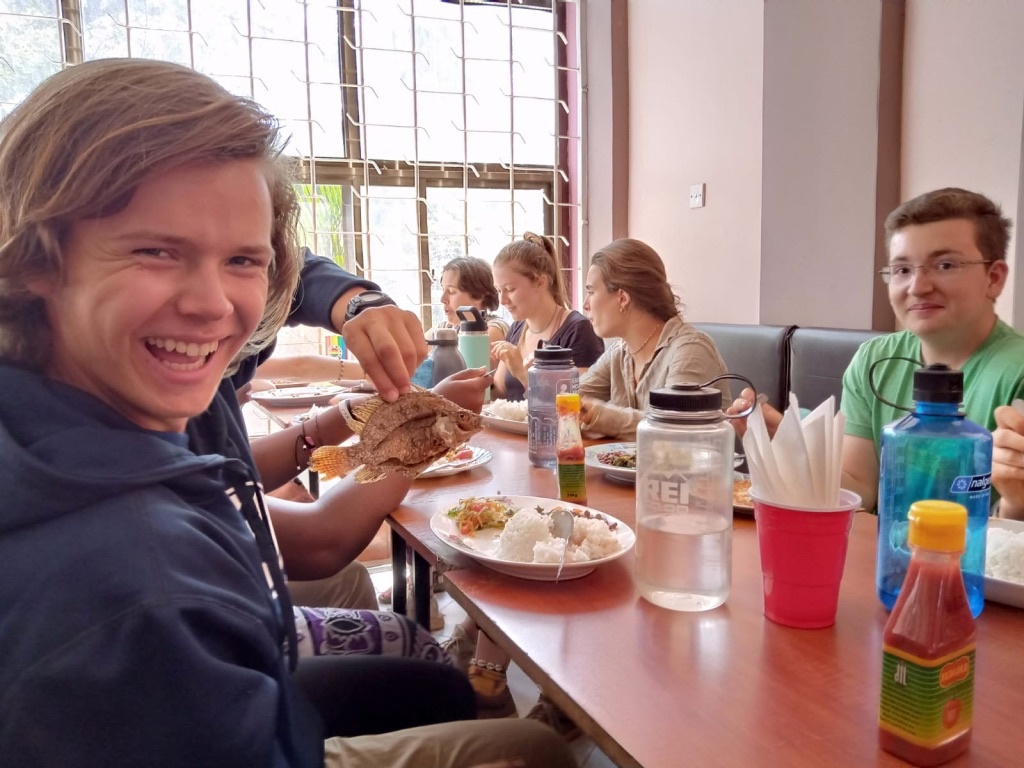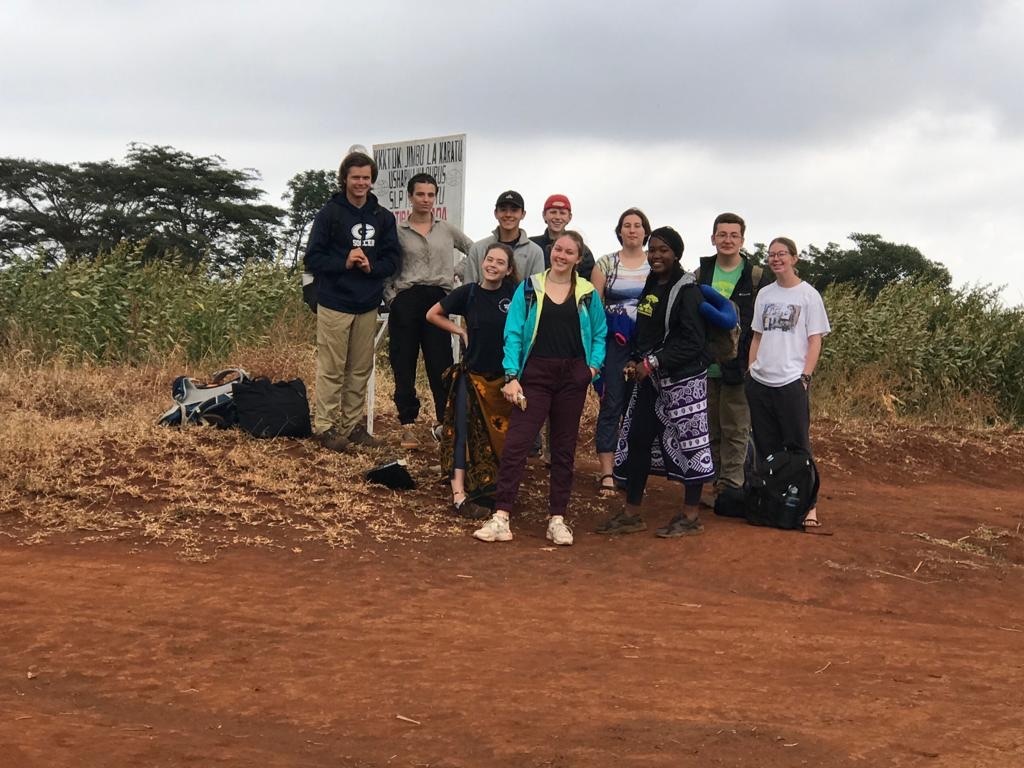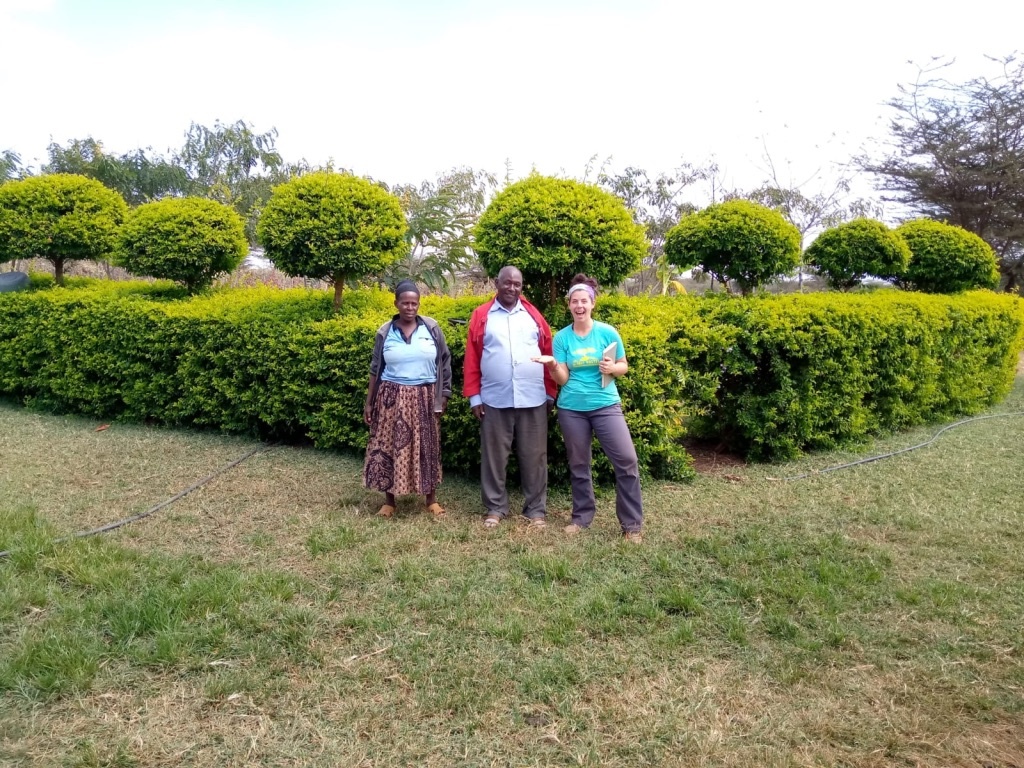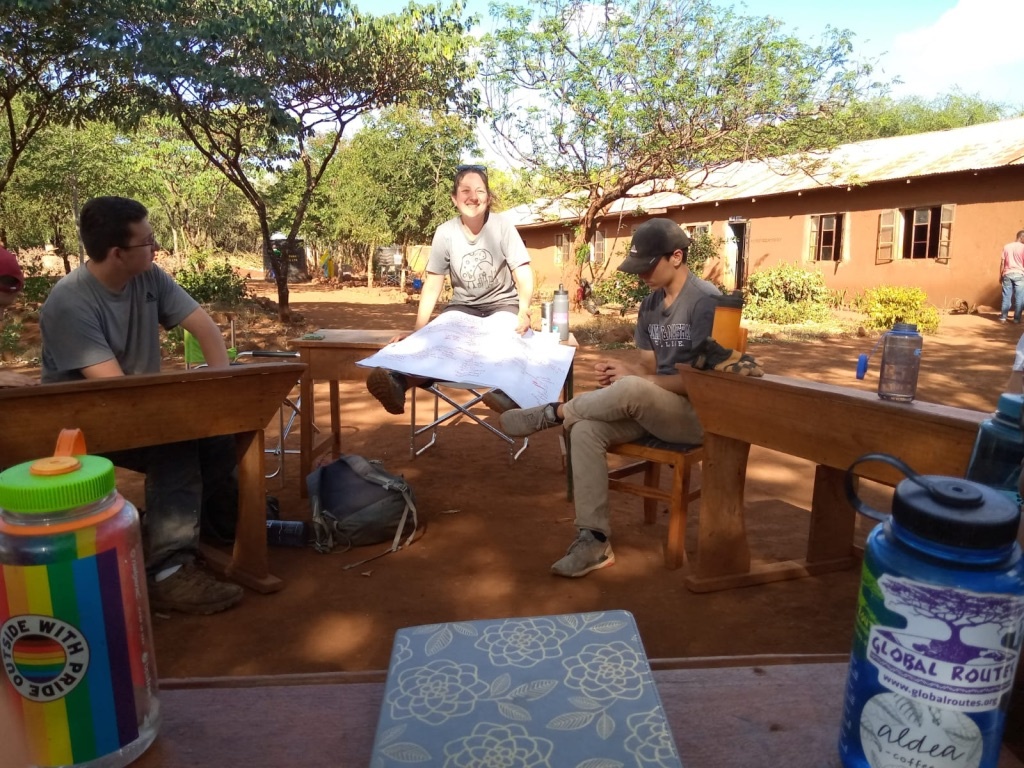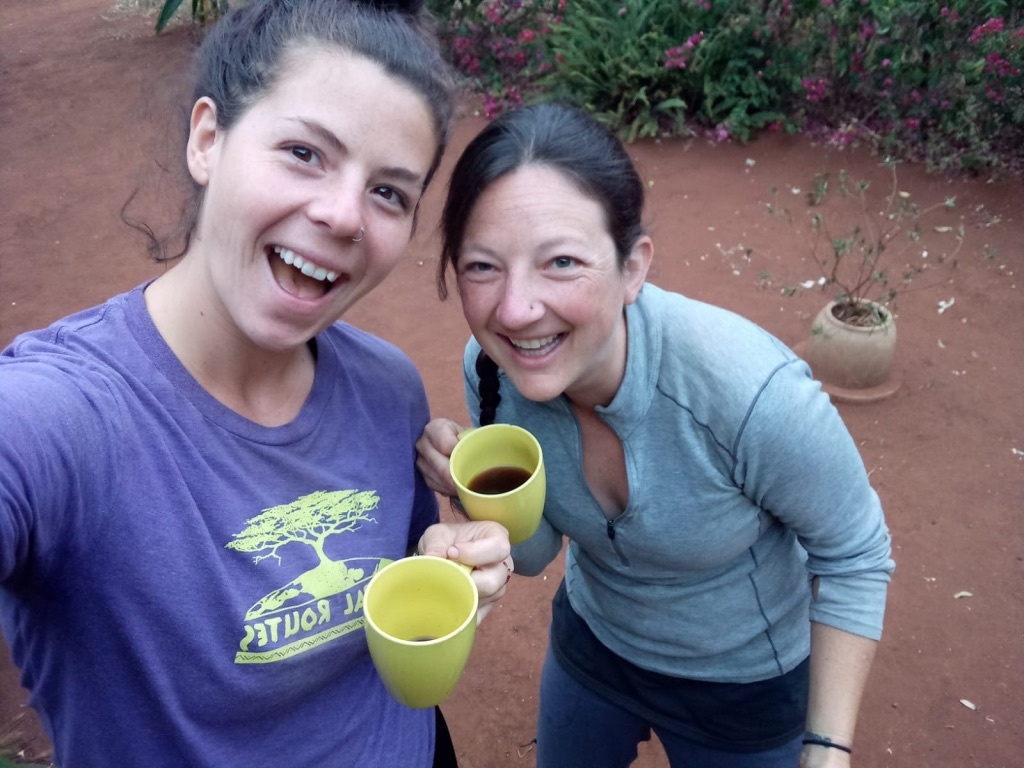 ——–
Want to experience Tanzania for yourself? Our applications for Tanzania Summer 2020 are now open! Learn More by visiting our Tanzania Program Page or go ahead and submit your Early Enrollment, and we'll be in touch!