NEPAL: Life in the Host Community
BLOG 4: Life in the Host Community
Homestay and Project
The greatest highlight for many of our students is the family homestay that runs parallel to the service-learning project. You come home after a solid day's work to smiles, curiosity, excitement, and best of all – homemade food. Students prepare dinner with their host mother, teach their host brother and siblings a few words of English, or walk to the family farm to pick vegetables for the evening meal. If you're lucky, you might get to milk a cow, gather eggs from a chicken coop, or learn how to protect crops from the elements. As students spend time with  host families, they learn to love the challenges and joys of rural village life, and something magic happens – they form relationships that occupy a special place in your heart forever.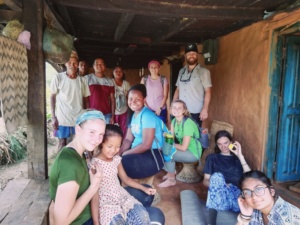 Life in the Community
Immersion Project
The cornerstone of the immersion experience is a community service project in a small, rural village. We believe authentic service is the best way to form genuine connections between students and the host community. Students eat, sleep, and breathe the daily rhythm of local life and work alongside the community on projects the host community has selected. Every project is something hosts want and need. They decide what projects will or won't happen, and we only do work they deem beneficial to the community as a whole. For the 2019 Nepal program, the group is building an addition to the health clinic to accommodate OB/GYN patients. No matter what the project is, in addition to actual building, it leads to personal growth, life lessons, and enriching relationships that have the potential to last for years.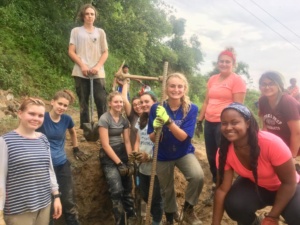 All Smiles on the Worksite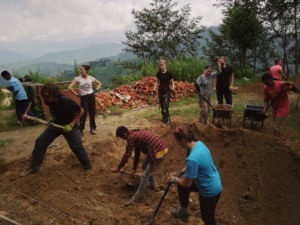 Prepping the Foundation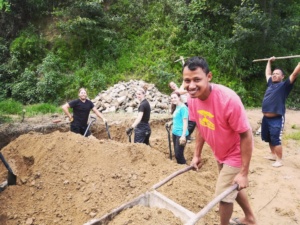 [Student-written blog post begins below]
Yesterday we started construction on the pregnancy ward by smashing a wall out. Today, we began to dig up the foundation. The last two days have been filled with assembly lines and good music. We now begin to settle into a working groove as well as our homestays.
After a thrilling and laugh-filled bus ride through the mountains we made our way to Ranipauwa for lunch, and from there we trekked down to the village. We first met Ratna's family and then more community members, who from the minute we arrived welcomed us and showered us with chai tea and cookies. We each then met our host families and have been settling in enjoying learning about the new culture and language.
As we journey through the beautiful countryside we go through many challenges. But we wouldn't be able to get through any of the obstacles without our guides. They help keep us safe while at the same time whipping up extravagant meals. When one student had a birthday they made a cake to help celebrate. We wouldn't be able to do it without them.
[END of student-written blog post]
MANY MORE PHOTOS BELOW
Taking it seriously 🙂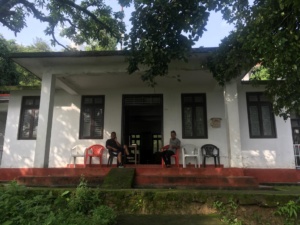 The health post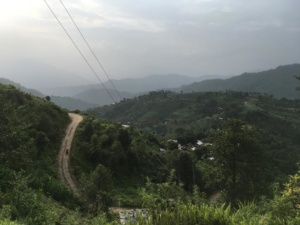 View from the community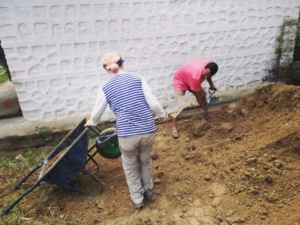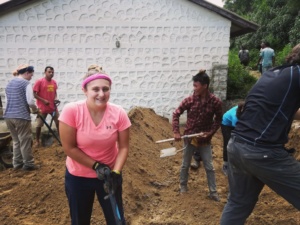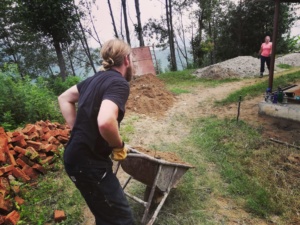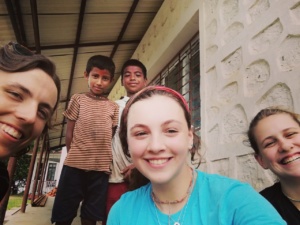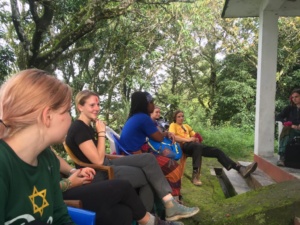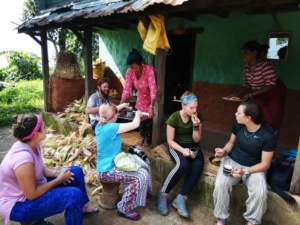 Chai Time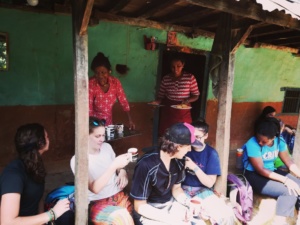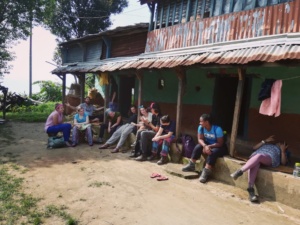 ———
Our applications for Nepal Summer 2020 are now open! Learn More by visiting our Nepal Program Page or go ahead and submit your Early Enrollment, and we'll be in touch!