ECUADOR: Appreciating the Moments Shared
BLOGS 4 and 5: "Sweet, sweet goodbyes today. All families gathered."
This blog includes two posts from the Ecuador blog crew over the last couple days.
The group is now on the move! They had a heartfelt farewell in their host community after making incredible progress on their service projects, passed through the idyllic city of Baños and have now made it to their cozy lodge in the Amazon Rainforest.
Baños (pictured below), means baths in Spanish. It is known for its hot springs and REAL hot chocolate! At one local tienda (store), you can choose from a selection of specialty hot chocolate, or choose a custom-made cup of hot cocoa made from any chocolate bar in the store!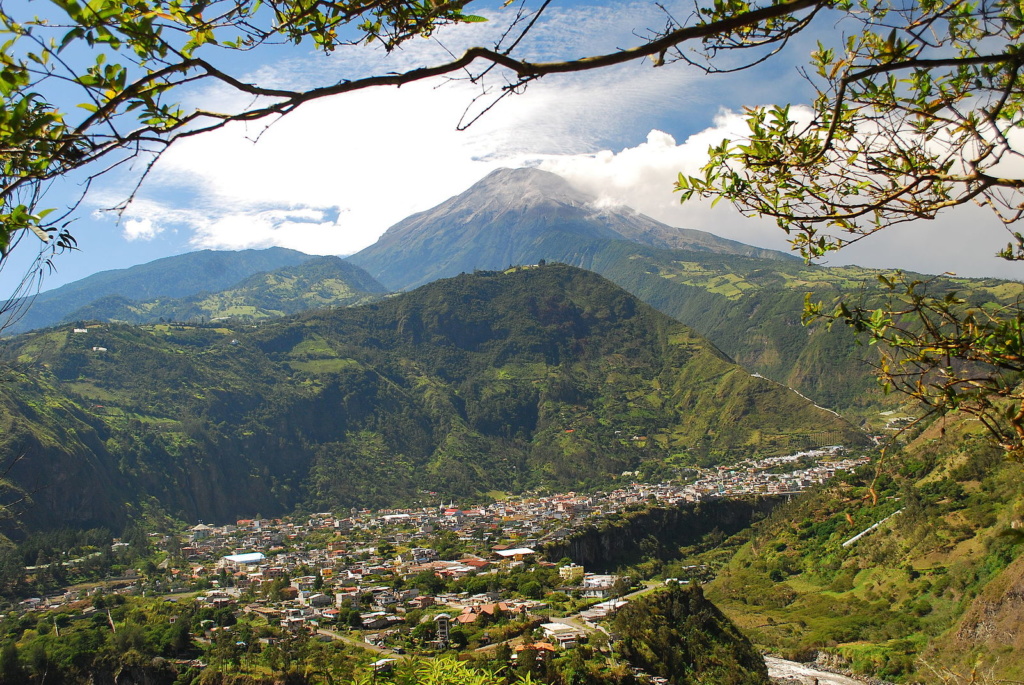 JULY 13TH
STUDENT-WRITTEN BLOG POST 
"Today is our last day with our host families. The whole group went to the market to buy snacks for tomorrow for the bus ride. Some people had a great time, while others didn't. Yesterday we had a barbeque by the river. Everyone had a great time. Some played in the water and had a water fight – it was funny to watch…On Thursday, we finally finished the floor for the community center. It was a big day for all of us. We also ended classes yesterday, which was sad because everyone enjoyed teaching."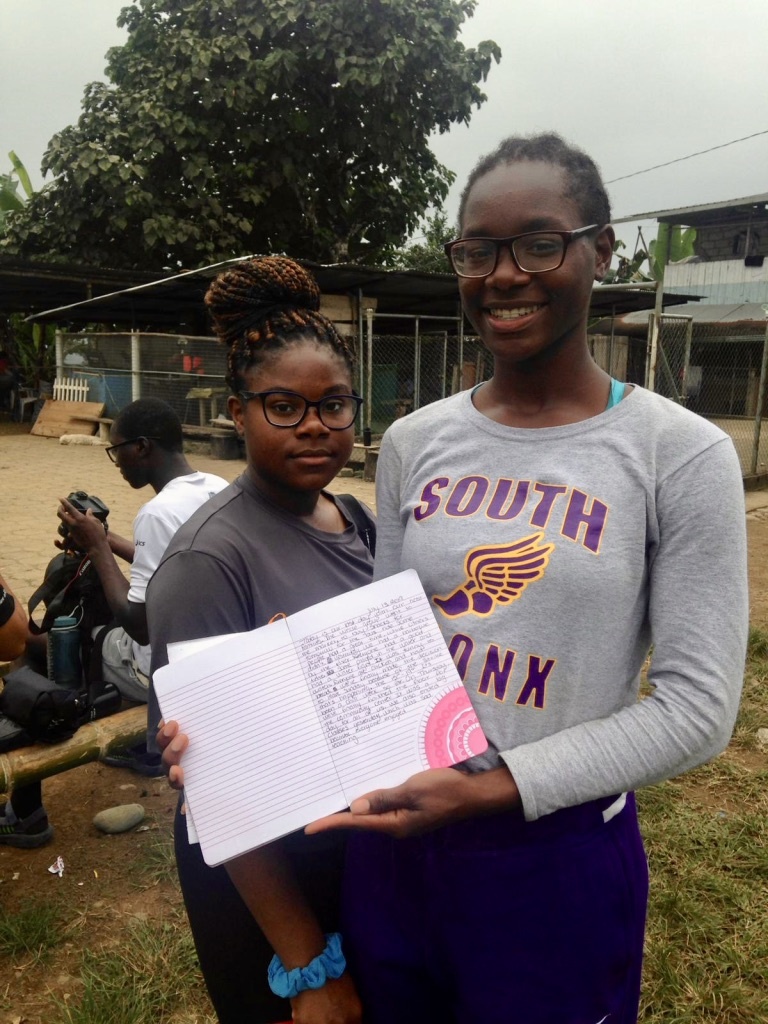 JULY 15TH
STUDENT-WRITTEN BLOG POST 
"Today we are staying in a hostel and it's the best one we have experienced so far. Many of us are really relieved about having hot water. Leaving Maria Aurora was bittersweet…We were able to build a bond without every really having a full conversation, due to our Spanish-speaking abilities not being high enough.
Another moment that stood out yesterday was when we left, many people in the community cried. It was a sad ending to a beautiful beginning. However, all we can do now, is appreciate the moments shared and hope to create more in the future." [CONTINUED BELOW…]
"We are safely on the road, headed to Baños. Sweet, sweet goodbyes today, all families gathered…" – Amanda, Ecuador co-leader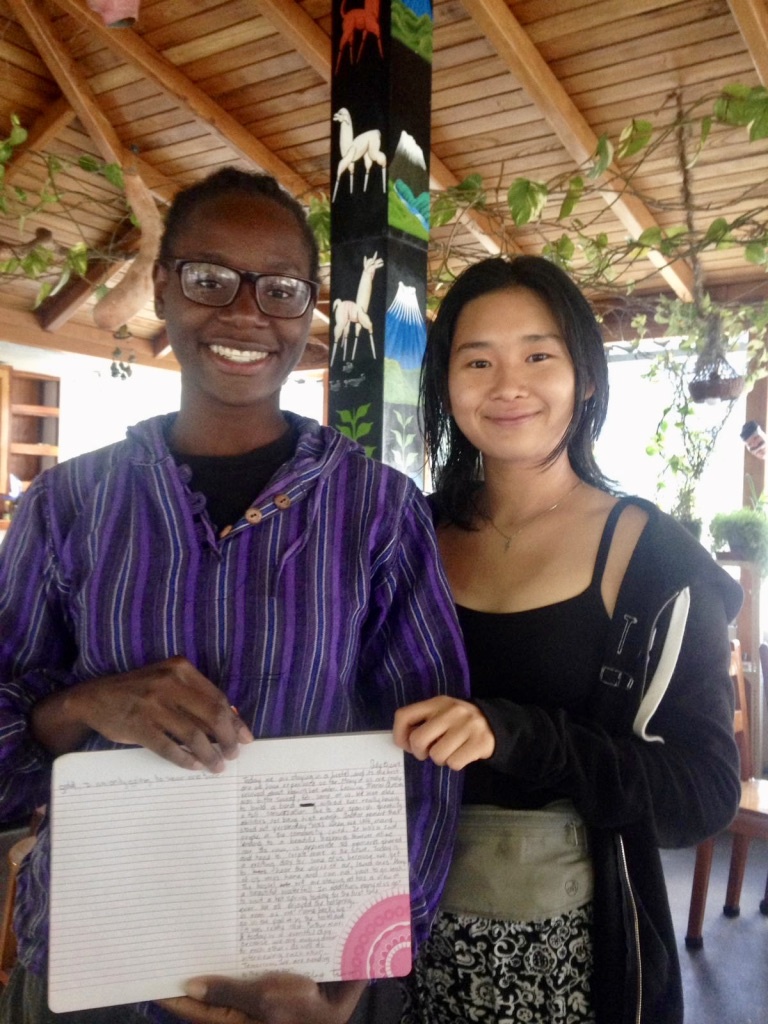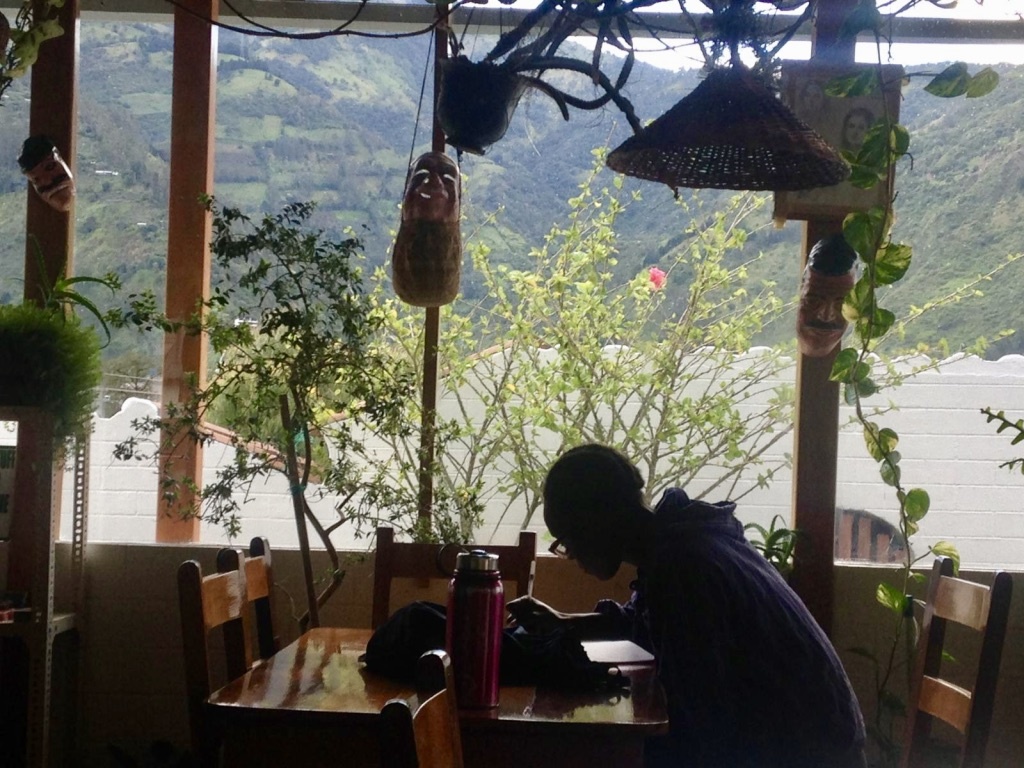 "Today is an exciting day for us because we get to hear the voices of our loved ones. Many of us miss home and can't wait to go back. The hostel we are staying at has a view of a beautiful waterfall. In addition, many of us got to visit a hot spring today for the first time ever! We all enjoyed the hot spring – as soon as we came back, we would go into the pool in the hostel and it was really cold!
Furthermore, today is an eventful day because we are making dinner for each other, as well as interviewing each other. Tomorrow, we are heading to the Amazon." [END OF STUDENT-WRITTEN BLOG POST]
---
Our applications for Ecuador Summer 2020 are now open! Learn more by visiting our Ecuador Program Page or go ahead and submit your Early Enrollment, and we'll be in touch!