CARIBBEAN: Island Life
Blog 1: A Great Entrance into the Community
On Wednesday, July 10th, 18 student travelers set off from the Boston Logan Airport en route to St. Vincent with our amazing Program Leaders, Odessa Armstrong, Jasmine Van Malderen, and Andrew McDaniel.
Big shout out to all the parents and supporters who helped get this incredible crew ready and packed up for their day of departure!!!
Program Overview: This is Global Routes 17th year running the Leaders in Action (LIA) program in St. Vincent and The Grenadines! The program includes the opportunity for students to design and run a two-week "friendship camp" for local kids in our host community in St. Vincent. Following the "friendship camp," the students will travel to Bequia to snorkel, visit a turtle sanctuary, and enjoy more of the wonderful opportunities in the fabulous Grenadines.
Documentation: At Global Routes, we always strive to put students in a leadership role. Each student has therefore signed up for a specific "crew" to help document their journey. This includes blog posts, photos, videos, journaling, and other forms of creative expression.
Moving forward, approximately twice a week, we'll be posting updates from the group right here on the blog. Check back often and stay tuned! The student-written blog post starts below…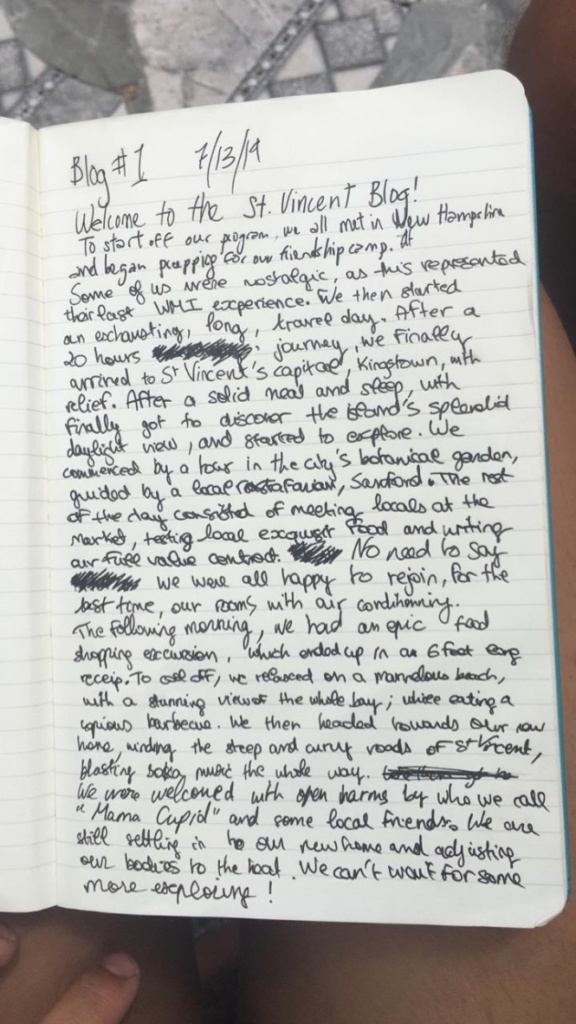 "Welcome to the St. Vincent Blog!
To start off our program, we all met in New Hampshire and began prepping for our Friendship Camp. Some of us were nostalgic, as this represented their last WMI experience. We then started an enchanting, long, travel day. After a 20-hour journey, we finally arrived to St. Vincent's capital, Kingstown, with relief.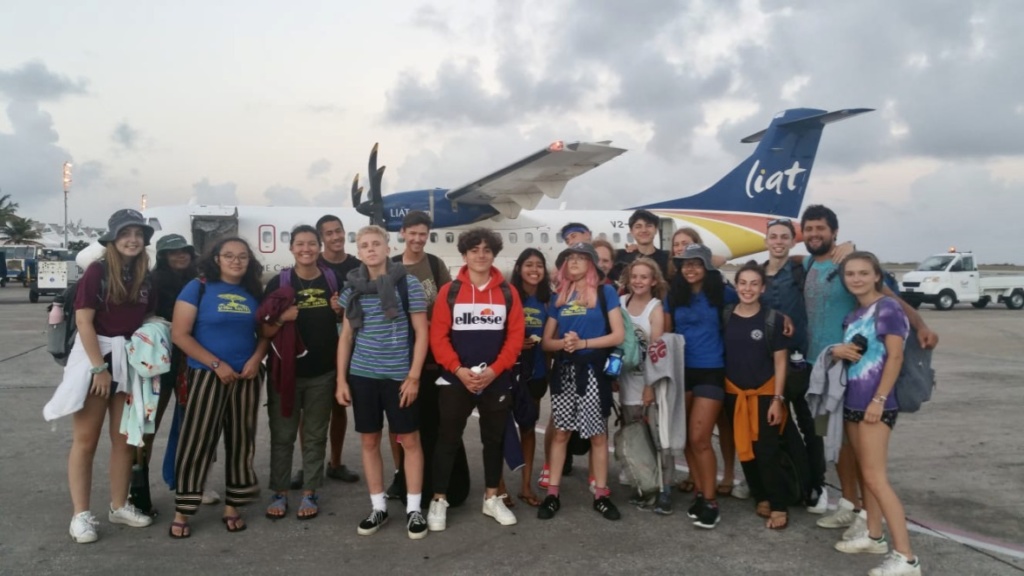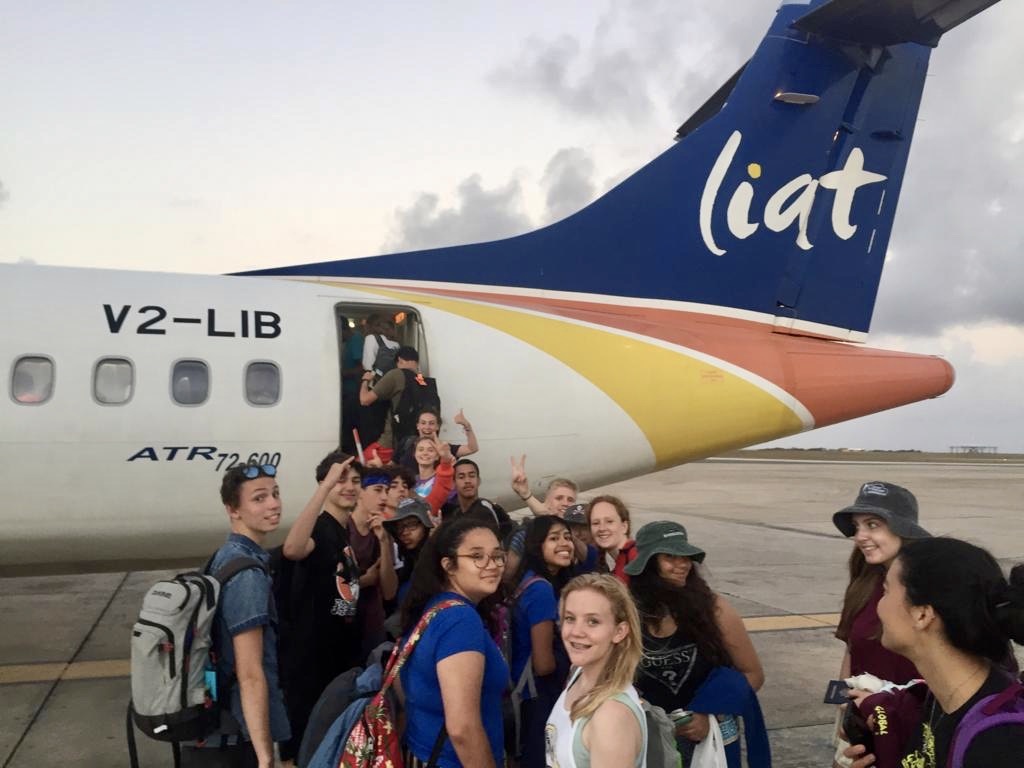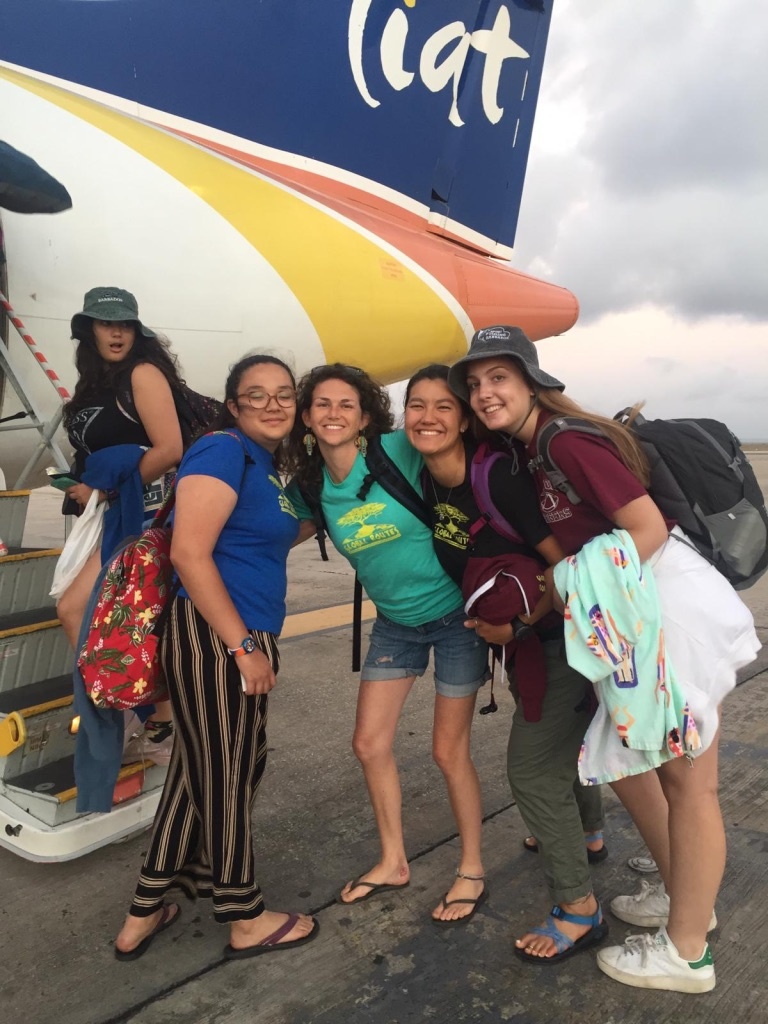 After a solid meal and sleep, we finally got to discover the island's splendid daylight view, and started to explore. We commenced by a tour of the city's botanical garden, guided by a local Rastafarian, Sanford.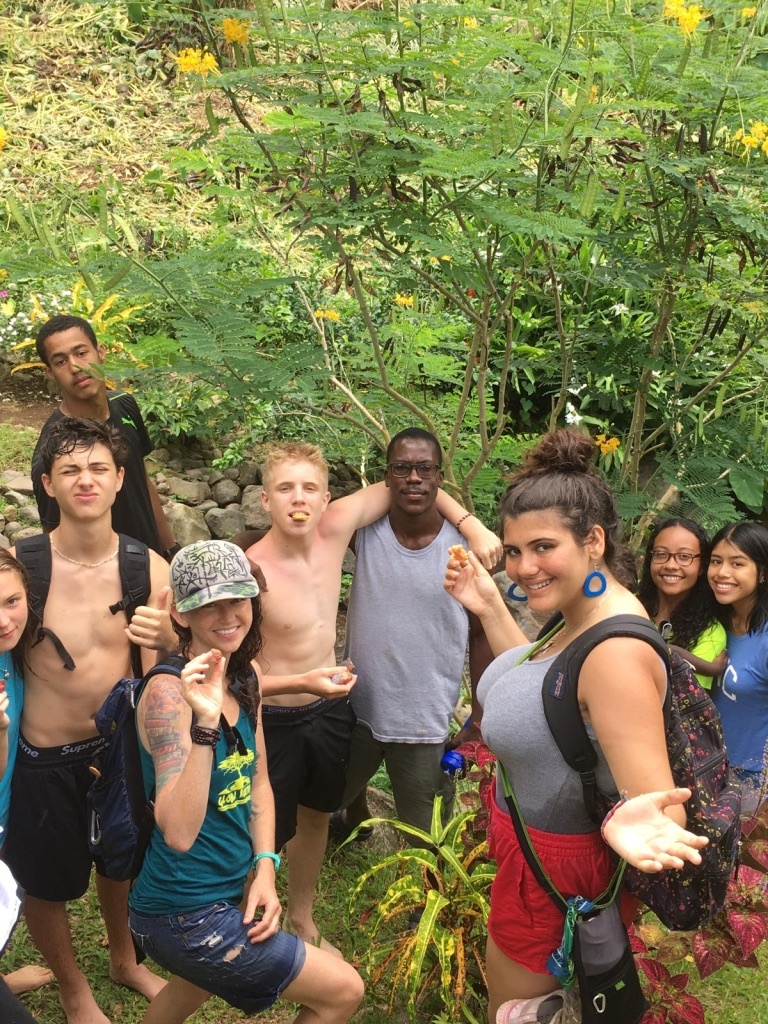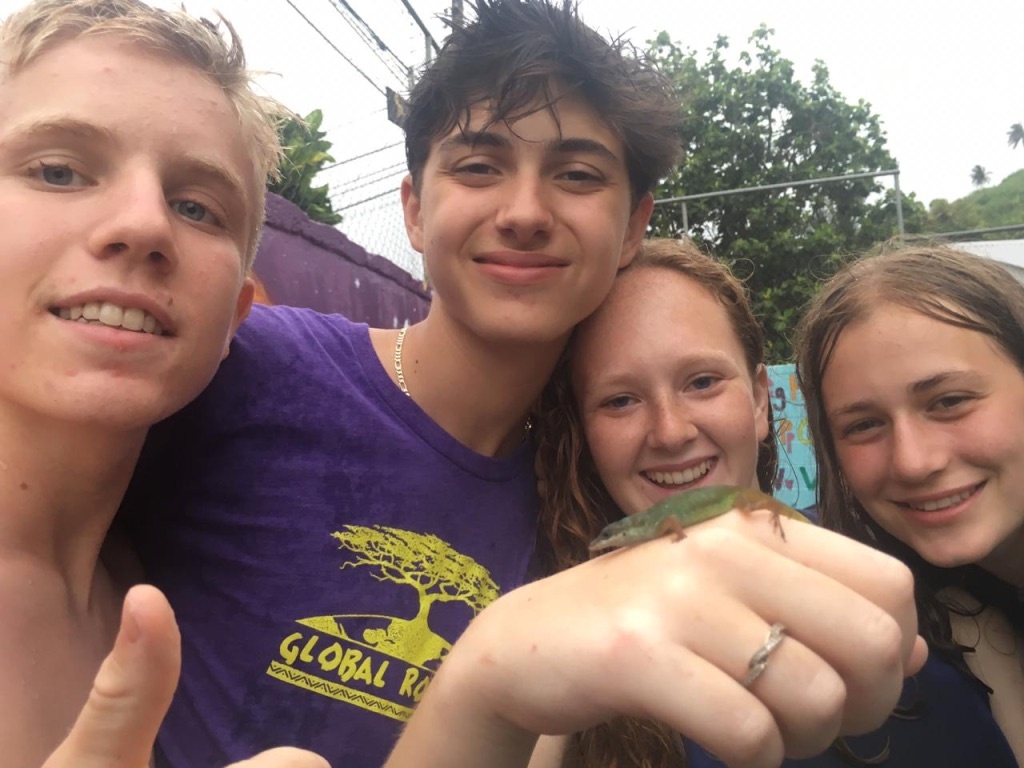 The rest of the day consisted of meeting locals at the market, testing local exquisite food and writing our full value contract.
No need to say we were all happy to rejoin, for the last time, our rooms with air conditioning.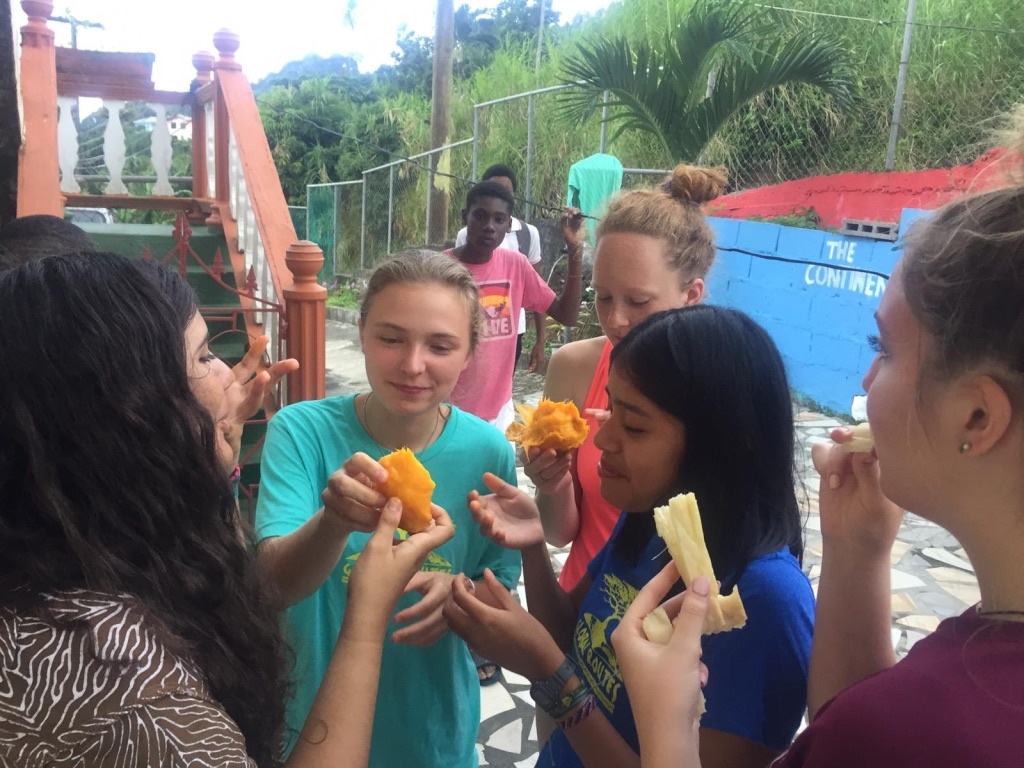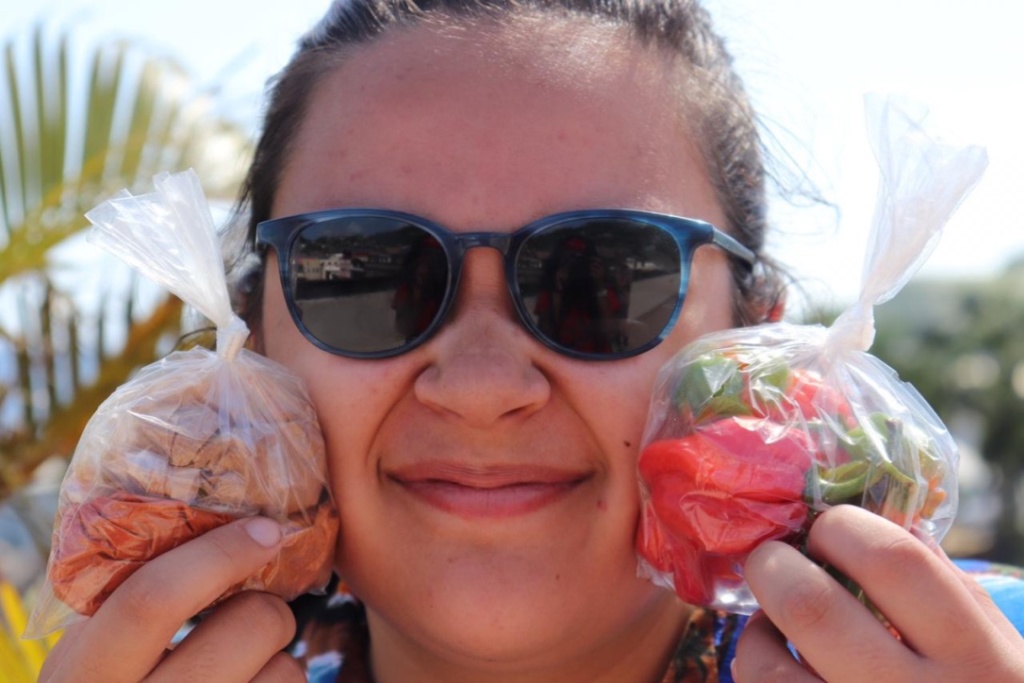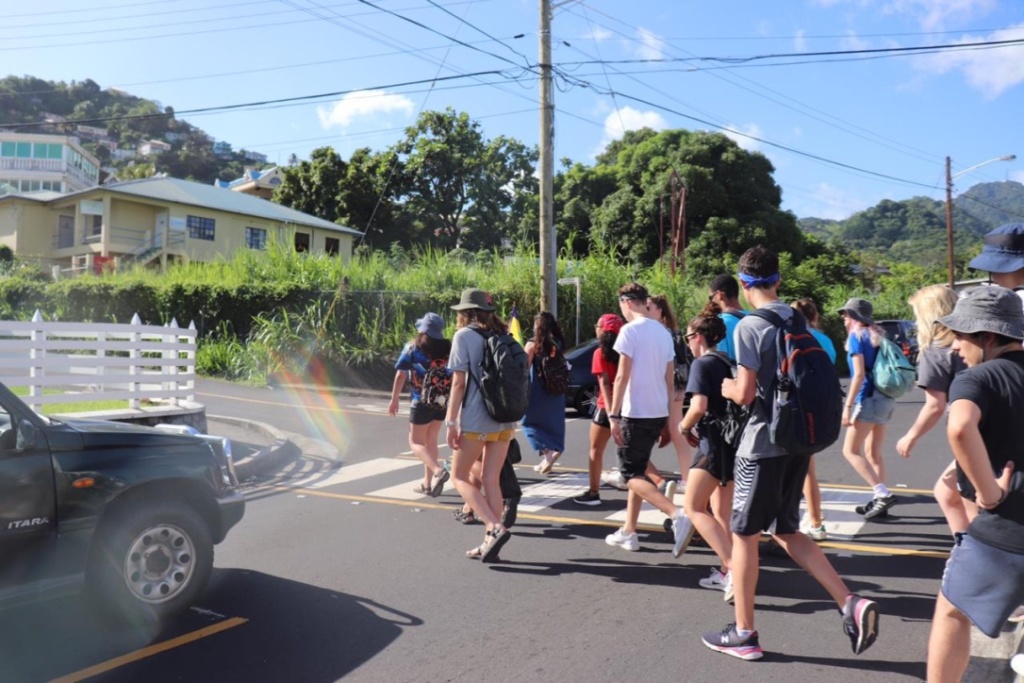 The following morning, we had an epic food shopping excursion, which ended in a 6-foot-long receipt.
To cool off, we relaxed on a marvelous beach with a stunning view of the whole bay while eating a copious barbecue.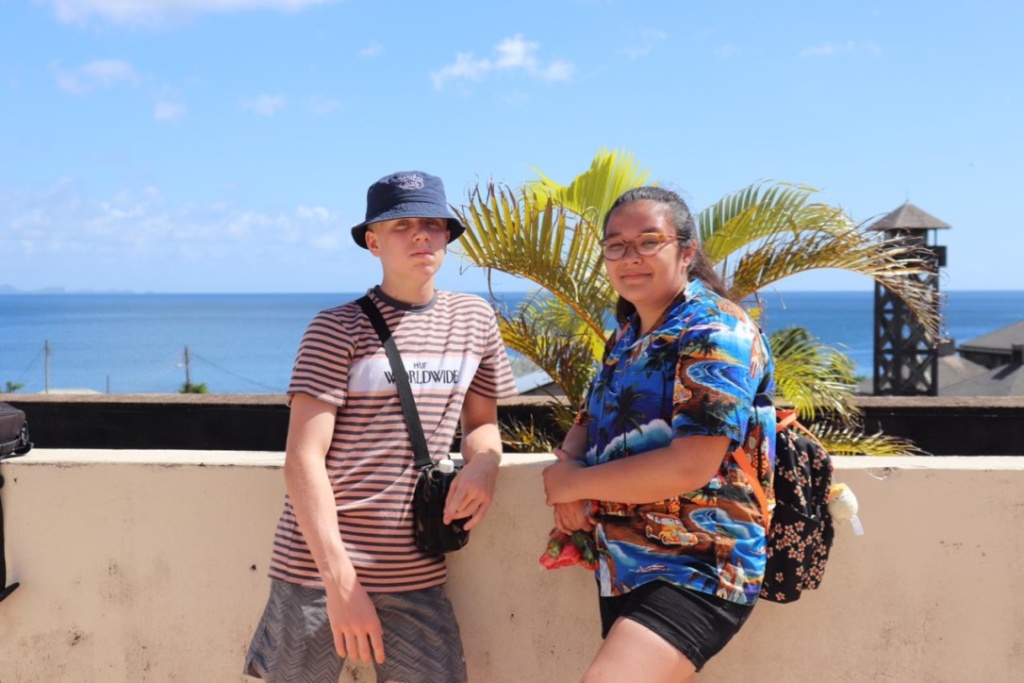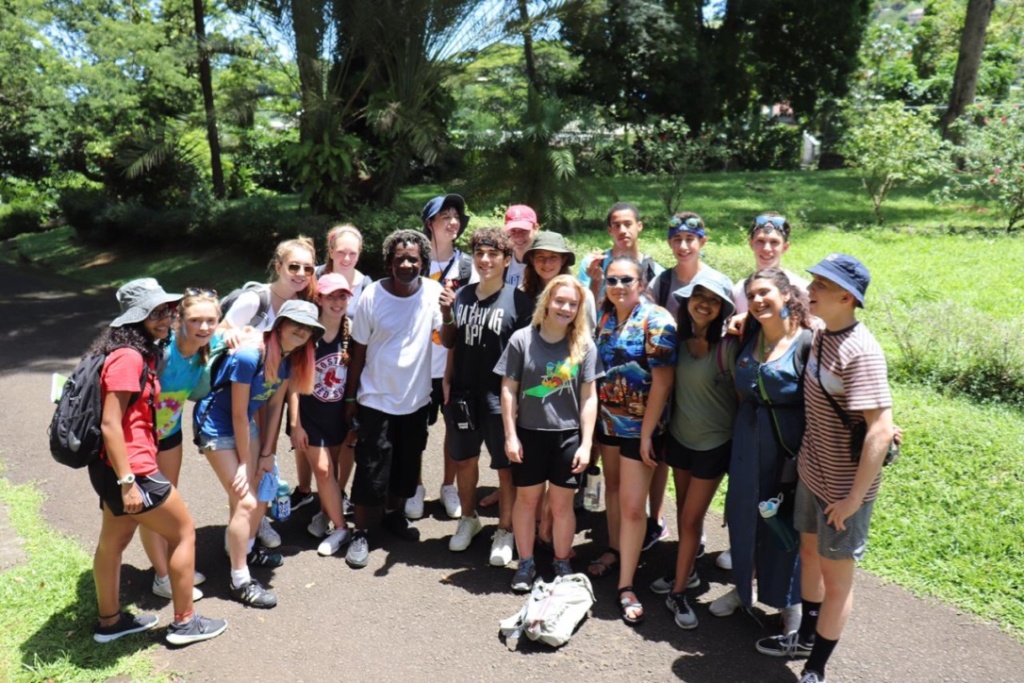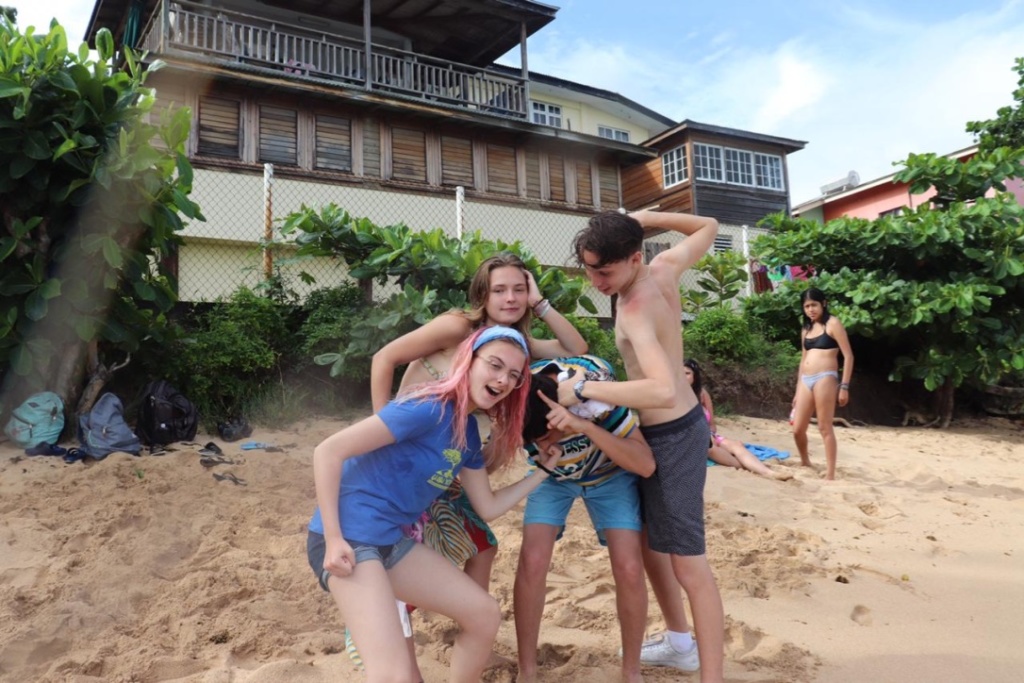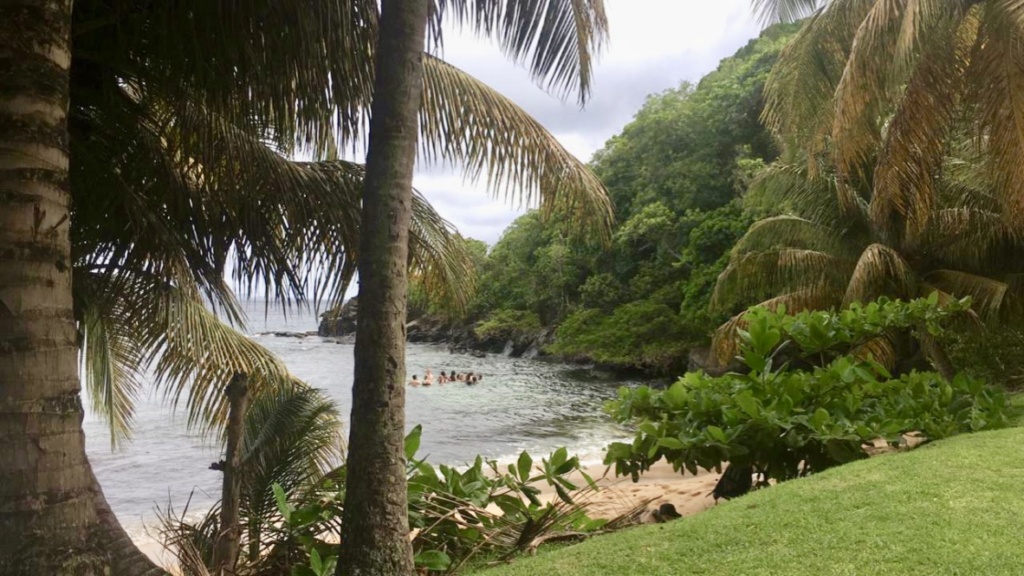 We then headed towards our now home, winding the steep and curvy roads of St. Vincent, blasting Soka music the whole way.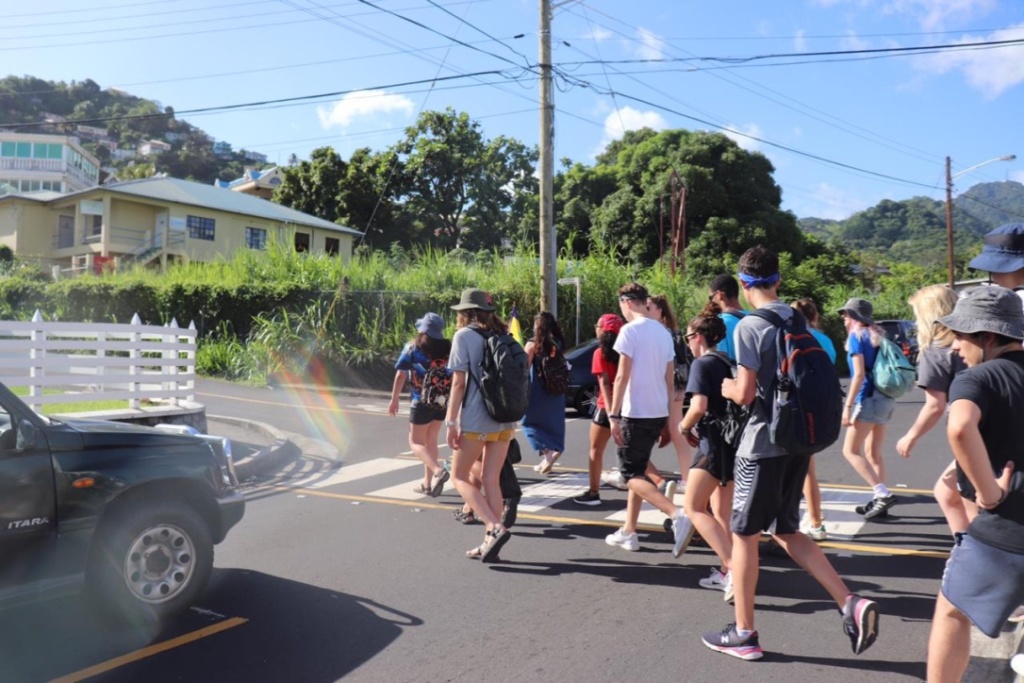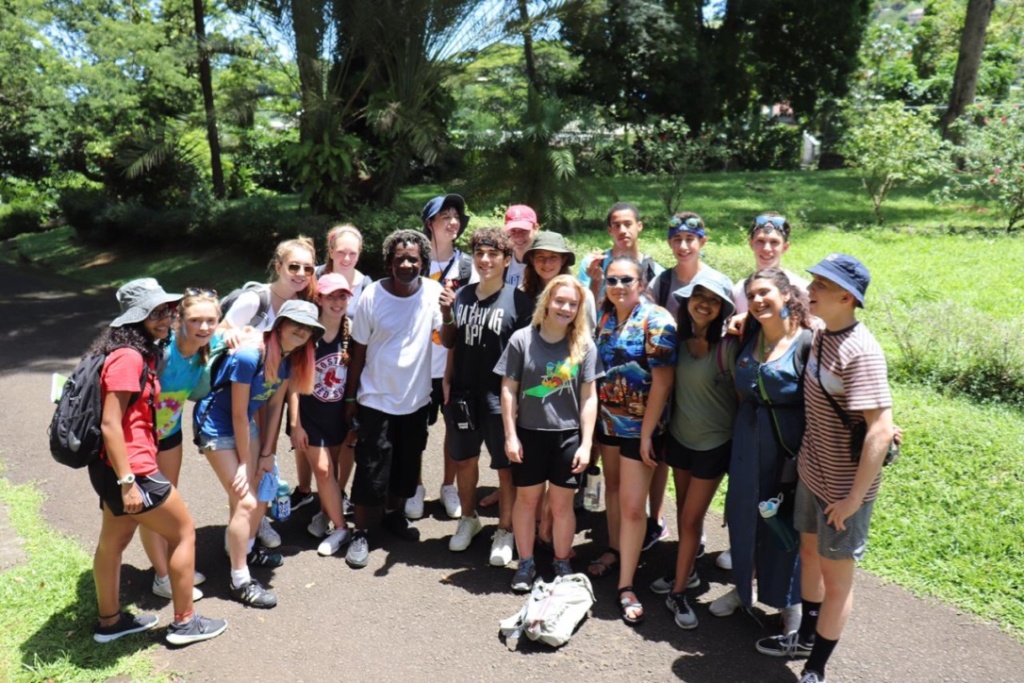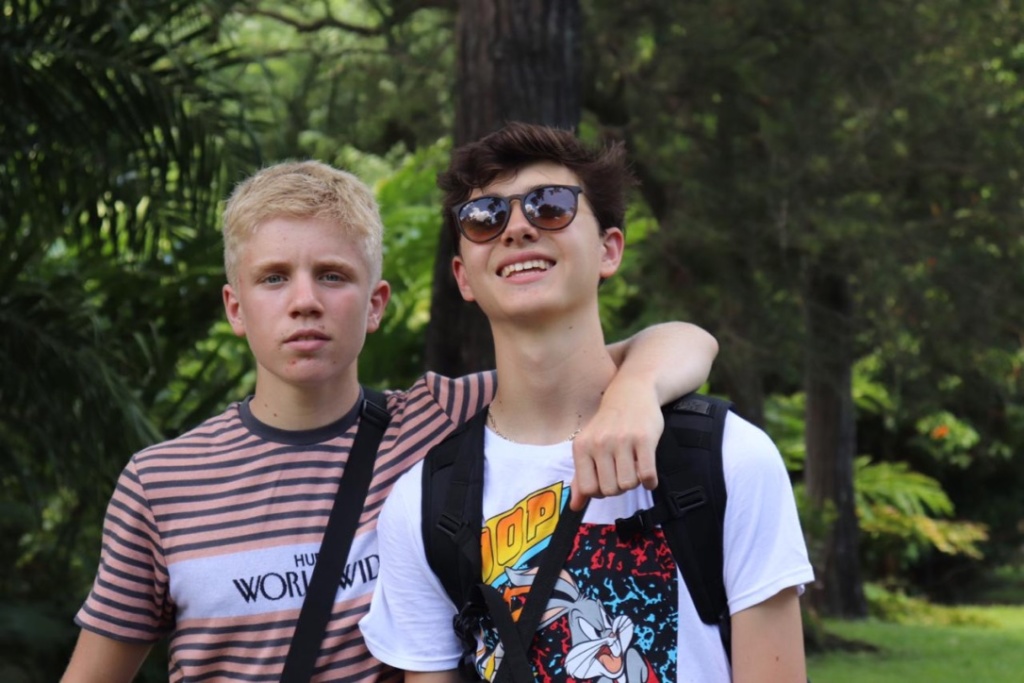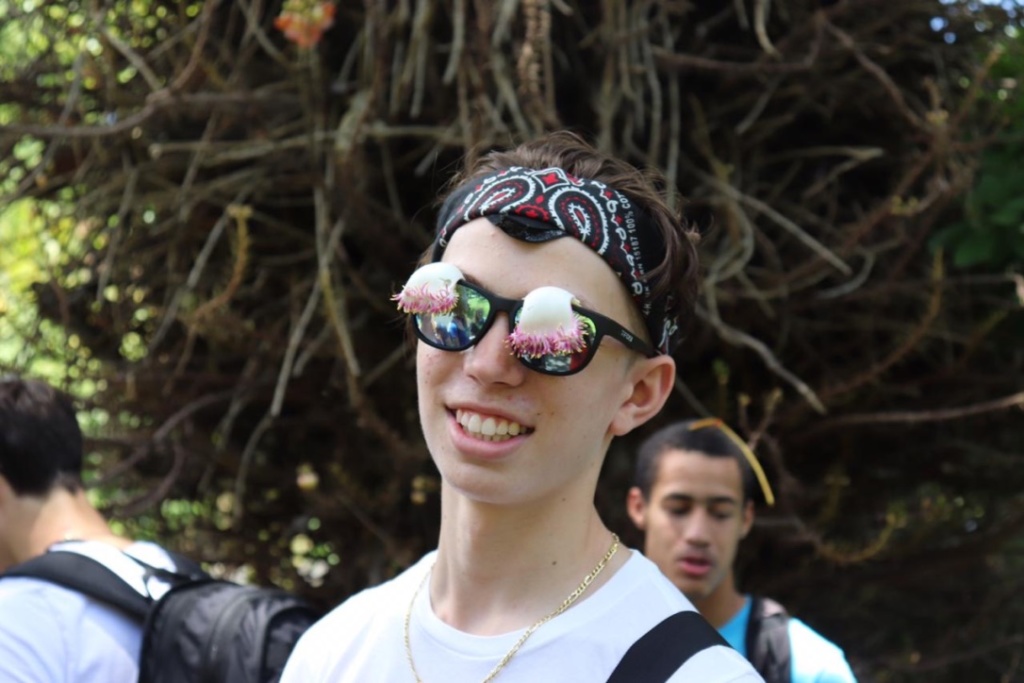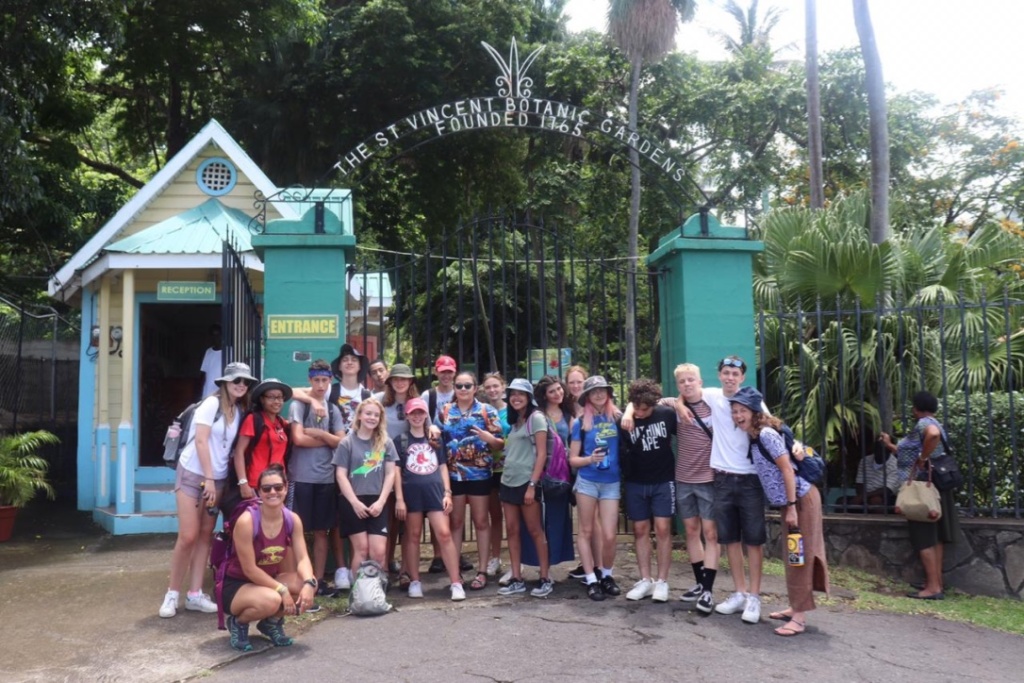 We were welcomed with open arms by who we call "Mama Cupid" and some local friends. We are still settling into our new home and adjusting our bodies to the heat. We can't wait for more exploring!"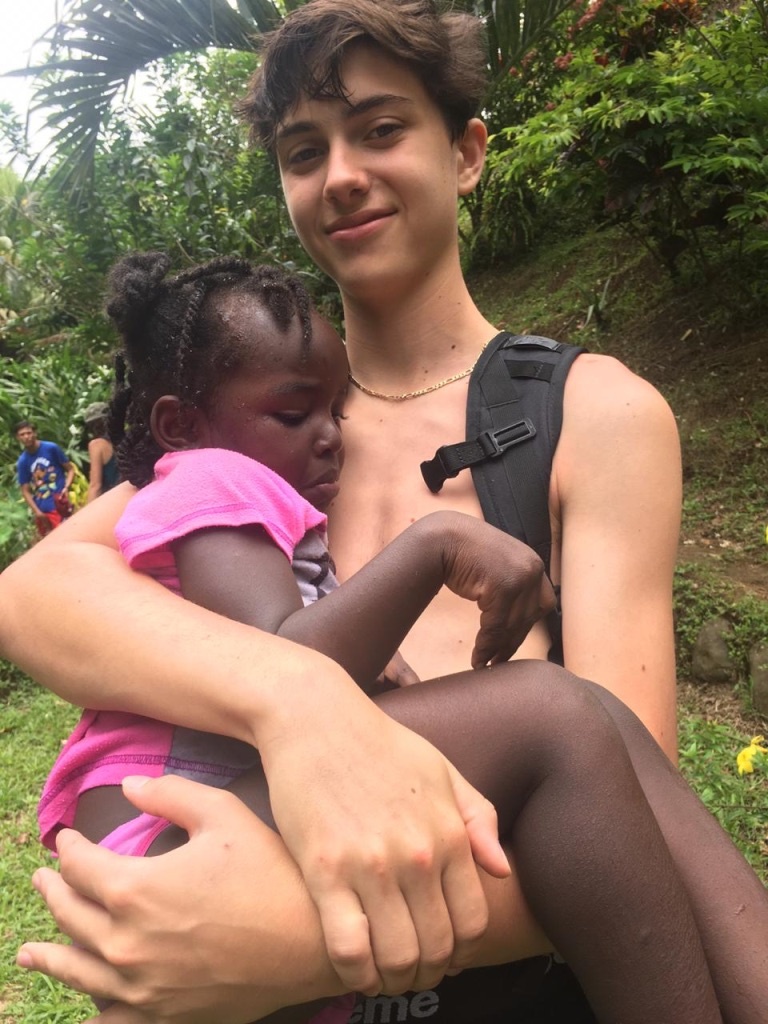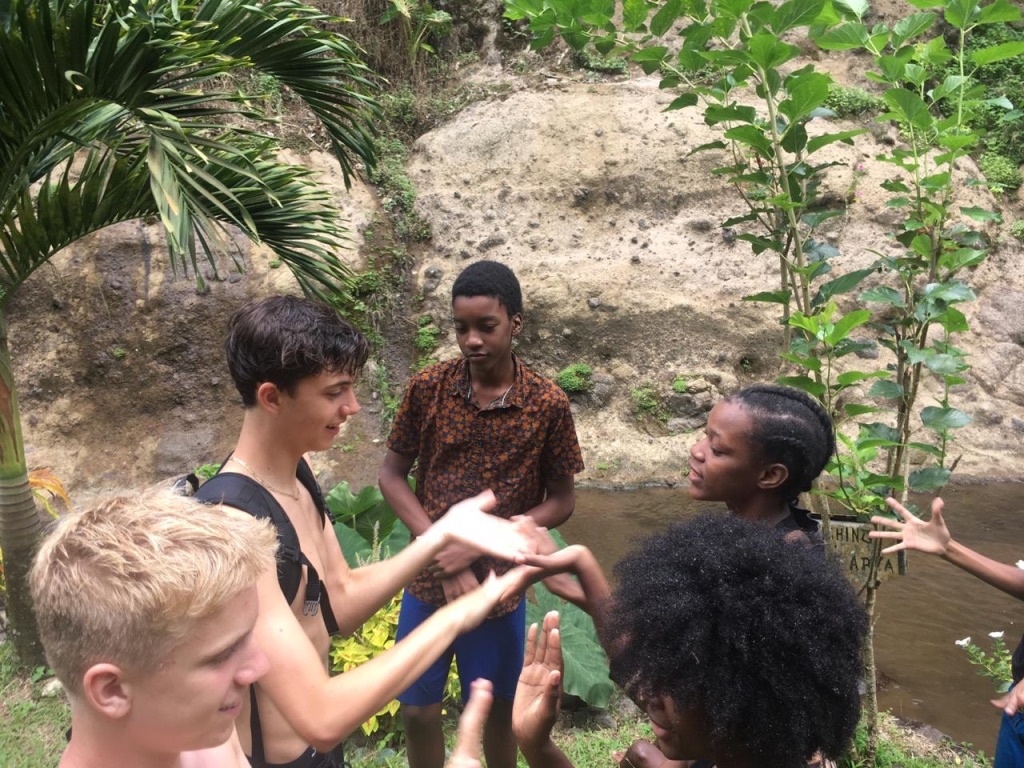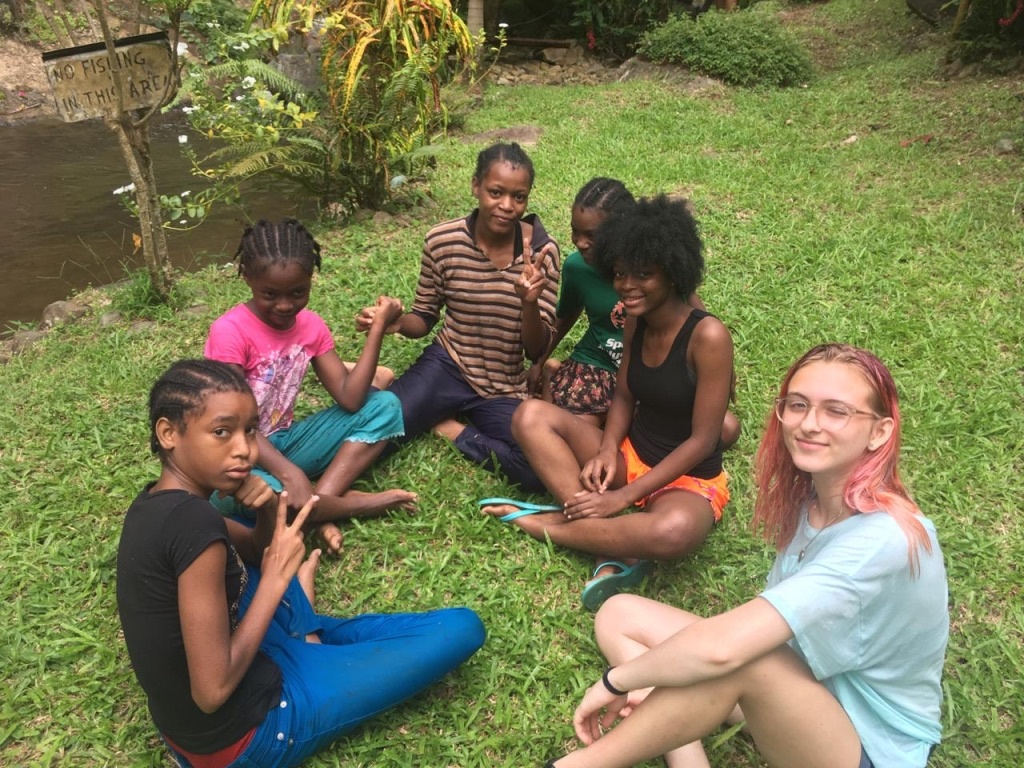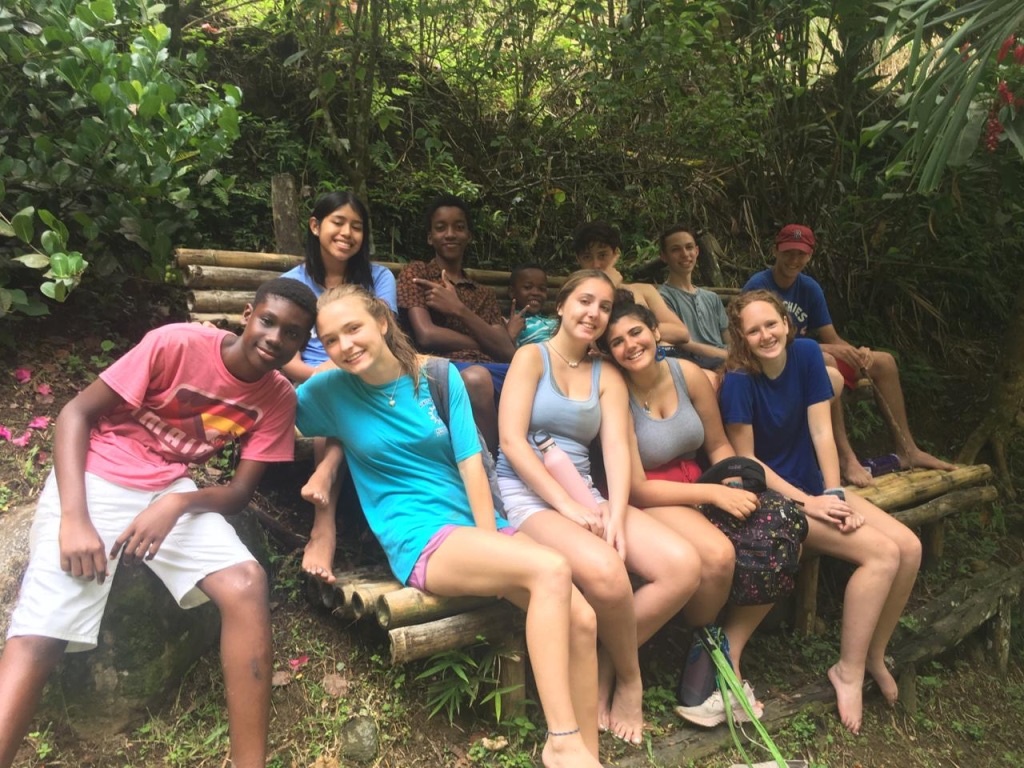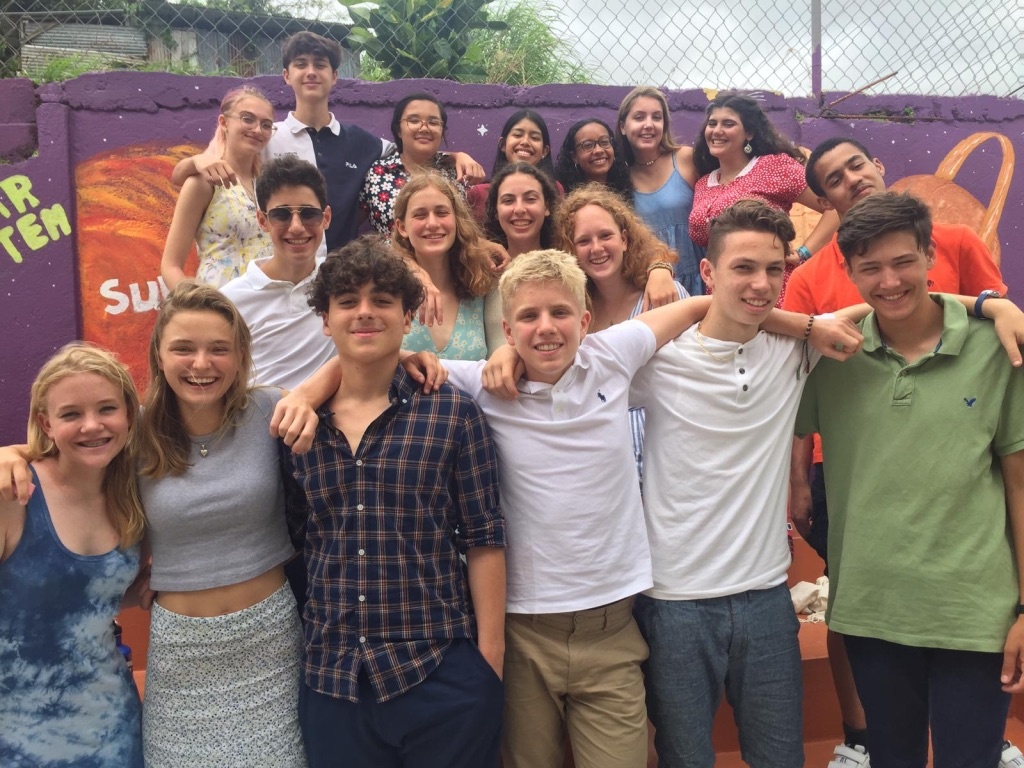 "Today was a big day! I think having the kids connect with people in Lauders and Griegs really helped bring home just how special this program is and can be for them. So stoked to see them keep growing!" – Odessa, co-leader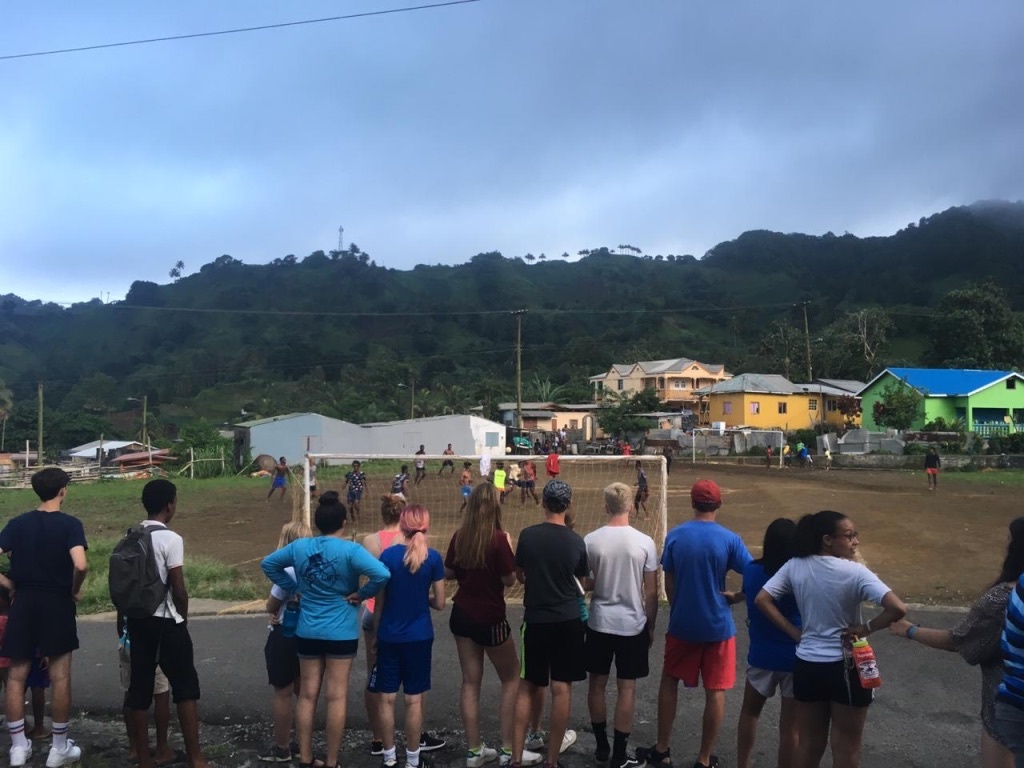 Watching local soccer game in Greigs
MANY MORE PHOTOS BELOW!

—————
Our applications for LIA Grenadines Summer 2020 are now open! Learn More by visiting our LIA Grenadines Program Page or go ahead and submit your Early Enrollment, and we'll be in touch!