ECUADOR: Stepping Out of the Comfort Zone
Blog 3: What is
authentic

cross-cultural exchange?

The students are now deeply embedded in their homestay community in Ecuador, and have nearly completed their second week on the program. As students continue to dive deeper and push their comfort zones, the real growth and learning starts to percolate. At this point, it is perfectly natural for certain emotions to arise within the group and feelings of homesickness to surface.

In the blog post below, the students mention that their recent call home stirred some emotion, and that the local custom of heavy servings of rice with every meal has become challenging. Students are learning that living in a community where most people work in agriculture requires a high carb diet and this has been an adjustment for students. All of this brings us to an important point about what is authentic cross-cultural exchange?

THE POINT: AUTHENTIC CROSS-CULTURAL EXCHANGE

At Global Routes, we believe that meaningful growth happens when students step outside of their comfort zones. This means working and living alongside people who speak another language, dwelling in conditions that are less comfortable than home, and pushing past homesickness and perhaps physical illness. Our expertly trained guides and time-tested educational philosophy allows for students to safely explore their own capabilities and compassion, and grow beyond what they may believe to be possible.

[Student-written blog post begins below] 

"Yesterday we got to call our families back home, and it caused some of us to cry. We started teaching kids in the community English and art. The first day went well – some of us gave the kids homework and some kids have a quiz tomorrow.

"Although some of us were really tired from working at the construction site, the music lifted our spirits, and helped us get through. When people found out that lunch involved rice, some people expressed their dislike for rice. Some of us have eaten rice for breakfast, lunch, and dinner. On Sunday, we all went to a pool and chilled for the day. It was pretty fun and we ate empanadas, fish, and chicken. The trip is going good so far and we can't wait to see the finished product of the project! Tune in next time!!!"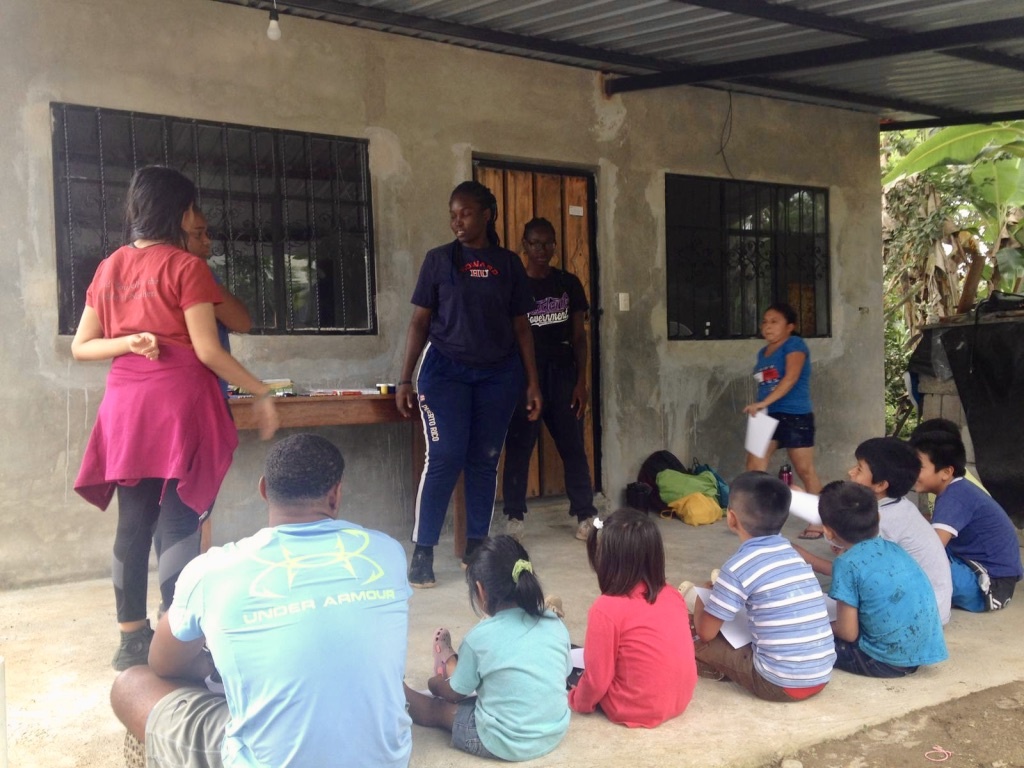 English Classes
OUR APPROACH TO DEVELOPMENT
Global Routes strives to create programs that are mutually beneficial and reciprocal in nature. To us, this means that our programs benefit all parties involved, including students, leaders, local contacts, and host community members. Though our mission focuses first and foremost on the value of cross-cultural exchange between students and communities, we believe that the community service projects that make this exchange possible must reflect a responsible, genuine approach to international development.
WHY SERVICE?
The community service project acts as a gateway, a ticket, and a vehicle to a cross-cultural experience for everyone. It allows us to live and work with our hosts, thereby becoming truly immersed in their culture and developing enduring relationships.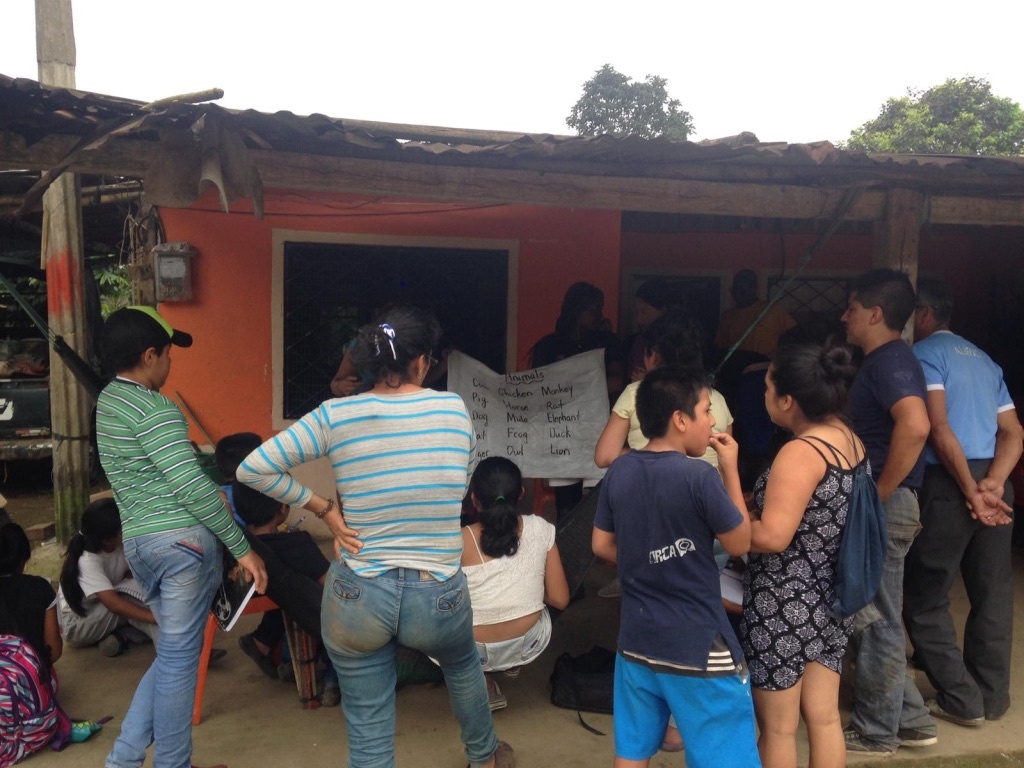 WHY HOMESTAYS?
The friendships created between students and homestay families can last a lifetime. Many of our alumni students continue to exchange letters with their host-families; some have returned to visit them.
Whenever we return to communities that have hosted our groups, we are always impressed by the emotion and the fondness with which the families remember their North American "sons" and "daughters."
These relationships, together with immersion in a lifestyle so different from their own, have tremendous significance in the minds and hearts of our students, and their parents.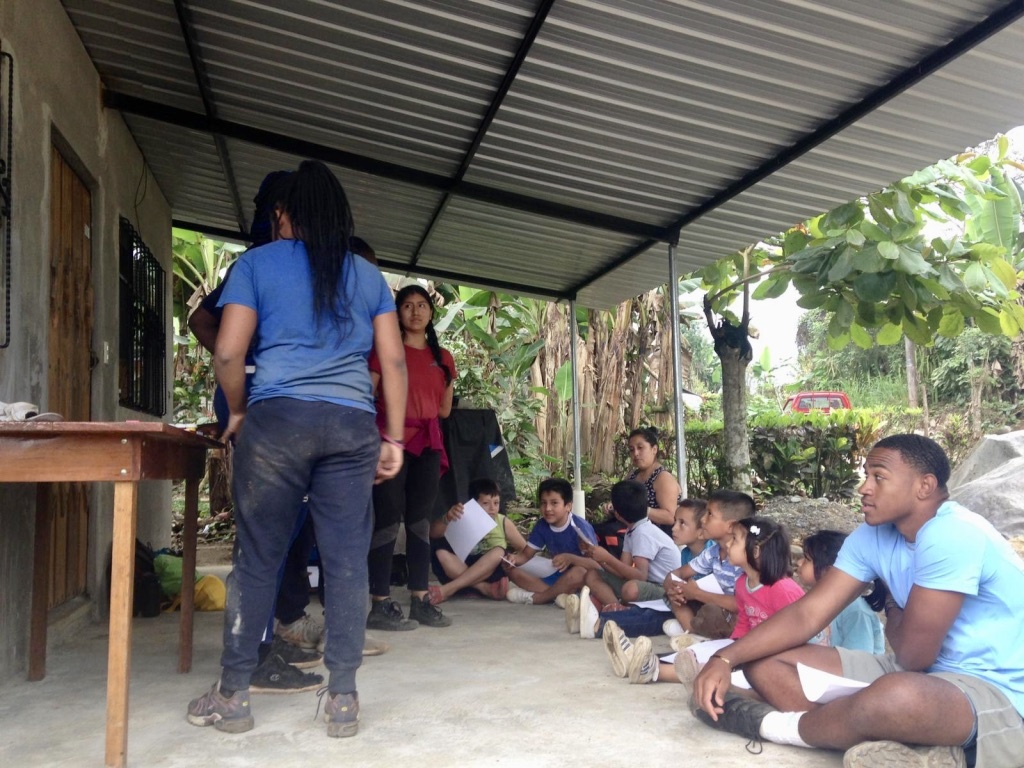 —————-
Our applications for Ecuador Summer 2020 are now open! Learn more by visiting our Ecuador Program Page or go ahead and submit your Early Enrollment, and we'll be in touch!