NDA viva la pura vida
Hola mundo!!
Estamos en nuestra communidad, se llama Oratatorio de Platanares y estamos amando la vida aqua!
Ok ok, we'll switch to English now.
The intrepid Notre Dame Academy Costa Rica team is in our host community and navigating both the joys and challenges of their first deep cross-cultural experience.
After two days of orientation in the heart of Chirripo National Park cloud forest, we made our way to our host community, with a stop to explore the tropical Costa Rican canopy via zipline, jungle, bridge, and a 100 foot plus rappel!
This year, we happened to arrive during the bi-annual Cabalgata horse festival where Costa Ricans across the region bring in their horses to be judged and to win prizes. It's quite literally a once-in-a-lifetime opportunity to experience this unique celebration as welcomed members of the community.
Students are living with their homestay families, learning how to cook, diving deep into their Spanish, and learning how to embrace many cultural norms that may be different from their own.
Below is a handwritten blog highlighting the first 24 hours from our Blog Squad and some of our favorite images from early on in the program!
We'll be back in touch on Tuesday with the next blog post highlighting the begging of our work on our community projects!
Pura Vida!!
NDA CR 2020 team!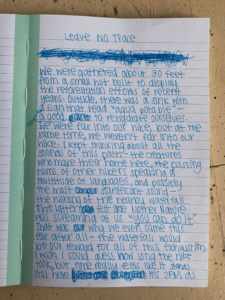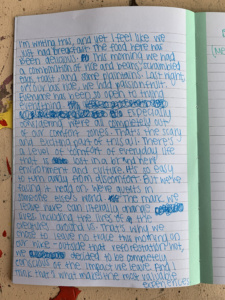 LOVE,
The Blog Squad
Melina, Kate, Kelly, Eliza, Ainslie