Sophie Pierson, now PhD student, shares impact of two GR programs
Written by Sophie Pierson, Alum of two Global Routes Programs: St. Vincent & Peru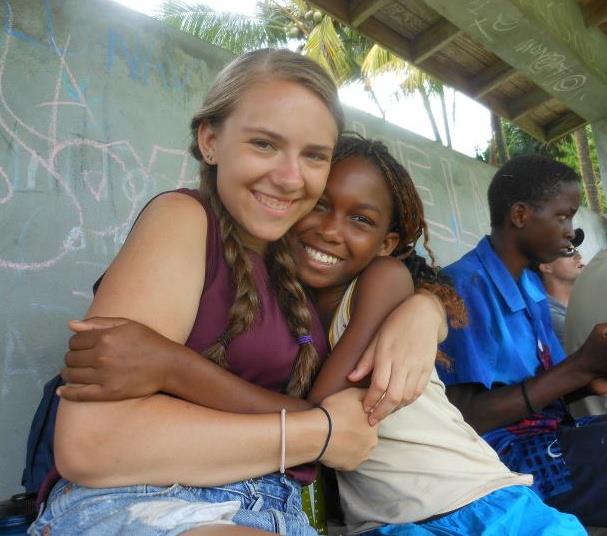 Driving on Towards a Fantastic Adventure in the Caribbean
As the van sailed around the bend, the lush, rolling hills of Kingstown opened up before my eyes. The window was down; the sounds of St. Vincent rode in on a humid breeze, mingling with the soca on the radio. Pressed between an old friend and a new one, I became energized by the thought that all 22 of us were finally together on this island in the middle of the Caribbean Sea, driving on towards a fantastic adventure.
I was 15 the summer of my first Global Routes trip and had not yet had the opportunity to do much traveling outside the United States. In the months leading up to my departure, I had already assigned the trip tremendous symbolic value, yet the experience was far more exhilarating, humbling, and formative than I could ever have imagined.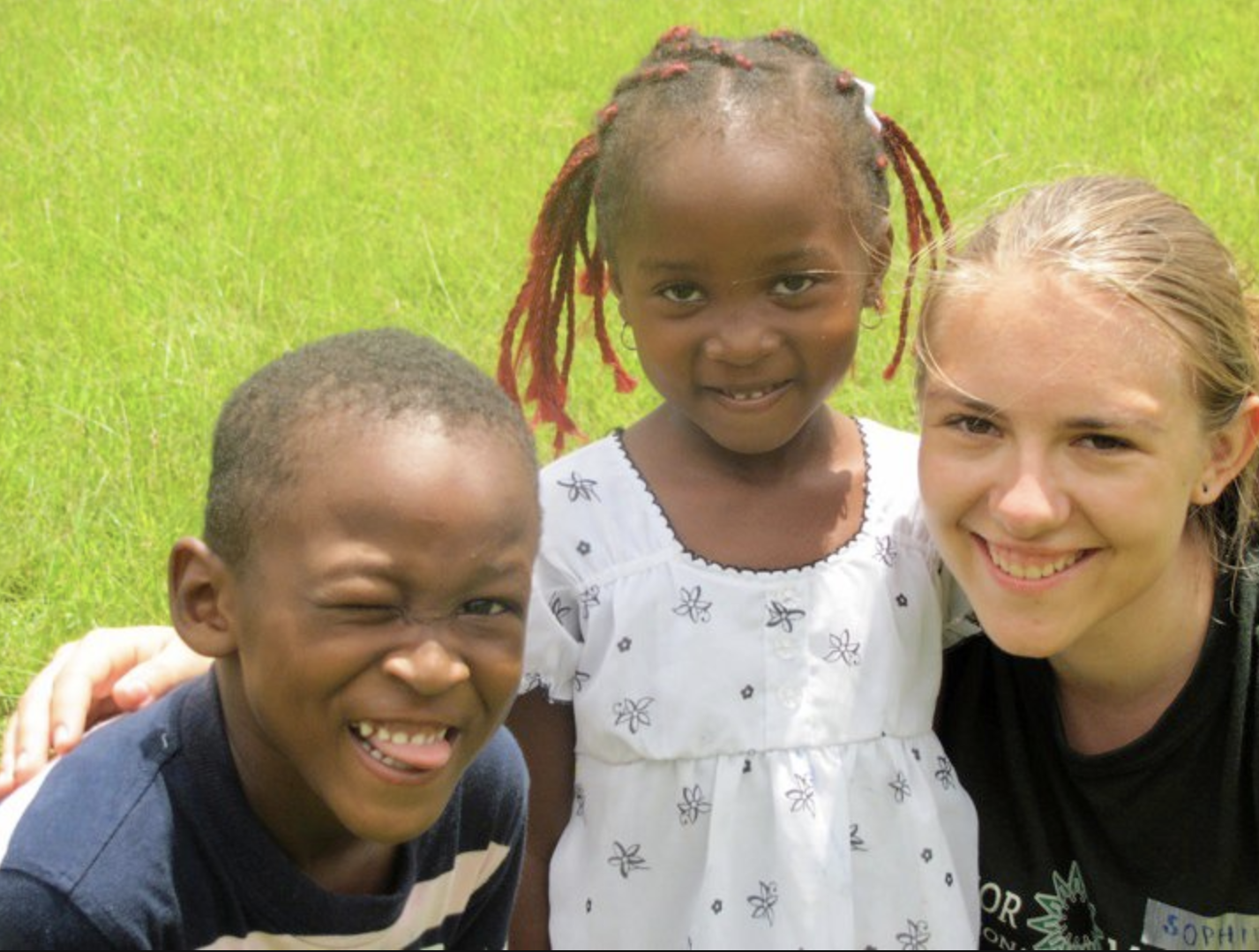 "I was immediately drawn into the immersive element of the trip."
We spent the first week living with a generous host family (the Cupids) and taking frequent trips to the vegetable market in town, where we learned to navigate bartering with local vendors and tried saltfish, breadfruit, and soursop. With Vincy Mas just behind us, the energy and music of Vincentian Carnival lingered in the air. We met the Prime Minister, heard Vincentian Creole daily, and made deep connections with our campers in Lauders and Bequia.
"We strove to live in the moment and to embrace everything that life threw our way."
Equally important, I think, was the role the program played in fostering successful communication and collaboration between people with diverse backgrounds and world views. As a group, we planned and cooked meals, prepared full days of summer camp activities, and lived in each other's company at the end of the day. We quickly learned to adjust to unexpected situations and keep an open mind.
"Living in an unfamiliar setting in close quarters with a group of people is a very vulnerable experience, and Global Routes taught me to lean into that vulnerability."
Second "Unforgettable" Summer with Global Routes Spent in Peru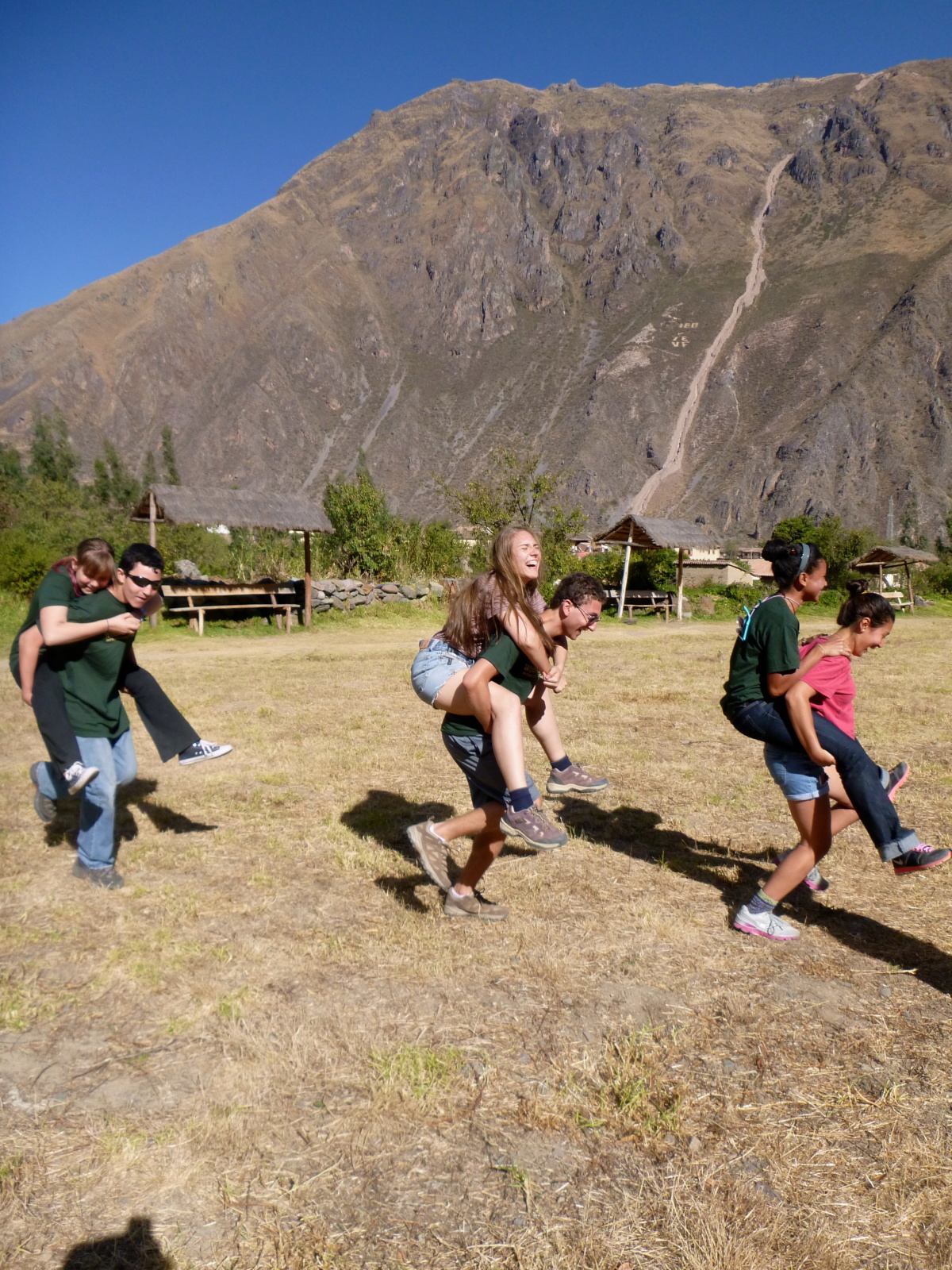 The following summer, I returned to Global Routes on an unforgettable trip to Peru. Within the first day of the trip, the 7 of us became inseparably close, sharing personal stories and growing acutely attuned to each other's needs. About halfway through the trip, perhaps sensing some incipient group conflict, our leaders presented us with a seemingly impossible task:
One evening, they rolled out a wheelbarrow of assorted bits and bobs from the garden we were working on and asked us to build a Rube Goldberg machine using all of the parts to feed a ball into a cup at the end. After an evening of several failed attempts and determined teamwork, the ball rolled into the cup with a triumphant plunk. Only then did we learn that the task had been designed to prompt failure, conflict, and a subsequent debrief about our group dynamics. However, not only had we achieved the impossible, we had demonstrated our group cohesion in the process.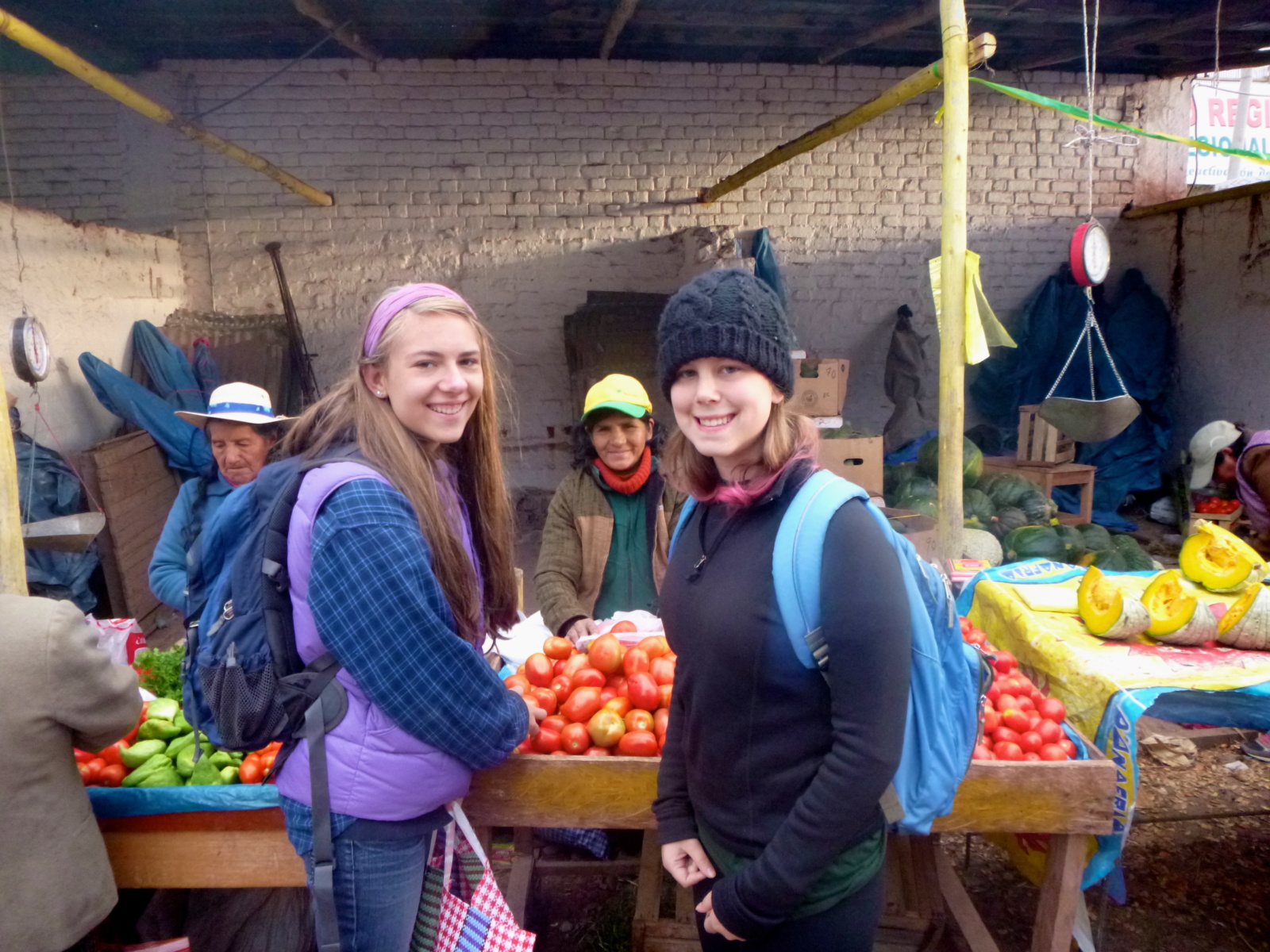 "My leaders consistently trusted us with enormous amounts of agency, which I believe is a fundamental part of growth in adolescence."
We were encouraged, in true Windsor Mountain spirit, to take responsible risks and to make mistakes. That kind of experiential learning is foreign to most school systems in the United States but an invaluable method that has remained central to my research and philosophy about learning.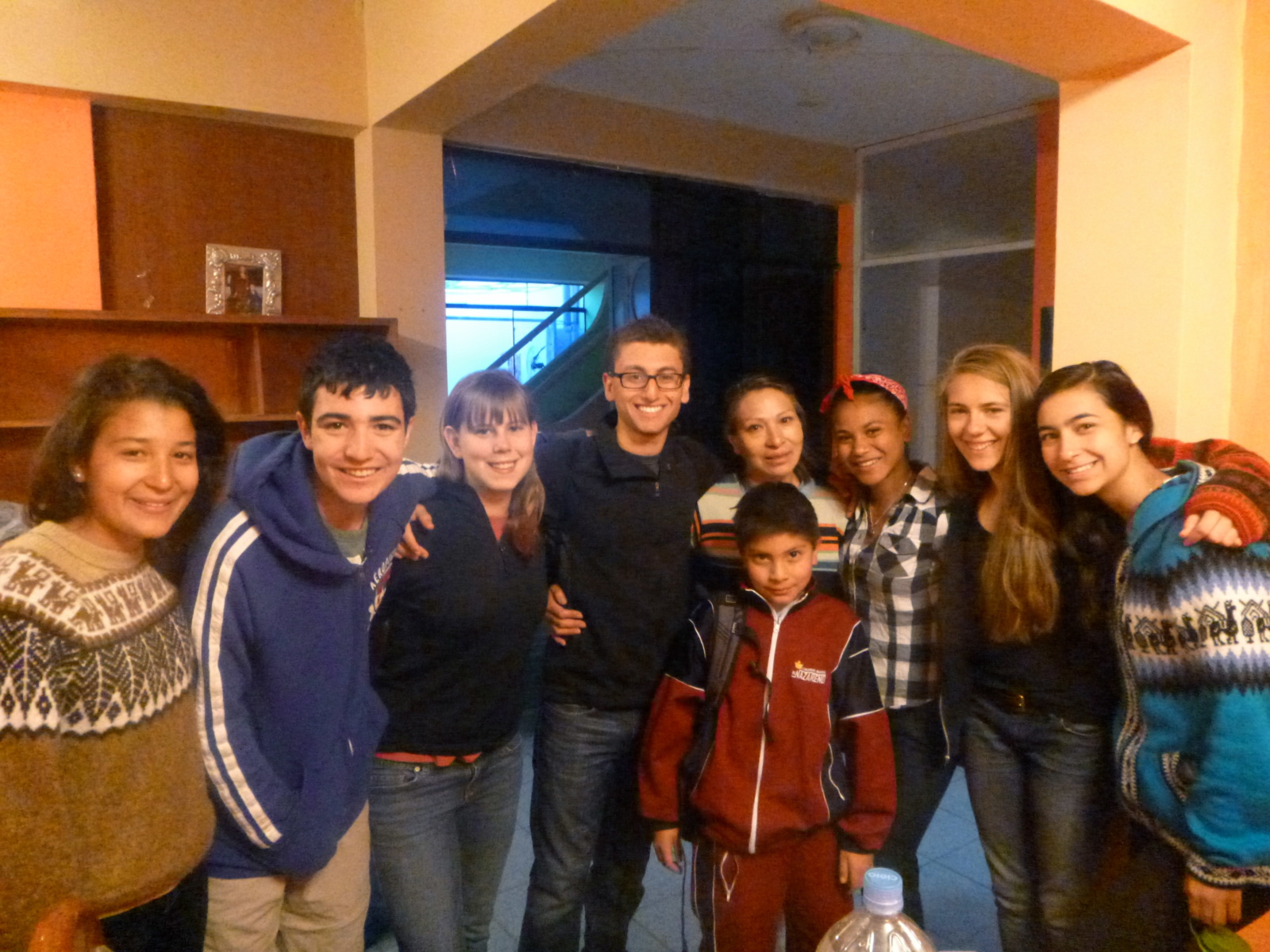 Crucial to the Peru trip were our daily Spanish lessons and their application in conversing with host families, tour guides, the children and adults we worked with, market vendors, and people we interviewed on the street during Magical Mystery Tours. I had grown up in a dual immersion elementary school but had not taken Spanish in five years until that summer. Over the course of that month, my language skills improved dramatically.
"My renewed exposure to the language ultimately prompted me to decide in college to study abroad in Spain for a year, which has enabled me to pursue graduate study in Latin American linguistics."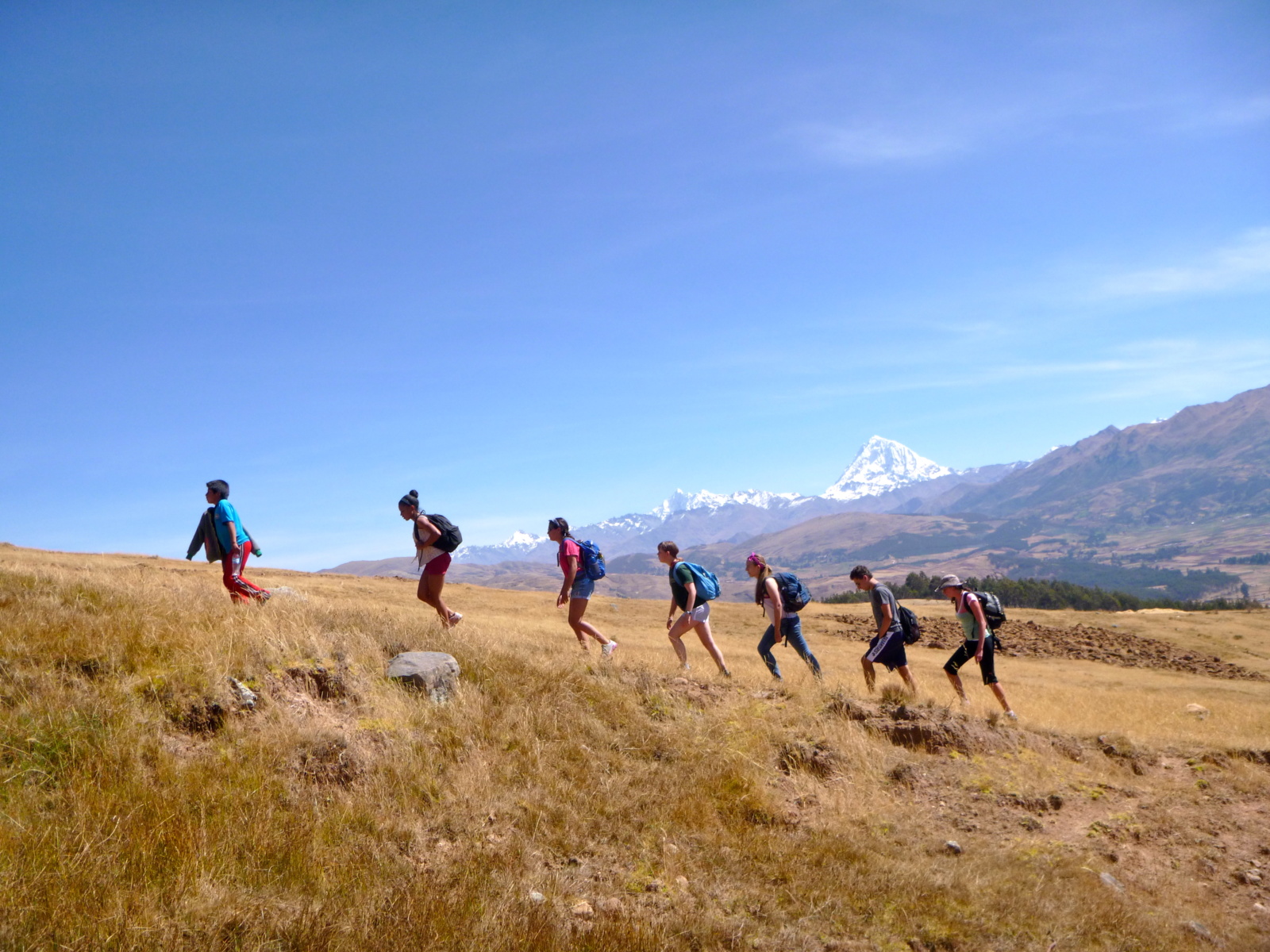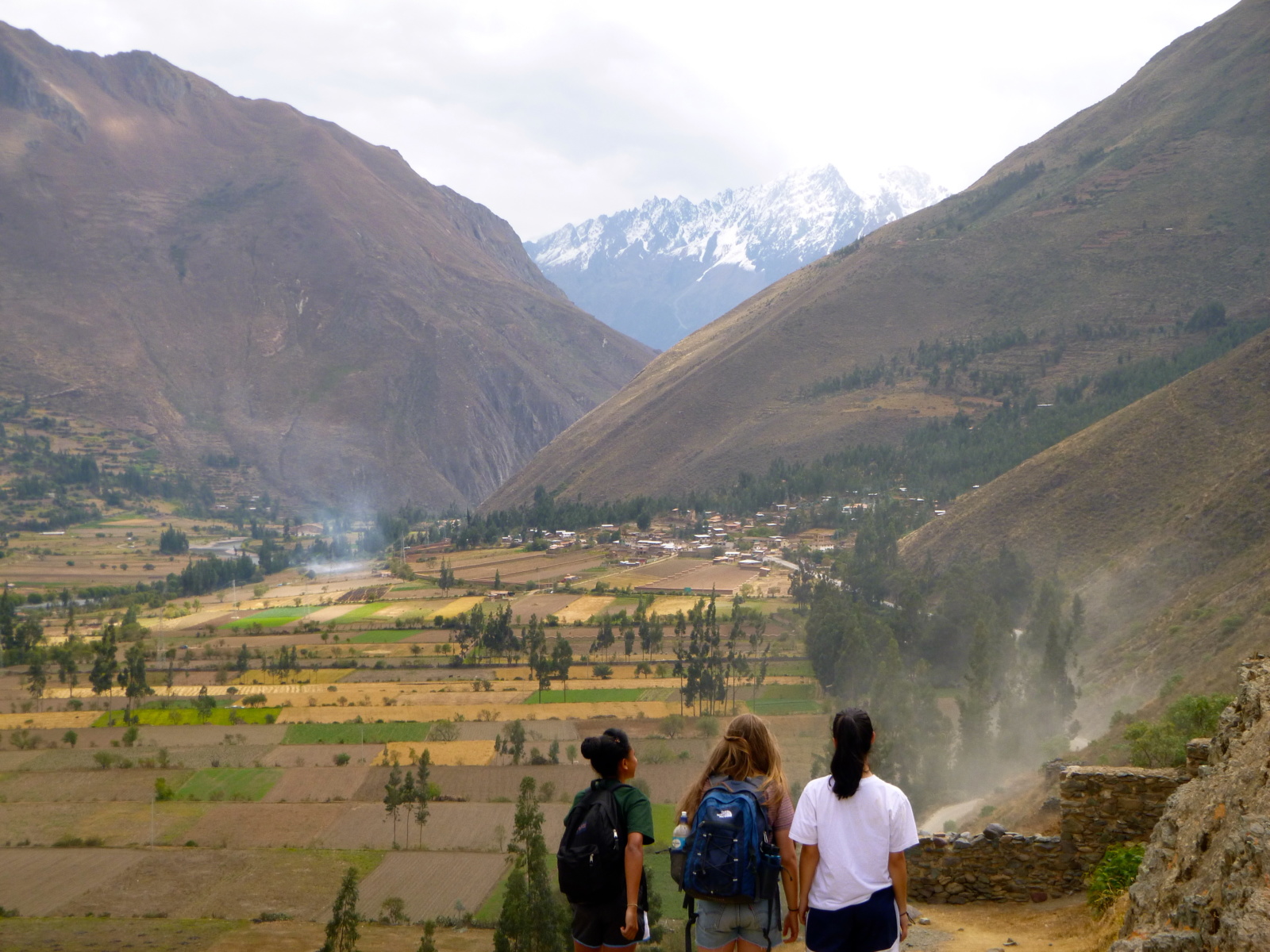 Both of my Global Routes trips exceeded every expectation I had. I made lasting friendships with my fellow students and leaders, I eagerly participated in cultural immersion and exchange, and I was challenged to love myself during a time of my life when it felt inappropriate and alien to take ownership of my personality.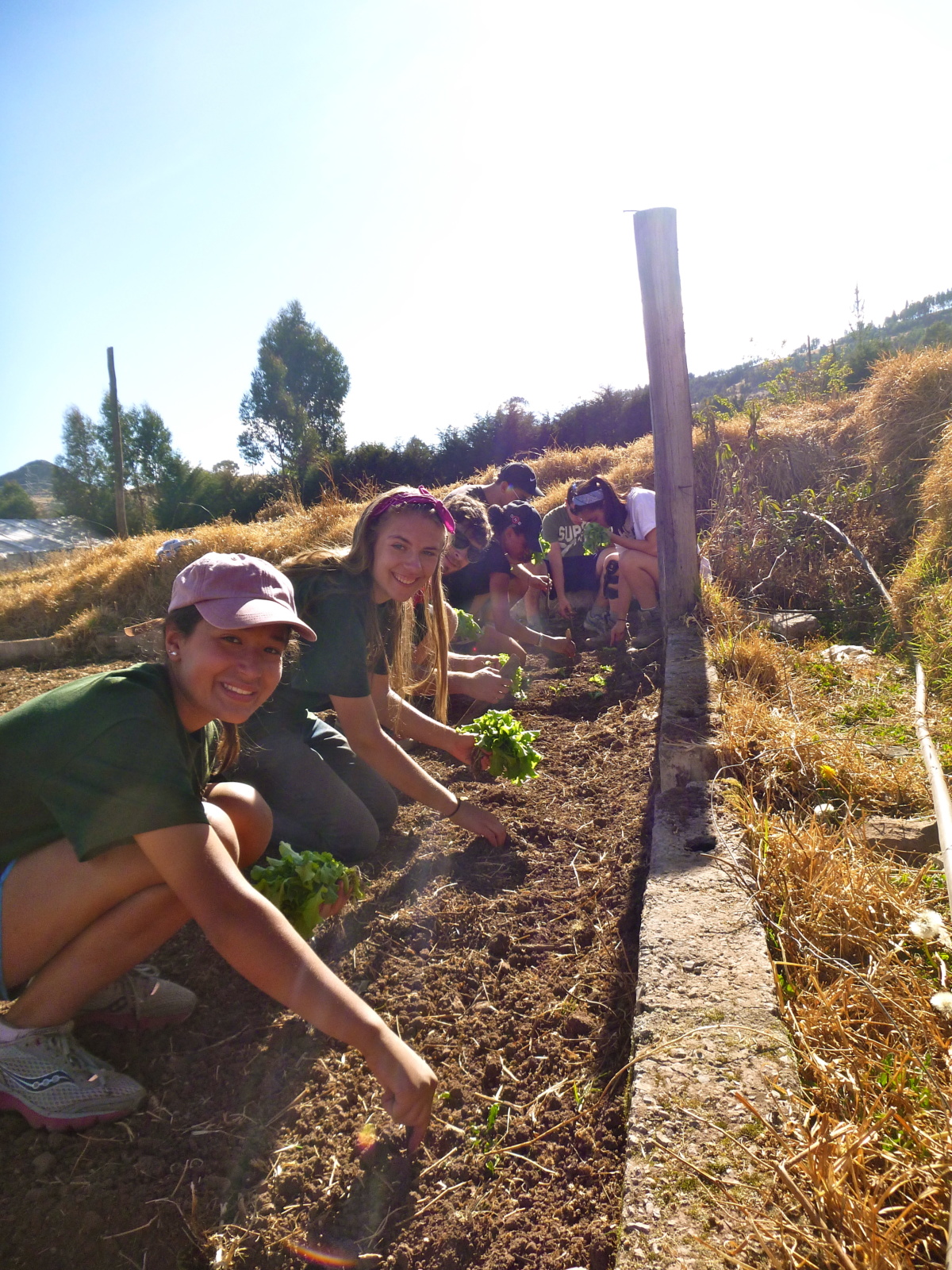 On the last full night of my trip in Peru, one of my trip leaders borrowed a guitar from our host family so that I could play it for the group. The thought of singing in front of anyone other than my family made me dizzy, but my group cheered me on. That night, I sang the first song I had ever sung in front of a group (Love Is All by The Tallest Man on Earth). To this day, that memory encourages me when I have doubts about sharing my music. Music will always be central in my life. I still play and sing daily.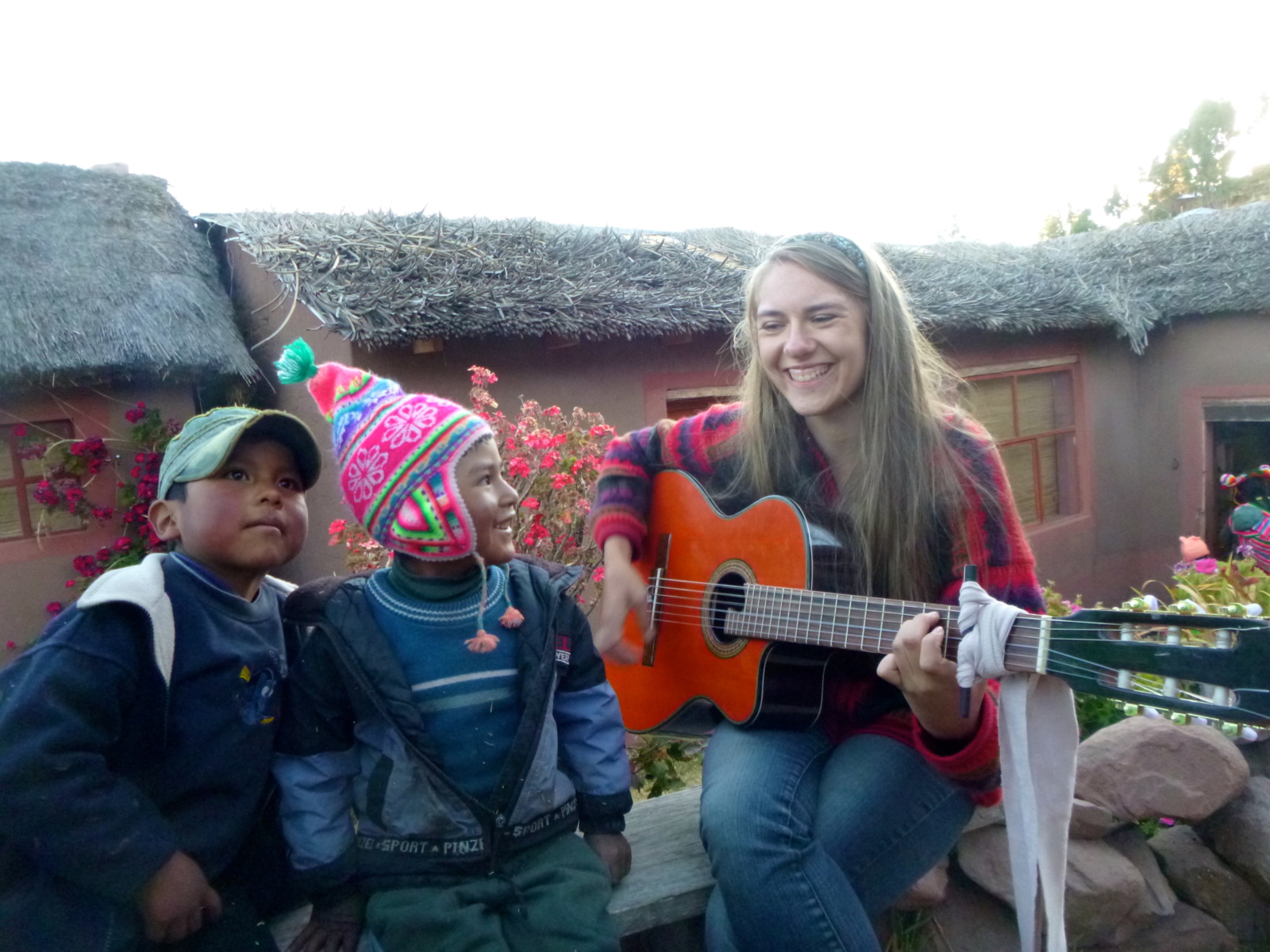 My fascination with all of the histories, world views, and stores of knowledge in the world led me first to pursue a BA in Anthropology at Oberlin, which I chose because its core values of interdisciplinary and collaborative work resonated with my summers as a Global Routes student.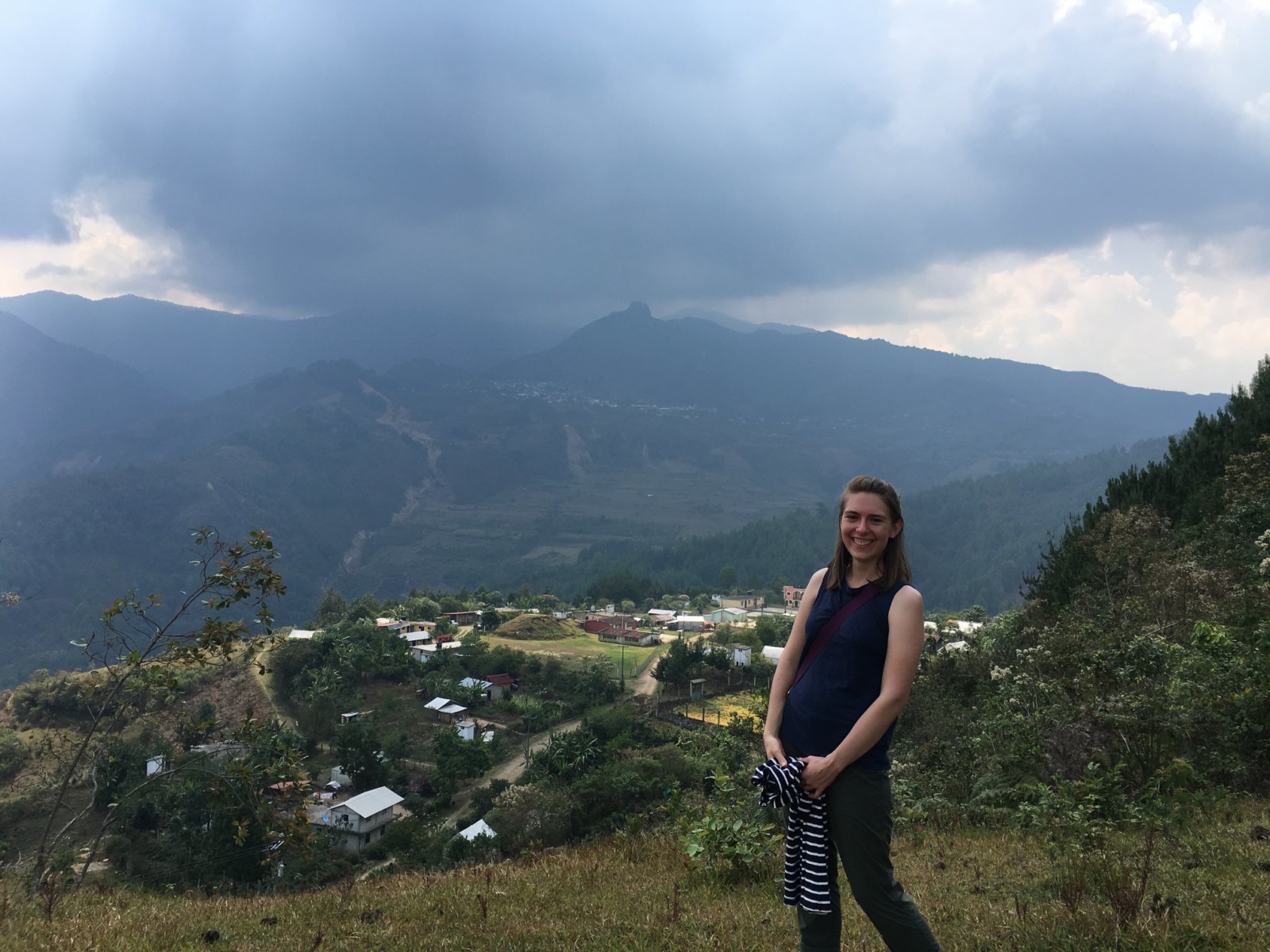 Recent Photo of Sophie in Mexico doing her PhD fieldwork
I am now a PhD student in documentary and descriptive linguistics, a field devoted to creating a record of the world's linguistic and cultural diversity as the majority of the world's 7000 languages are projected to fall silent by the end of the century. My research focuses on how children become fluent speakers of their native language, a Mixe-Zoque language spoken in Oaxaca, Mexico. During my research, I will apply my experience as a Global Routes Friendship Camp counselor to design a language immersion day camp geared towards the revitalization of the language.
"More broadly, I am dedicated to collaborating with and making lasting relationships with members of each community I work with, as well as scholars from a variety of fields. For that, I thank Global Routes."
————-
Want to experience a Global Routes program for yourself, or considering a 2nd or 3rd program? Our applications for Summer 2020 are now open! Learn more by visiting our Program Pages or go ahead and submit your Early Enrollment, and we'll be in touch!