TANZANIA: Mt. Meru, UAACC, and soaking it all in
6th Blog Post: Mid-Program Break and Soaking it all in
We can't believe this group only has 8 days left in Tanzania! In 4 days they'll depart their beloved host community and head out to the spice island of Zanzibar to close out this monumental experience. We hope you loved their last blog post focused on the homestay families. Below you can learn more about their mid-program break and visit to the UAACC.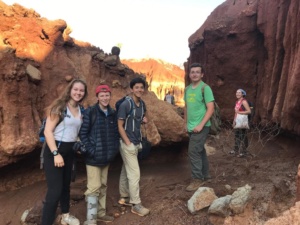 [Student-written blog post begins below]
It's time for another Blog Post! Edition #6
"It's been a pretty crazy week, I don't even know where to begin. Well, let's start from where left off, our trip to Mt Meru, and by extension, our three days at the UAACC (The United African Alliance Community Center). Personally, I knew next to nothing about it, aside from it being home to twenty or so kids, so I wasn't really sure what to expect.
But stepping inside that place is like taking a breath of fresh air after being underwater for so long, relieving and slightly overwhelming. We all learned so much there from some pretty incredible people. From discussing documentaries with the people they were about to jam sessions with people I barely knew, the whole experience was surreal and a much-needed break for our group.
Getting to walk under Mt. Meru was a very cool experience, however I think everyone was mostly excited that we got to take 'real' showers again. After three days we were all ready to head back to Qurus, at least after going on a supermarket shopping spree. Don't worry, we only got the essentials (sunscreen, shampoo…chocolate). After getting back home, we dove into building and began our secondary painting projects.
As we are coming to our last week of work, everyone is battling bittersweet feelings and doing their best to stay in the 'here and now'. Even as this occurs, I'm optimistic that these last days in Qurus will be full of joy and laughter."
[End of student-written blog post]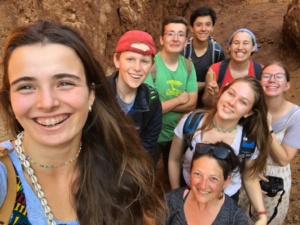 See photos below from 'Mama Cooking Day' where students and host mamas cooked a community meal together. TZ parents, be sure to ask your students to replicate the Makonda and hot sauce dish when they get home. It looks like the students had some brownies up their sleeves as well in a true cross-cultural exchange.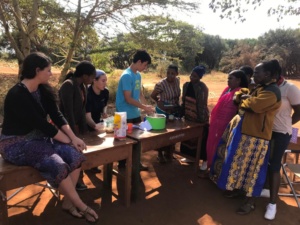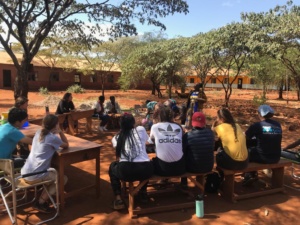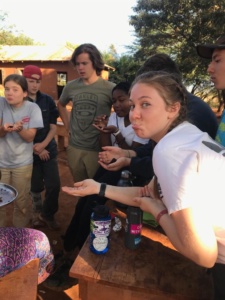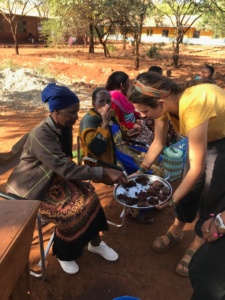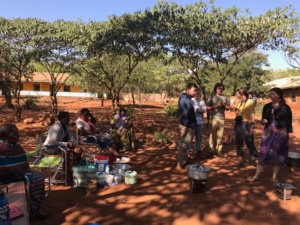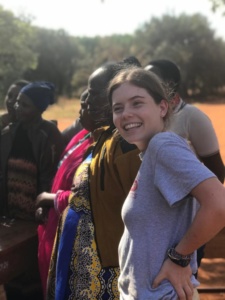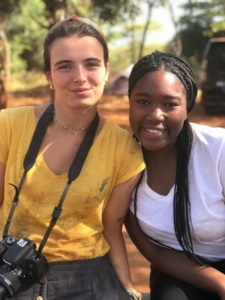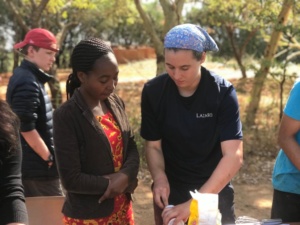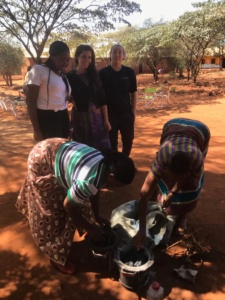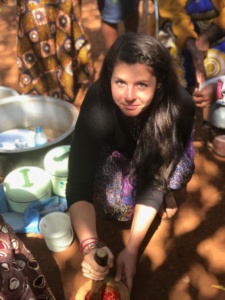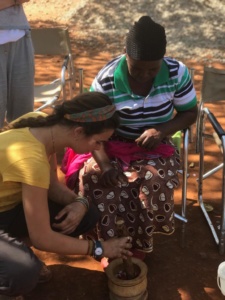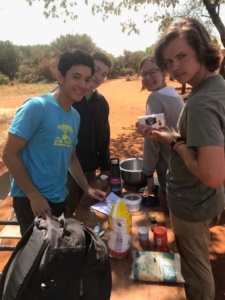 Next time you hear from us the group will be in Zanzibar and preparing to close out this incredible experience. Thank you all for your support!
---
Want to experience Tanzania for yourself? Our applications for Tanzania Summer 2020 are now open! Learn More by visiting our Tanzania Program Page or go ahead and submit your Early Enrollment, and we'll be in touch!