NEPAL: Trekking in the Himalayas!
BLOG 2: Six days into trekking the Annapurna Himalaya and spirits are high!
The Nepal group is currently located in the stunning Annapurna region in the heart of the Himalaya. They are six days into the trek, and have made it to Deurali (3230m), which means they are more than half-way finished with their 9-day trek.
You can envision sherpa guides leading them through villages, mountains, and passes of the Himalaya, with 8,000 meter peaks towering above them!
Along the way, the group is following ancient paths in the Annapurna Valley and staying in the humble homes of Tibetan Nepalese families at night.
Their days on the trail begin with a steaming cup of chai and apple porridge to fuel their walk, and end with a filling meal of vegetable curries and dhal baht (rice and bean soup). Yum!
The group has been out of cell service for a few days but they just got back in contact with a few photos and some great updates included below!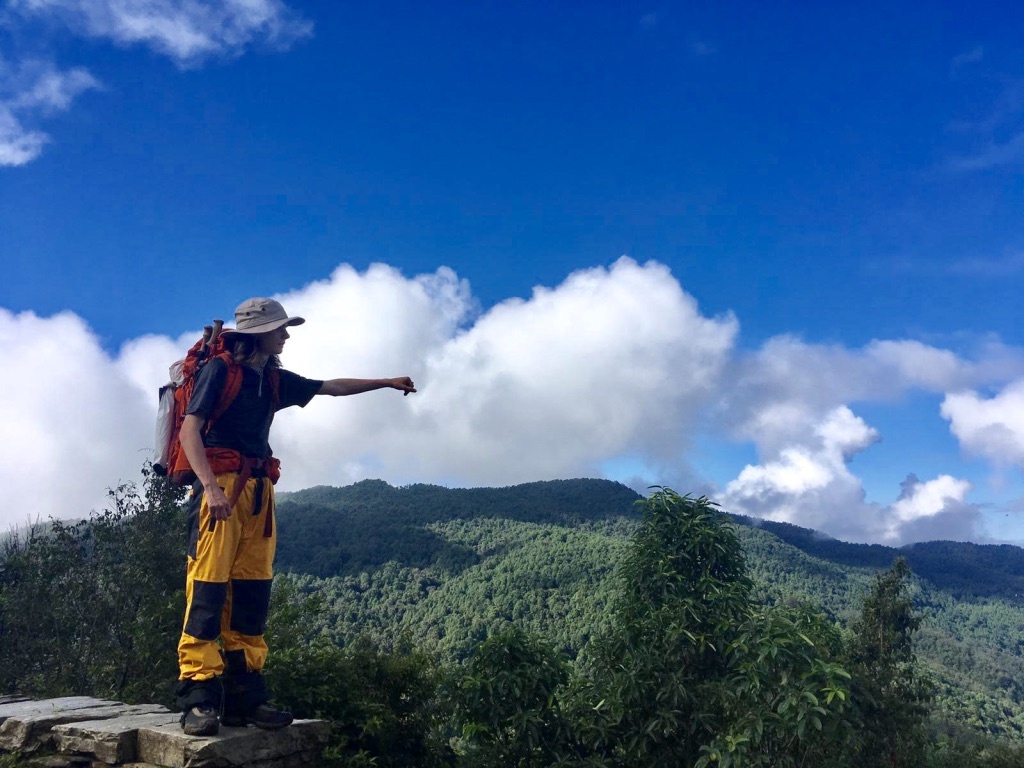 "Spirits are high as we ascend!" – David, Nepal co-leader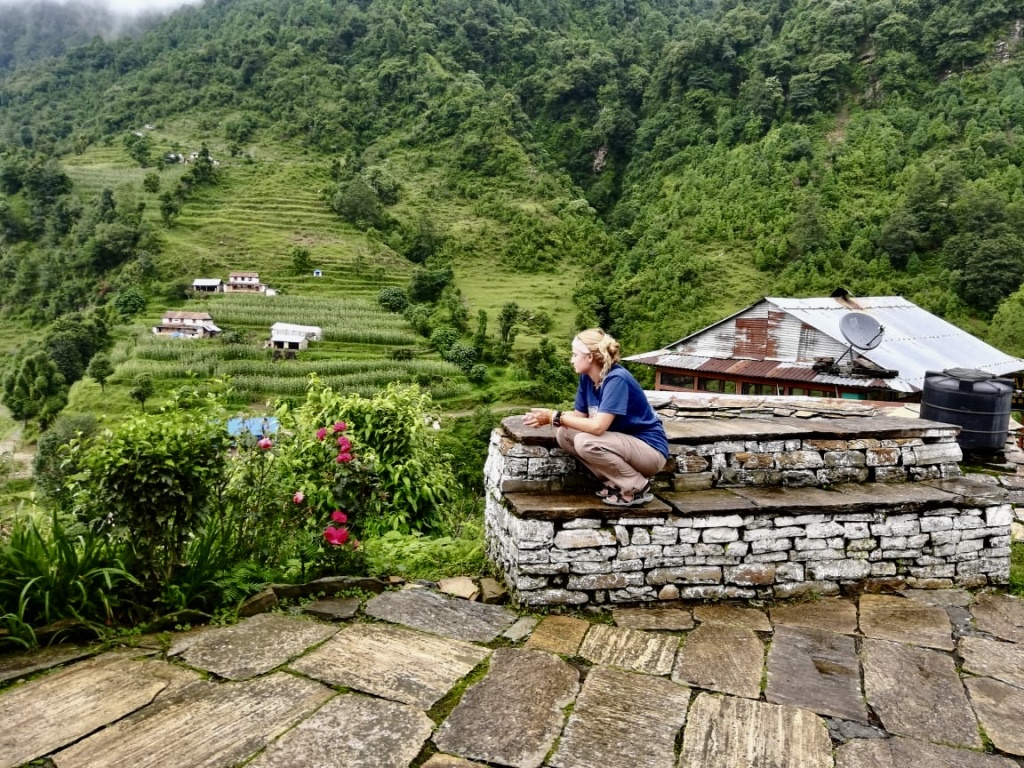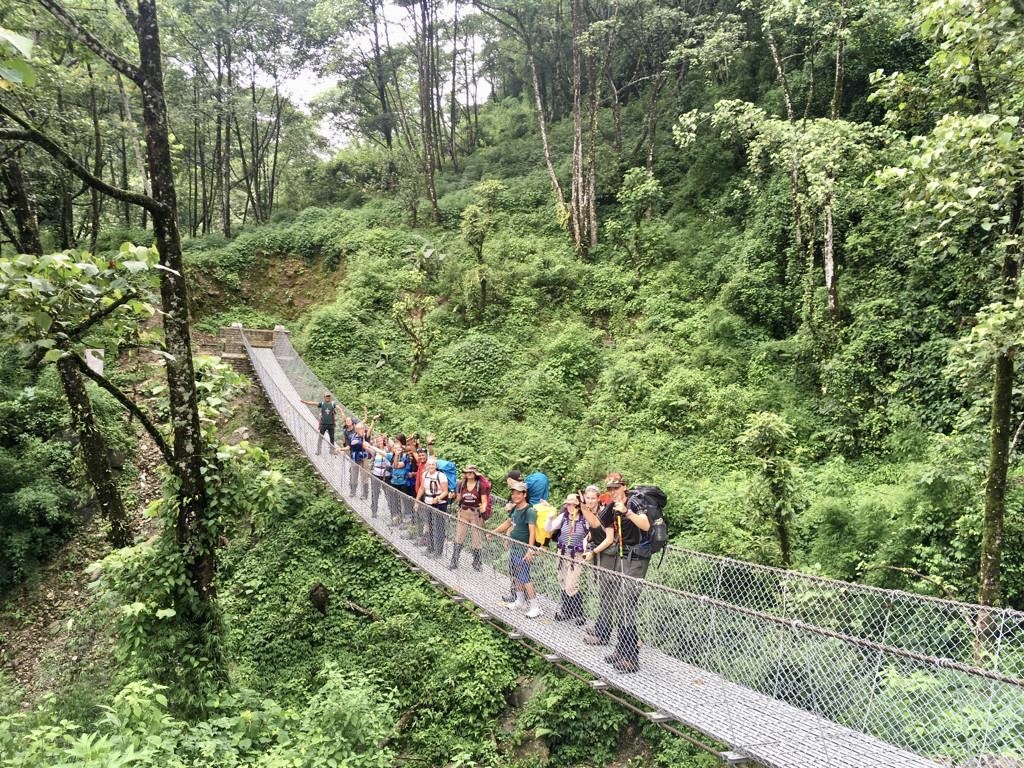 Day 3: Today was filled with amazing views and wandering paths. After being flabbergasted by playful monkeys, we crossed the world's [Nepal's] longest suspension bridge. Although it was intimidating, with the help of each other and our dog friend, Misty, we all safely made it across.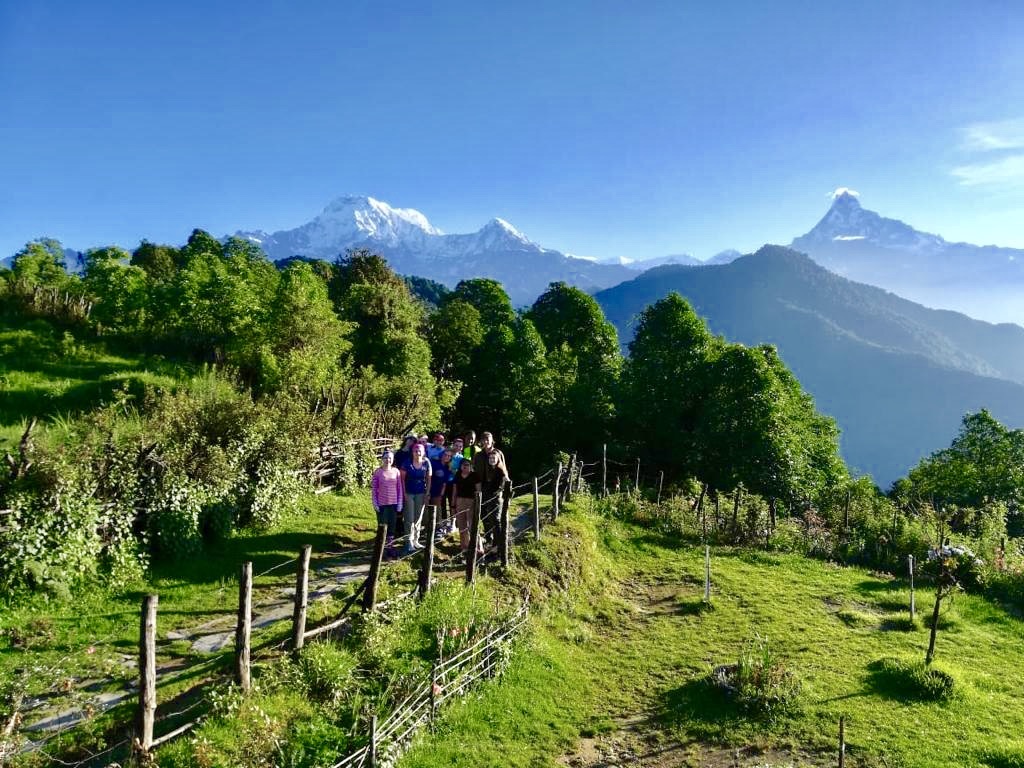 The third day was by far one of our favorite days. We woke up in the beautiful village of Pothana, and took some 'self-care-time' to reflect while looking at the amazing view of the mountains pictured. This day was so great because it was pretty flat and calming, which was not the norm for our other trek days. #stairsalldayeveryday #relief #views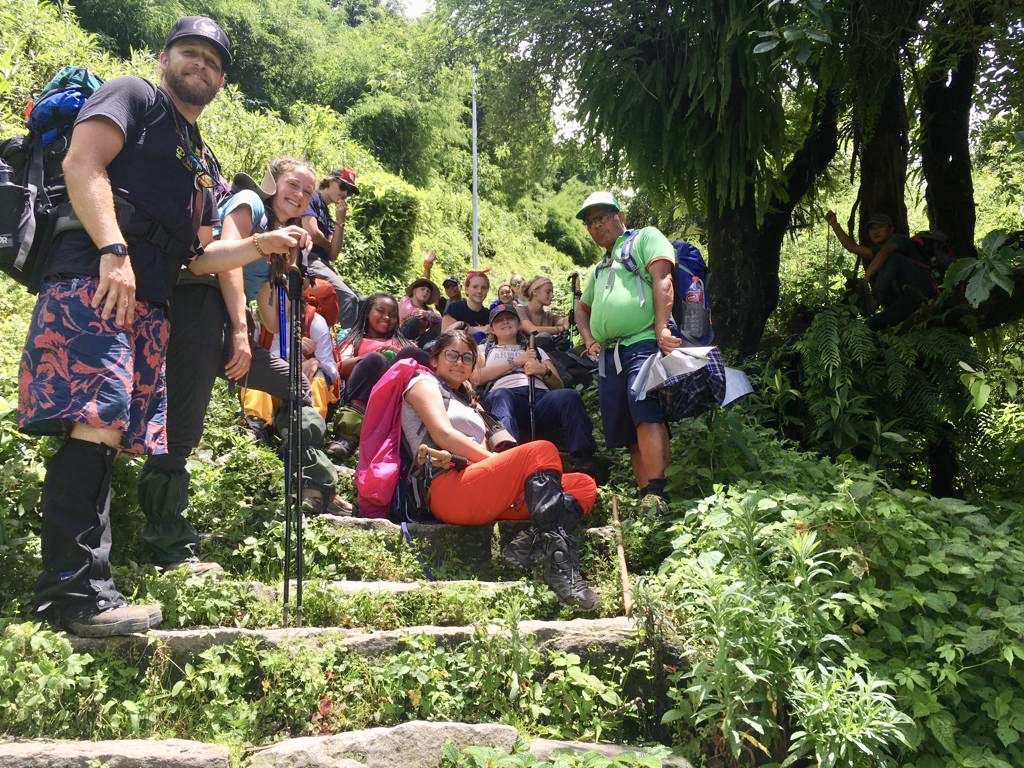 Day 4: The morning was all steps! We started at Chhomrung and hiked down to a small bridge before starting a long trek up many stairs. As the sun came down we sought out shade. #GainingGoodKarma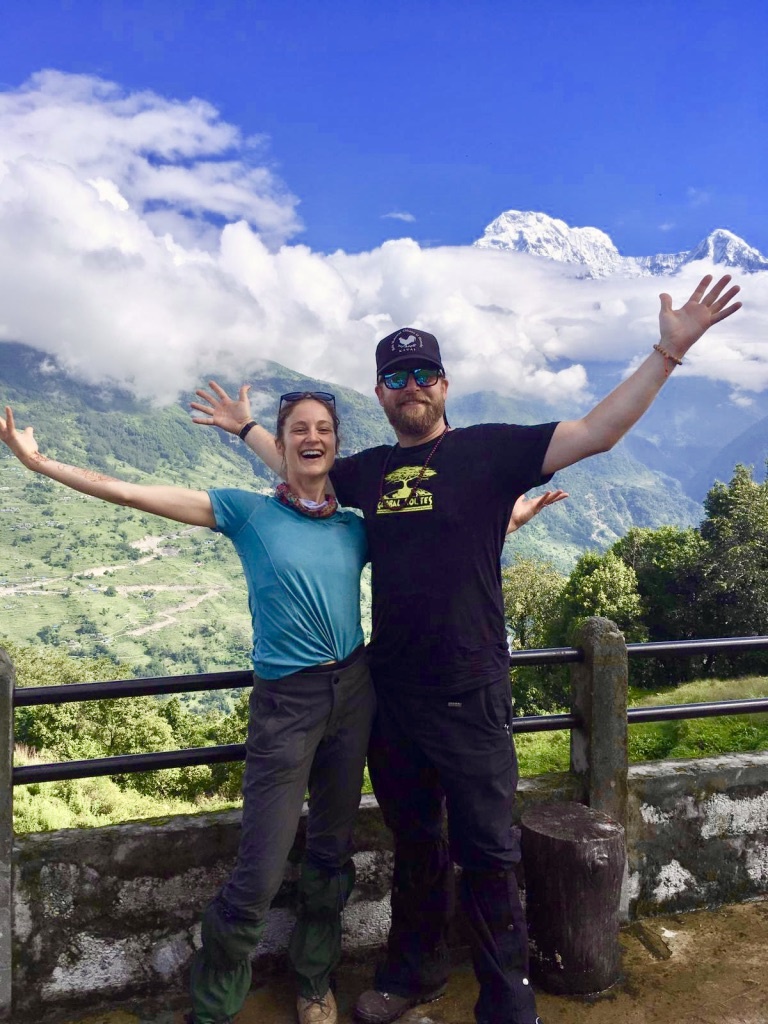 Amazing co-leaders Jaime and David!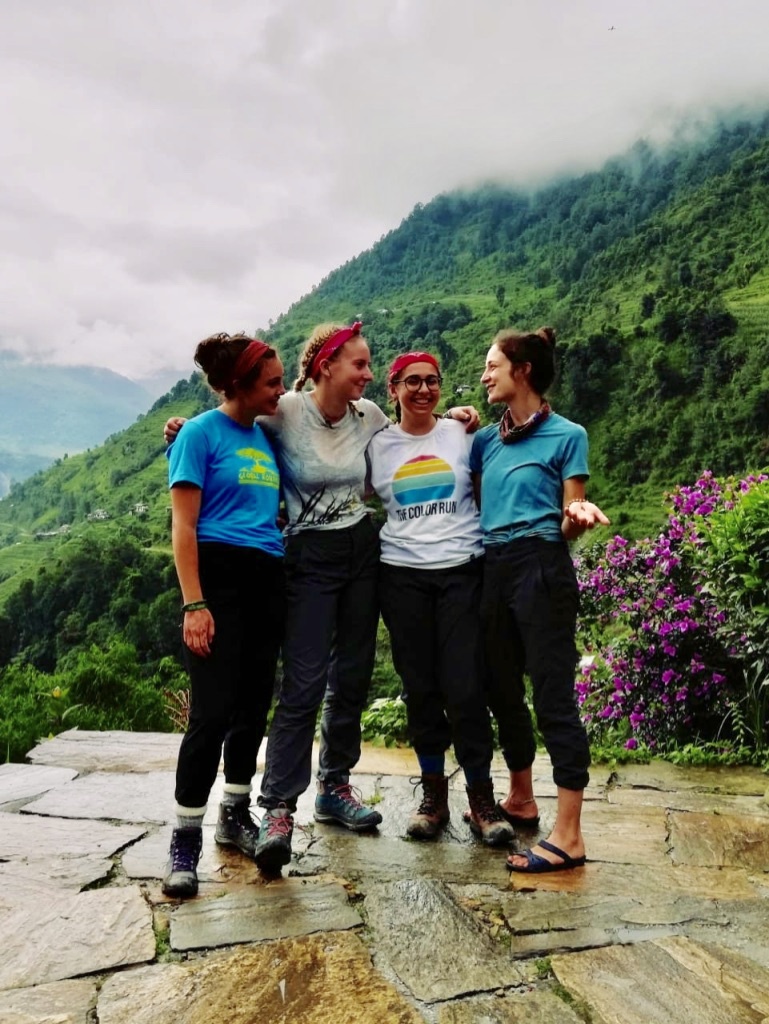 Jaime with the girls.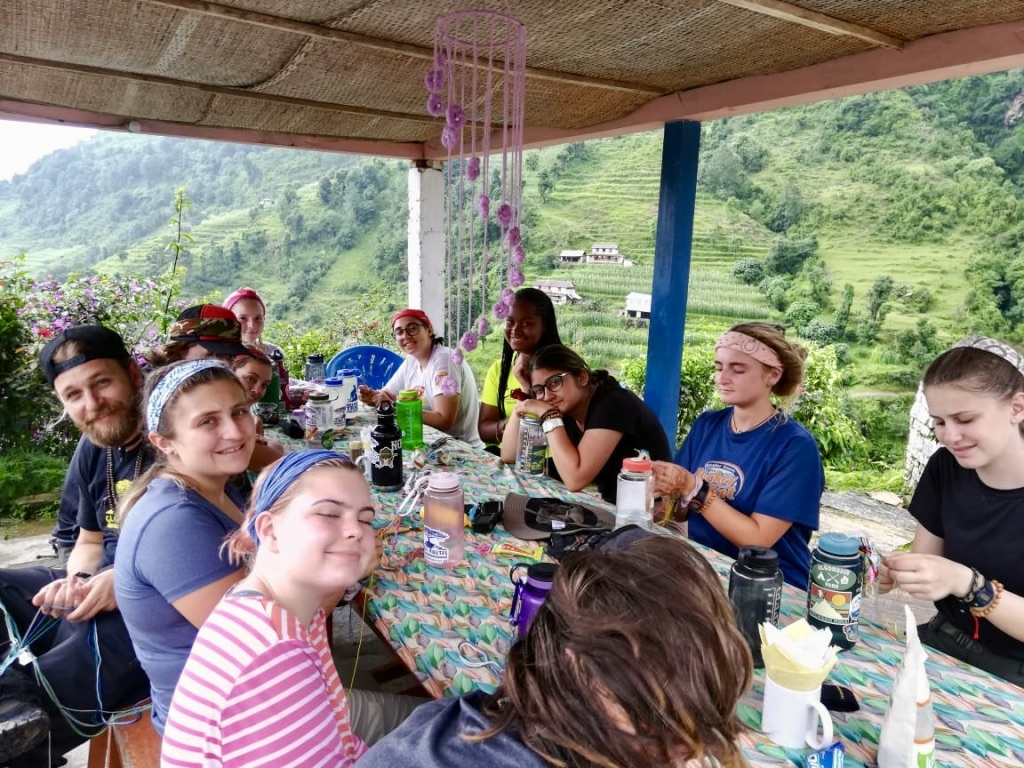 Lunch with a view!
---
Our applications for Nepal Summer 2020 are now open! Learn More by visiting our Nepal Program Page or go ahead and submit your Early Enrollment, and we'll be in touch!