Namaste from Nepal 2018!
It's hard to believe our group has only been in Nepal for less than a week!
After the long flight to Kathmandu, the group headed to Bhaktapur, a city known for its pagoda-style temples and wood and metal artwork. In Bhaktapur, the group began orientation, which included group-dynamic building games, a Nepali language lesson, and a Magical Mystery Tour (an activity that gets students engaged with locals and helps them learn about the town they are in on a deeper level). On the MMT, students practiced their Nepali, learned about the history of the temples in Durbar Square, and found the perfect Nepali necklace for the group's Chief of the Day to wear.
After three days exploring temples and building strong group bonds, the group took a long bus journey to Pokhara. Even though it was a long trip, it was filled with sing-a-longs and trivia questions, and it was a great opportunity for the group to get even closer as they prepared for their 10-day Annapurna Trek.
As we write this, the group has embarked on their trek and is now staying in their first teahouse in the Himalayas. As our readers may imagine, service is spotty during the trek but we'll keep you updated as often as we hear from the group!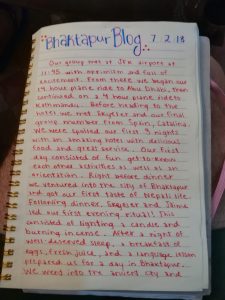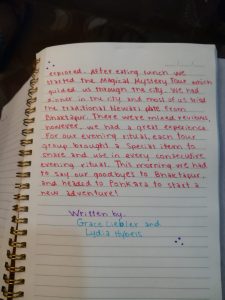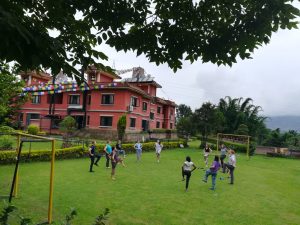 The group does morning yoga outside Planet Bhaktapur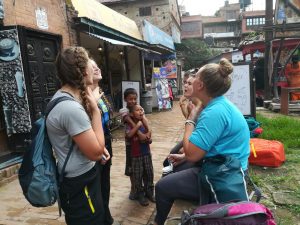 Playing with some local children on the MMT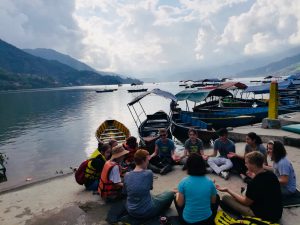 The group plays a game by the water on Phewa Tal in Pokhara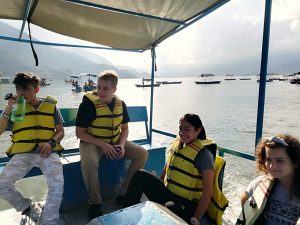 A beautiful boat ride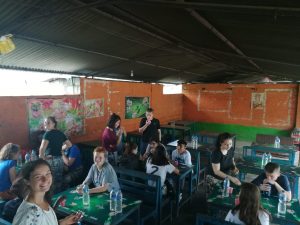 Tea house lunch en route to Pokhara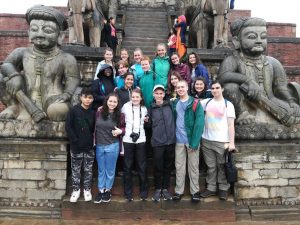 The group in front of the Nyatapola Temple in Bhaktapur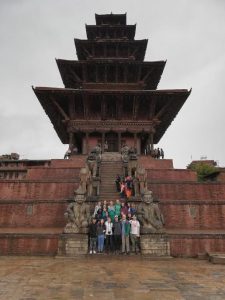 Nyatapola Temple in Bhaktapur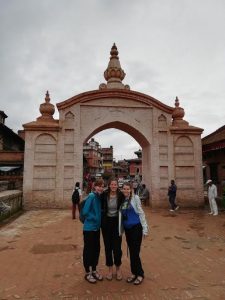 Exploring Bhaktapur during the MMT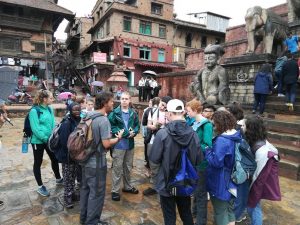 Learning about the history of Durbar Square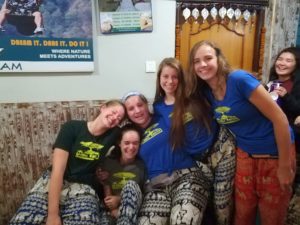 Relaxing after a full day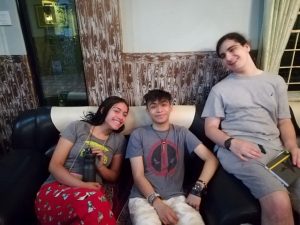 Relaxing after a full day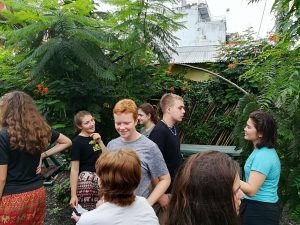 Getting-to-know-you activities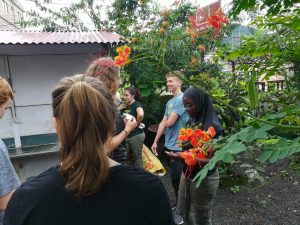 Getting-to-know-you activities