Nepal 2019: 11 Travelers Land in Kathmandu!
Blog 1: Orientation & Introductions
Students have a lot of options for how they could spend their summer. It takes a driven, adventurous, curious, and self-motivated student to choose a program that takes you to the other side of the world, to step into a completely new culture, and to become deeply immersed.
We are honored and excited to support 11 Nepal student travelers for Summer 2019(!!) as they step outside of their comfort zones and begin a process of learning and growth that is just now unfolding.
JFK to Kathmandu
On Thursday, June 27th, these 11 intrepid travelers met up with Global Routes co-leader, David Hicks (scroll down in this blog post to learn about David), at the JFK airport to set off for nearly 21 hours of travel time to go from New York City to Dubai to Kathmandu, Nepal!!
Big shout out to all the parents and supporters who helped get this incredible crew ready and packed up for their day of departure!!!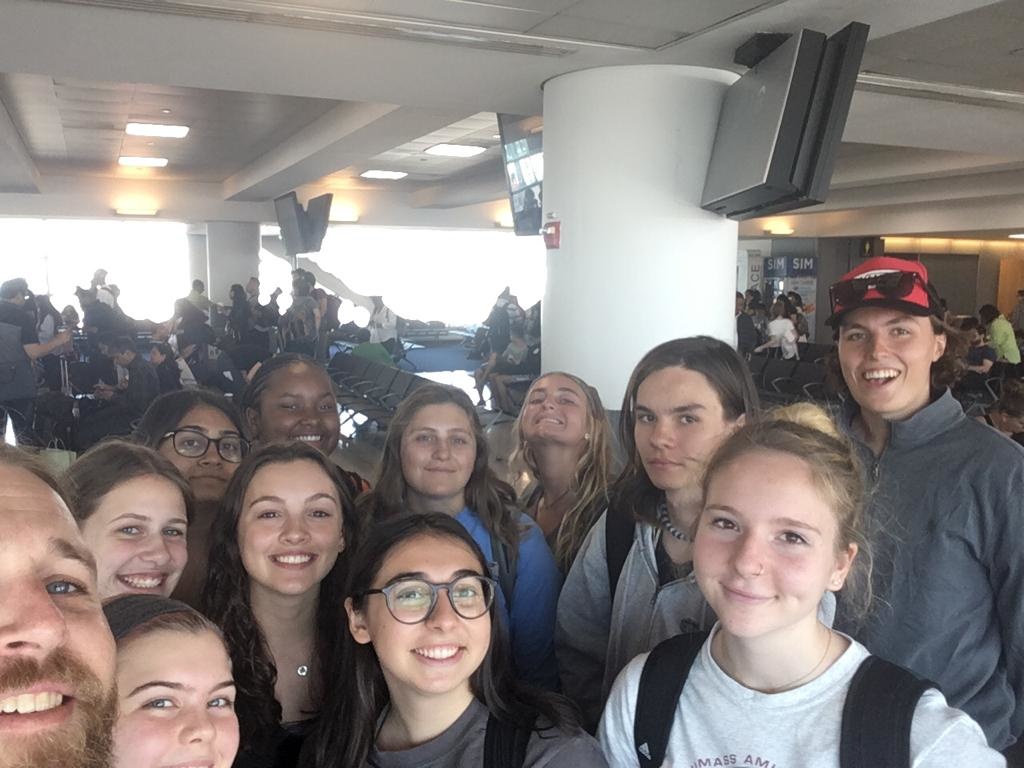 Group ready to board for flight to Kathmandu! 
From our discussions with David and Jaime, this group is crushing it! They are incredibly supportive, enthusiastic and have relished the endless opportunities to take on leadership roles from 0rganizing meals and laundry to facilitating depth-based group meetings and initiatives. The group is now in Pokhara wrapping up their trek preparation and tomorrow…they embark on their 10-day trek into the heart of the Himalayas to Annapurna Base Camp! Please note that service will be spotty during the trek but we'll send along updates as we receive them!
Documentation: At Global Routes, we always strive to put students in a leadership role. Each student has therefore signed up for a specific "crew" to help document their journey. This includes blog posts, photos, videos, journaling, and other forms of creative expression.
Moving forward, approximately twice a week, we'll be posting updates from the group right here on the blog. Check back often and stay tuned! The student-written blog post starts below… 
Travels to Bhaktapur!!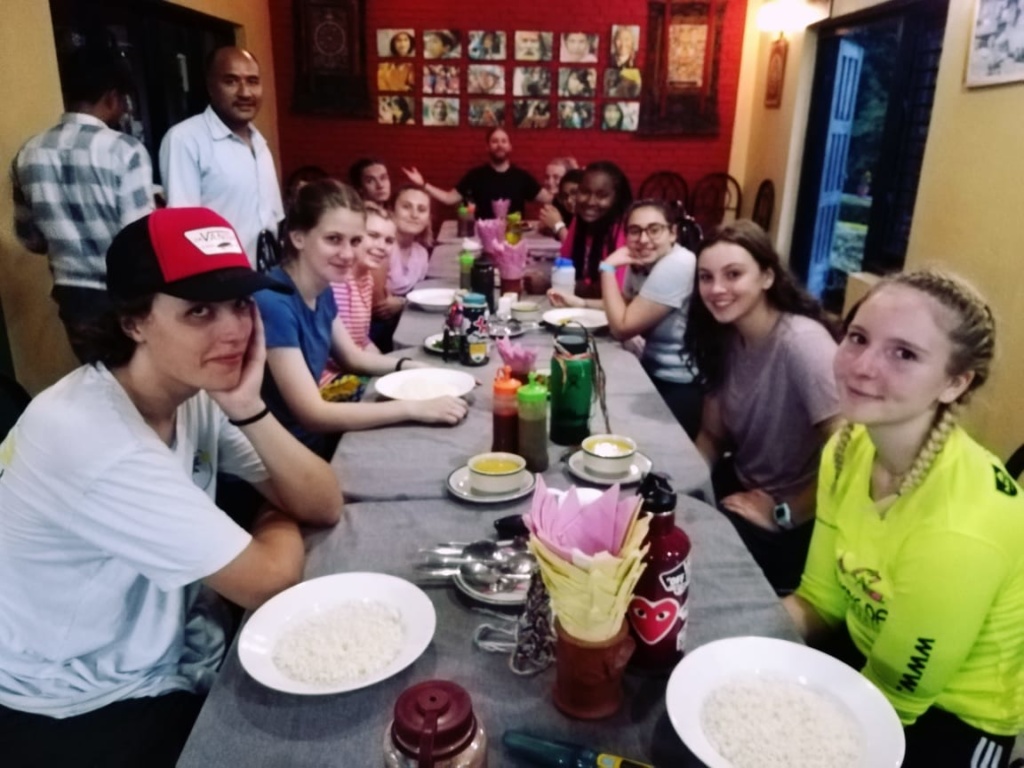 Awesome first day! Road the waves of jet lag with positivity & enthusiasm towards a hearty feast of dhal bhaat.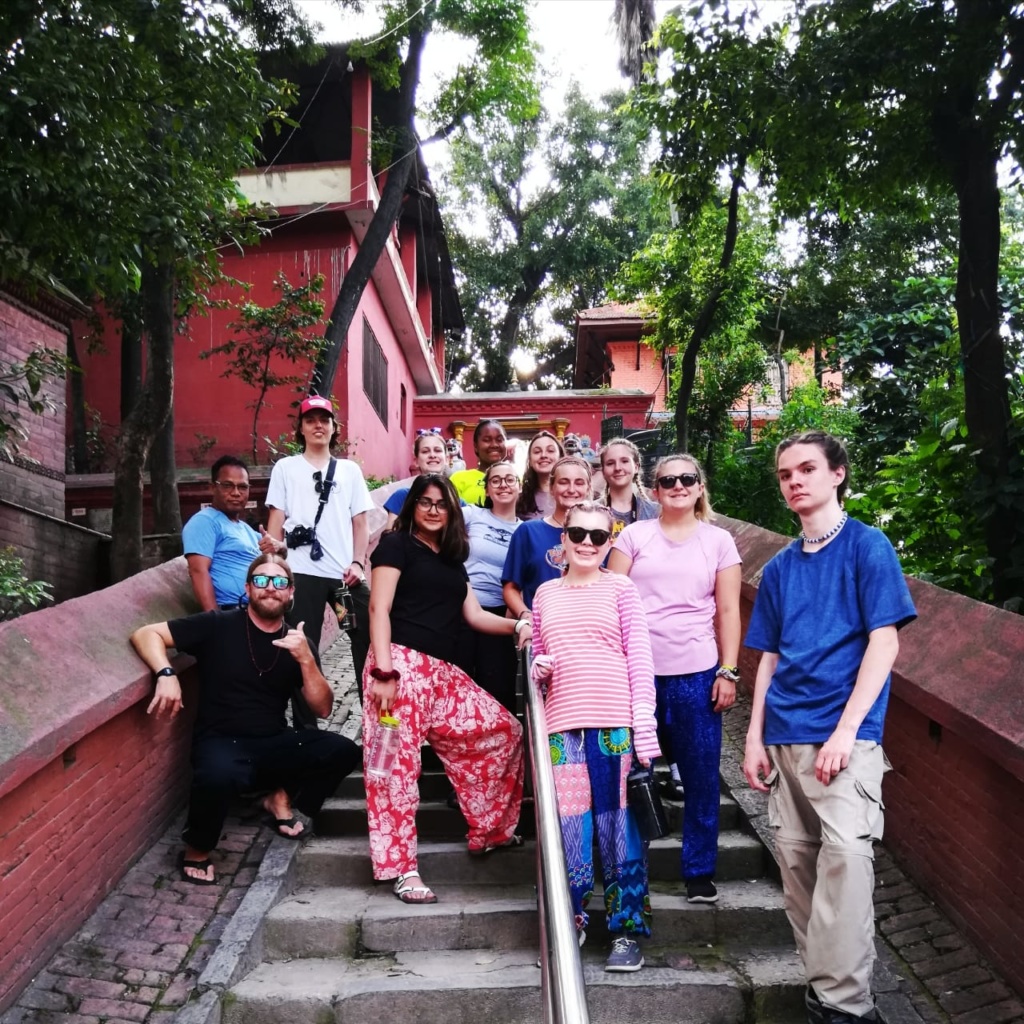 Visit to a local temple: Narayan Pokhari
Our introduction to Nepali culture was opened in a quaint hotel with a breathtaking view from the roof, where we bonded and spent most of our spare time. The staff was amazing, and very accommodating. To top off our orientation, we met a local Nepali boy who joined in on our evening meetings and saved our ball when someone *cough cough* kicked it into the rice patty fields.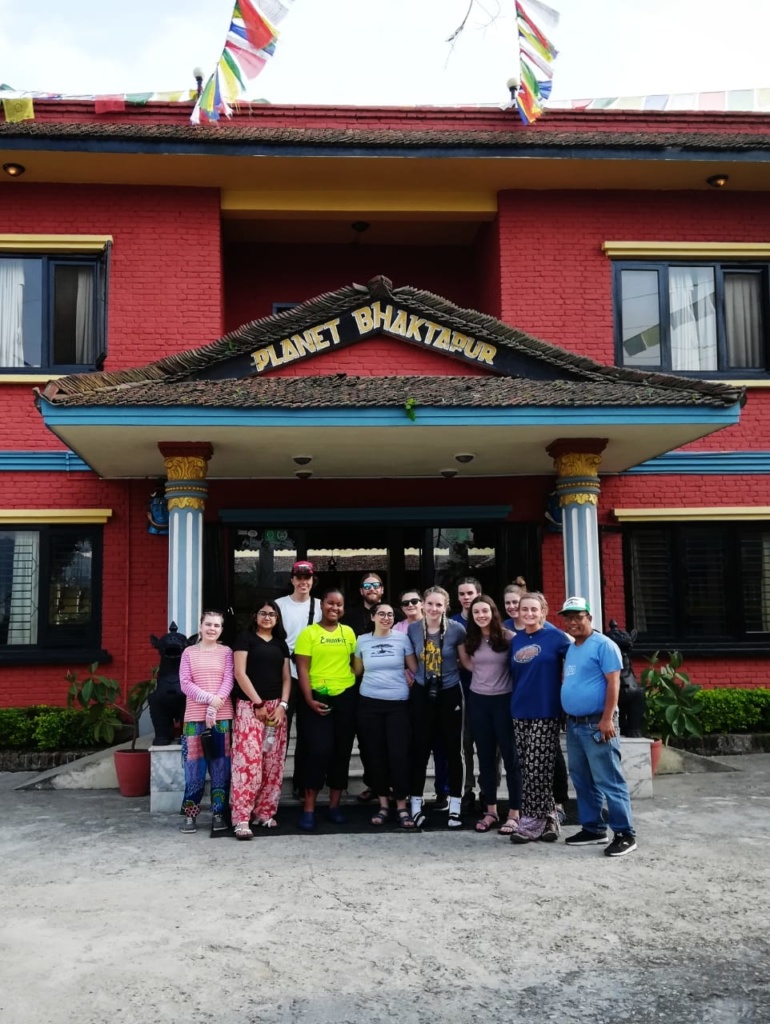 Hanging at the group's orientation digs
After a super exciting scavenger hunt [MMT] we found a beautiful temple. We also met this cute little boy who gave us temporary tattoos and followed us around for about an hour. We drank lots of milk tea and black tea. #hydration. A temple a day keeps the bad spirits away.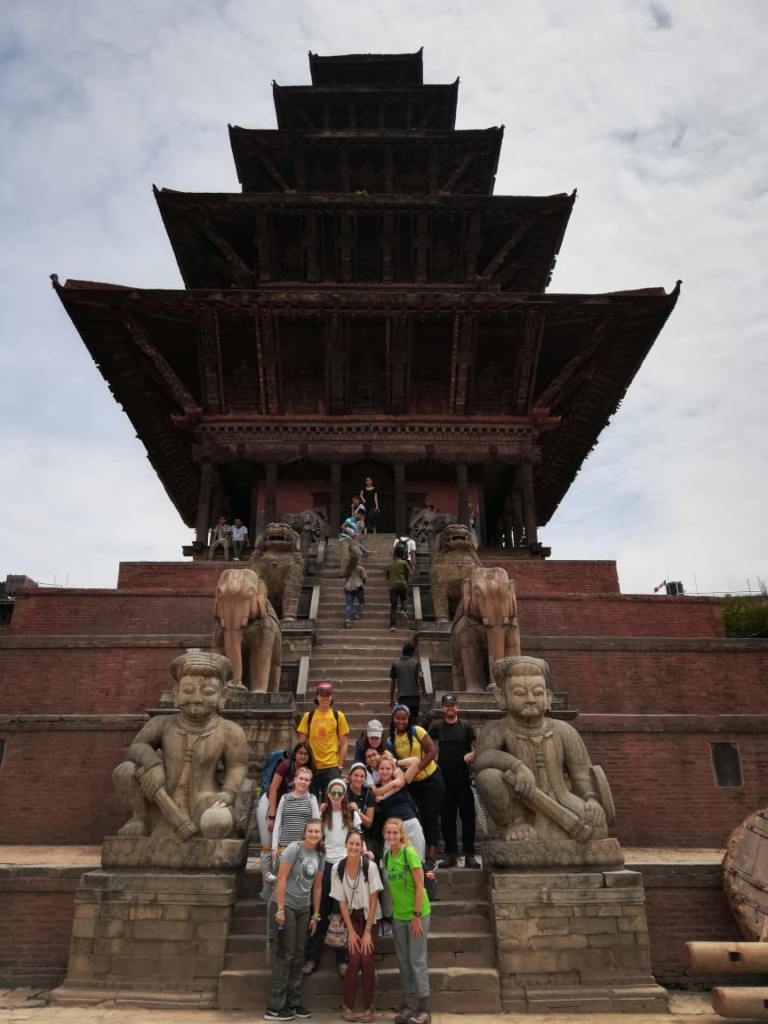 Bhaktapur Durbar Square
After a heartfelt, exciting bus ride filled with dancing and singing we treated ourselves to a beautiful lakeside view in Pokhara, #kathmanlakingin. We enjoyed the presence of free roaming dogs and breathtaking mountains while walking around the city . We also met our guides who will lead us on the life changing journey to Annapurna. Our night ended with a blessing from our local cow God.
[End of Student Blog Post #1.]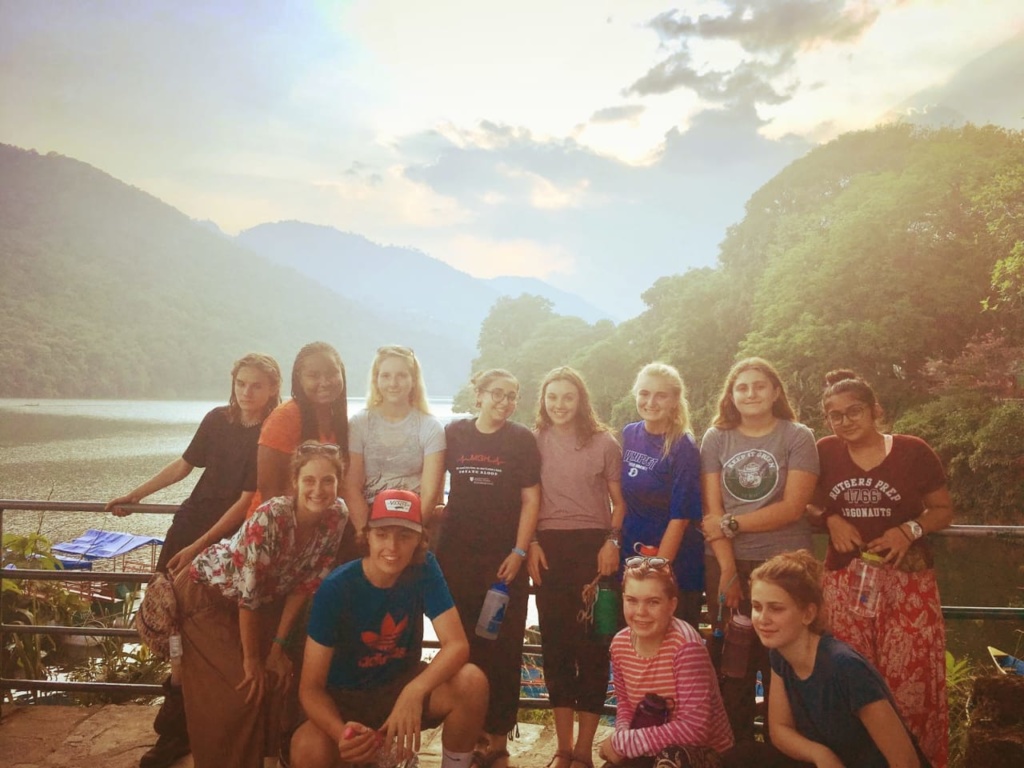 Life on Phewa Tal in Pokhara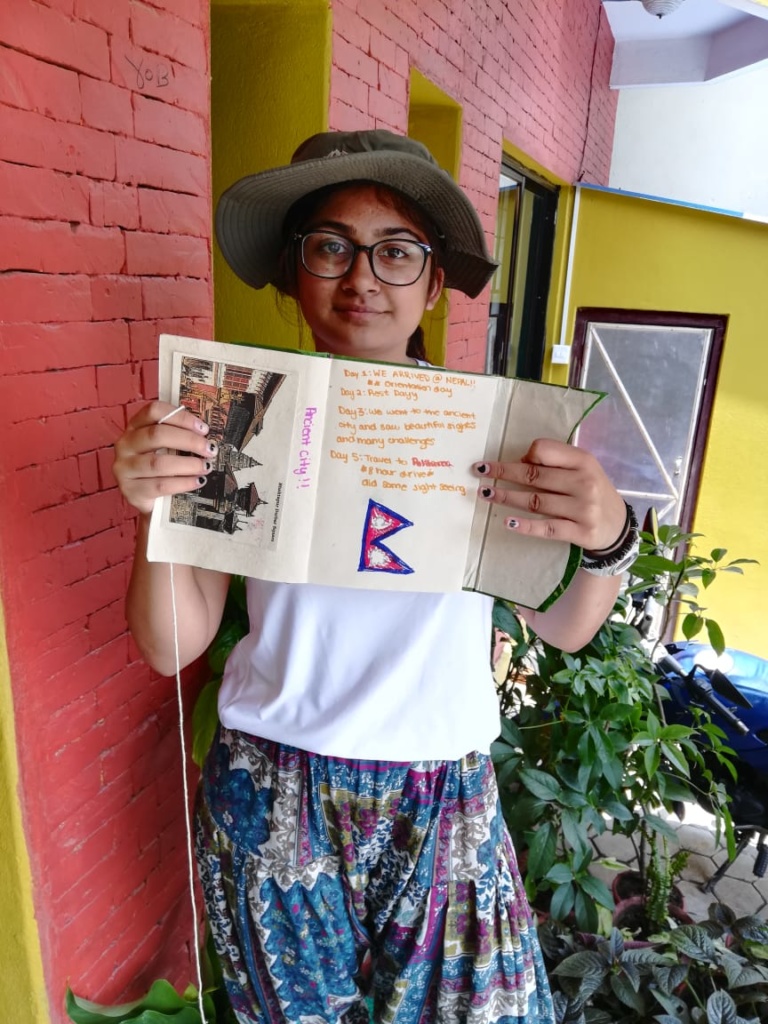 Sraghvi showing off the start of our group journal 😉
The next blog is scheduled to be posted on Friday, July 5th, but shifts in schedule are always possible, especially while trekking. We'll send parents an email when it's posted and will make an announcment on instgram stories! Until then…this crew will be prepping for their 10-day trek in the Himalayas to the Annapurna Base Camp (4130m)!
Below are some beautiful photos from co-leader Jaime Valencik, who arrived in Nepal early to prepare everything for the group!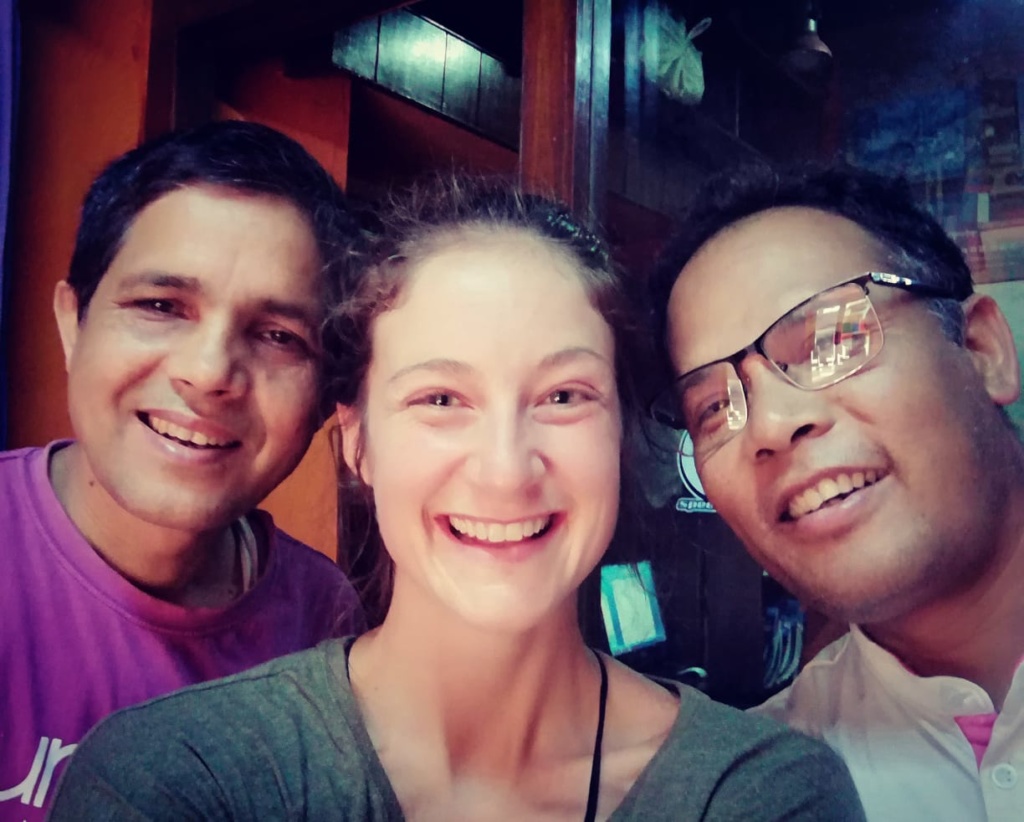 Jaime (center) with our amazing in-country staff Ratna (R) and Shankar (L)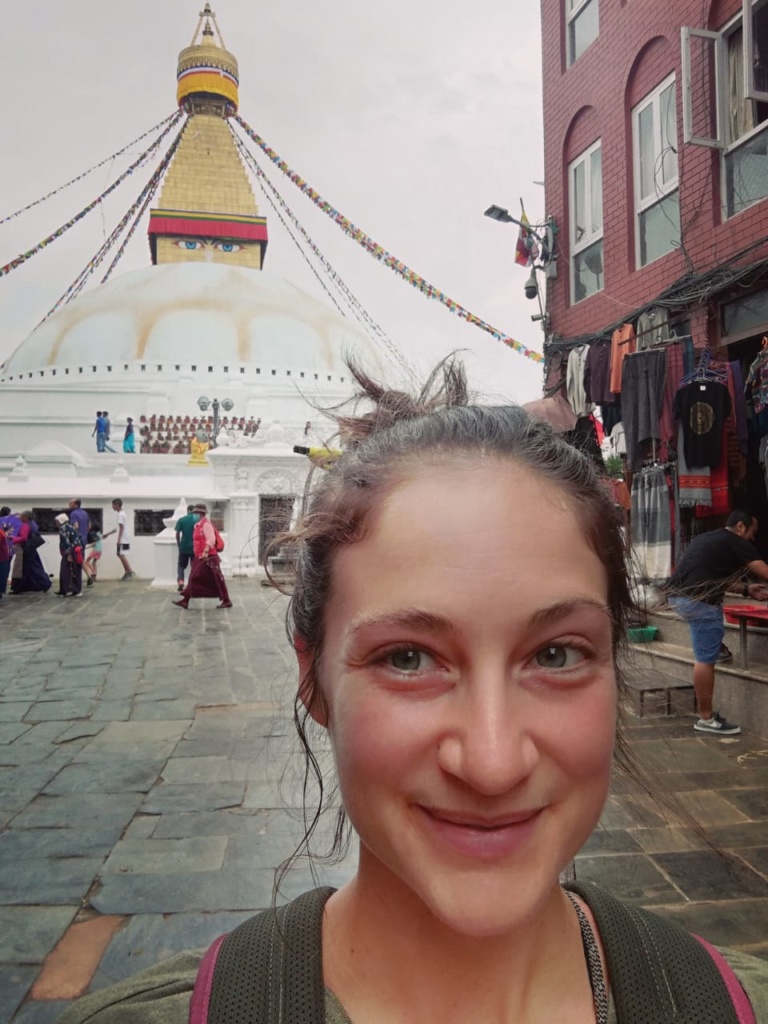 Jaime at the glorious Bodnath Stupa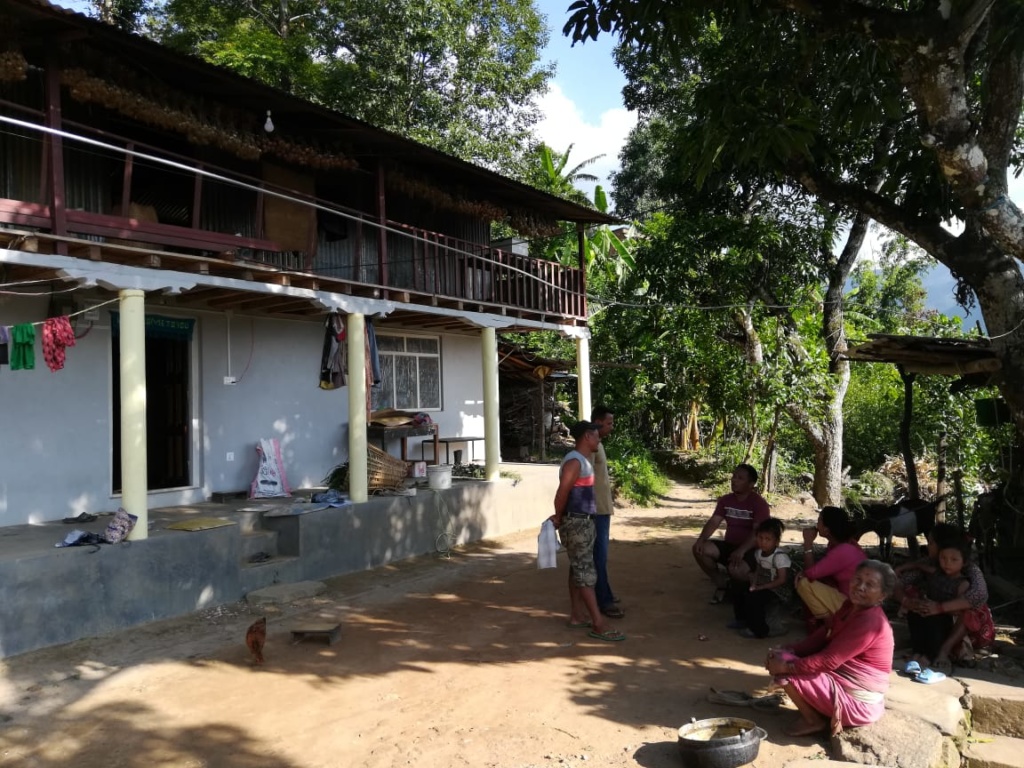 Meeting with amazing host families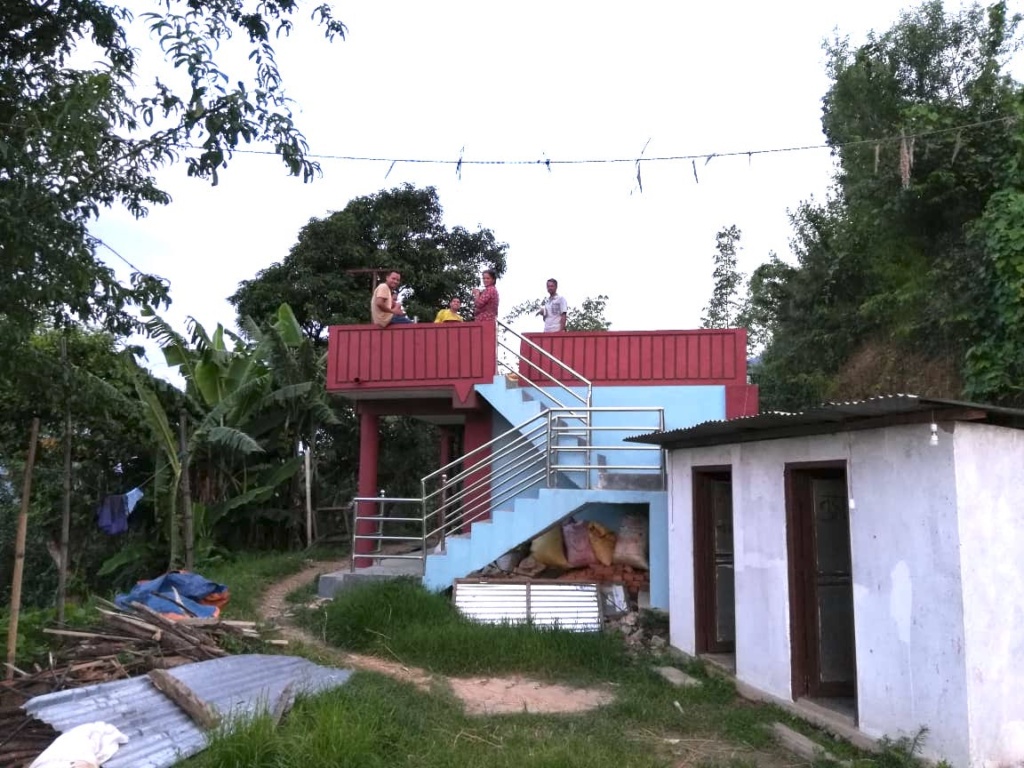 All unique yet each equally enriching ^_^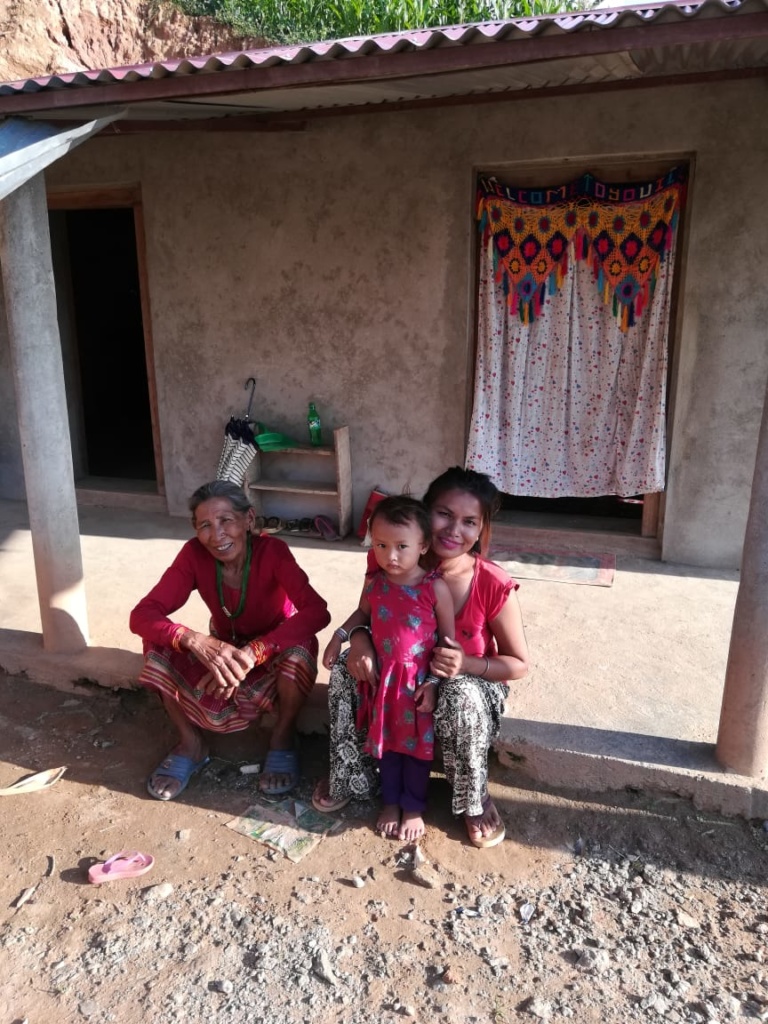 Host families